All food components just in one meal gives it more and great food combination, african food eating by all 🍛🍛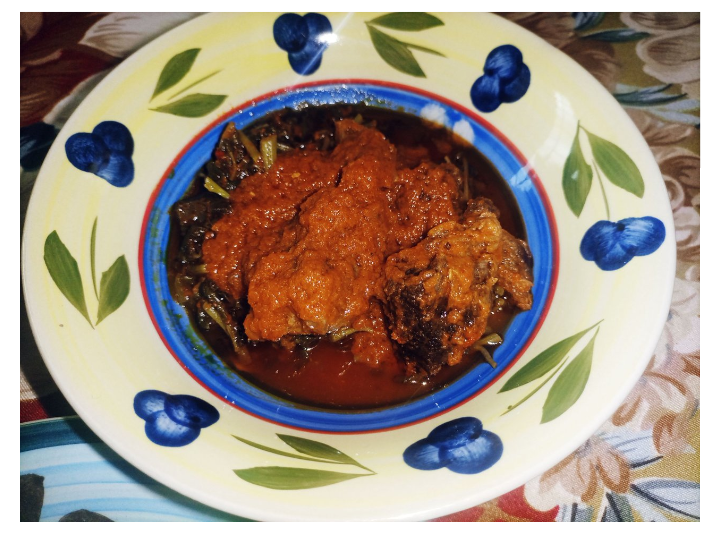 Hi Hiveans,
This is a very good food delicacy that is prepared or eating by most people throughout the world I will not limit the eating on Africans alone but I will say it is being eaten all over. We went to an occasion where we were served this particular meal and I intend to portray and use it as a very good example for people out there to know what exactly how and it is being made purposely. This African meal is mainly a combination of carbohydrate and protein as well as vitamin. It is a very good combination.
They pounded yam signify what is called the carbohydrate class of food. While they mate stands for the Protein food content in it. Likewise the vegetable soup stands for vitamin and many more nutrients.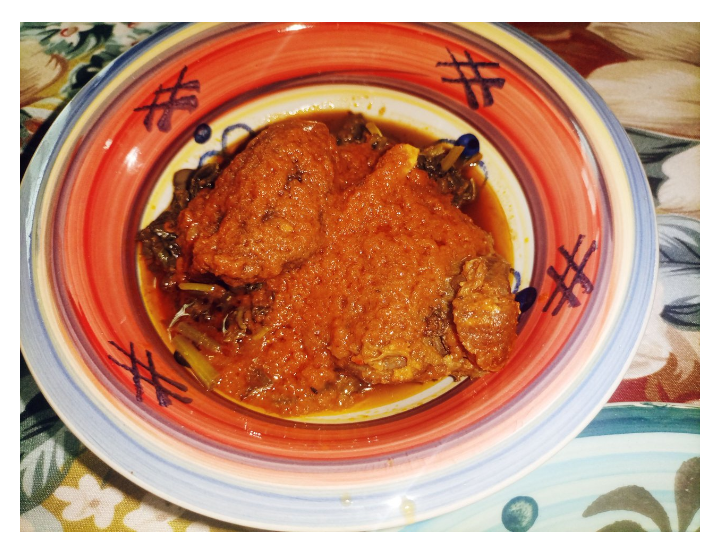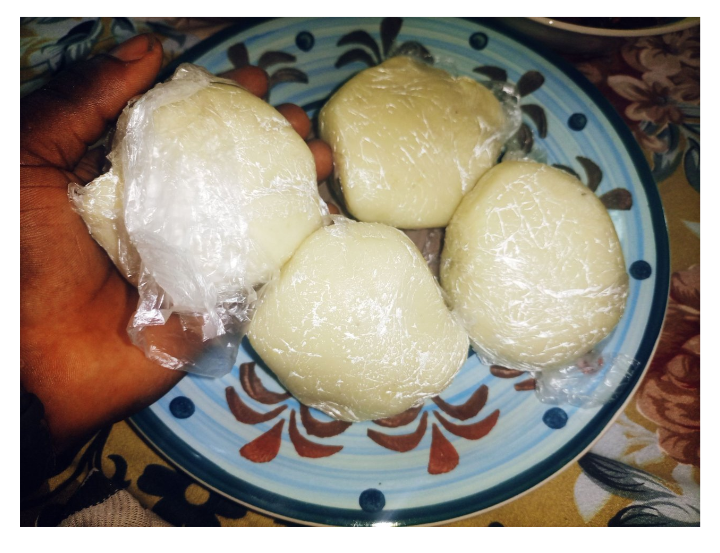 We were served they pounded yam which brings more about energy refilling components. As such it is necessary for everyone to have this in his or her diet.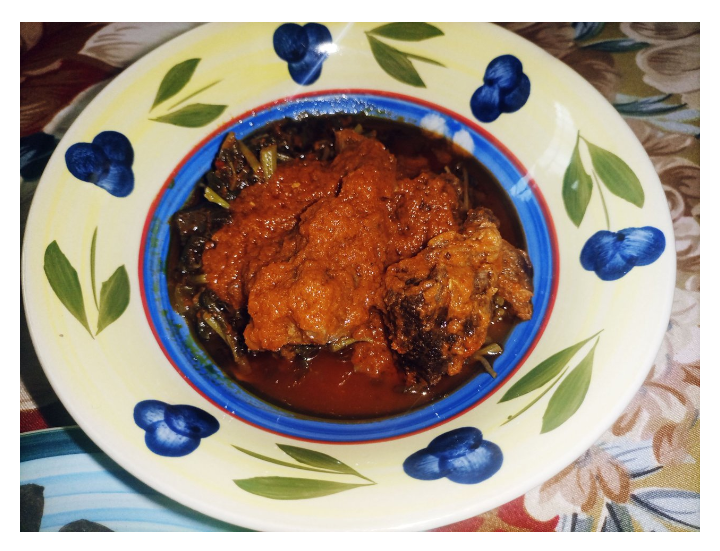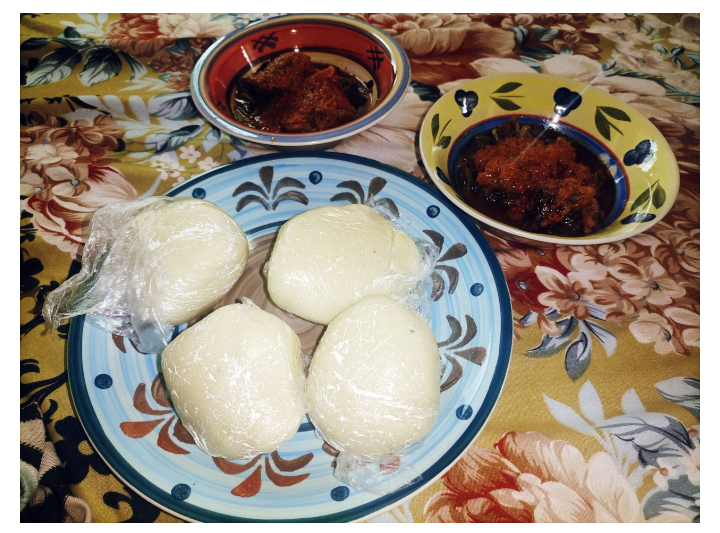 The food combination makes a lot of good difference between when you consume more of carbohydrate alone but when you also diversify and bring in order natural nutrients gives you more strength and a healthy food diet.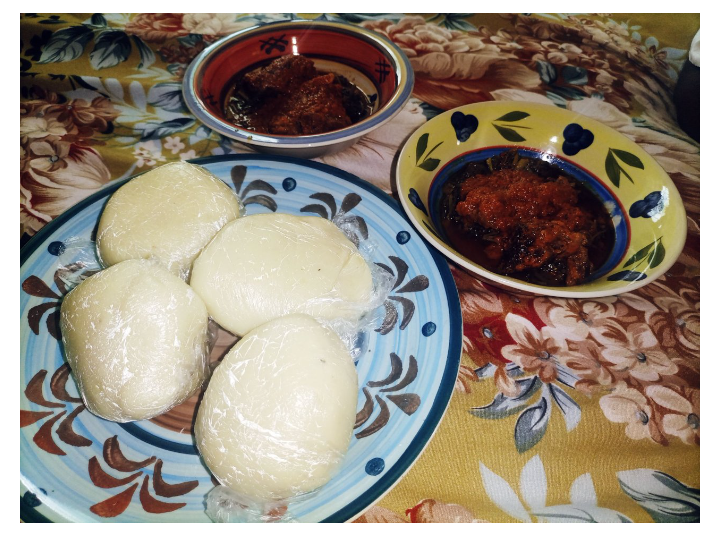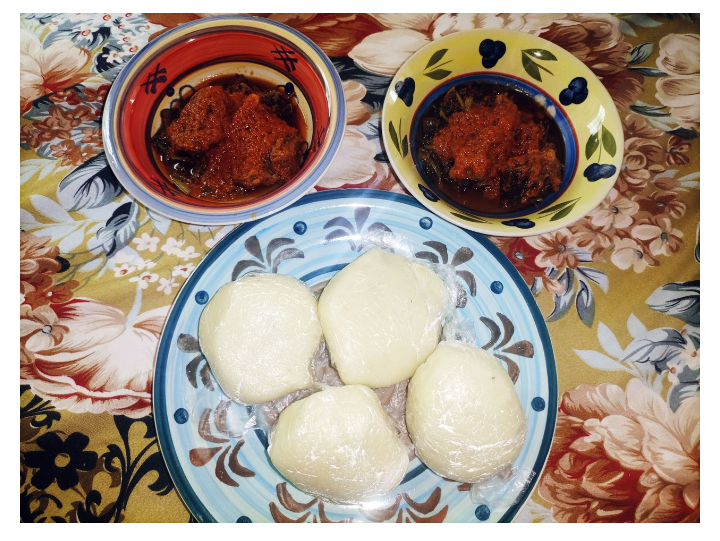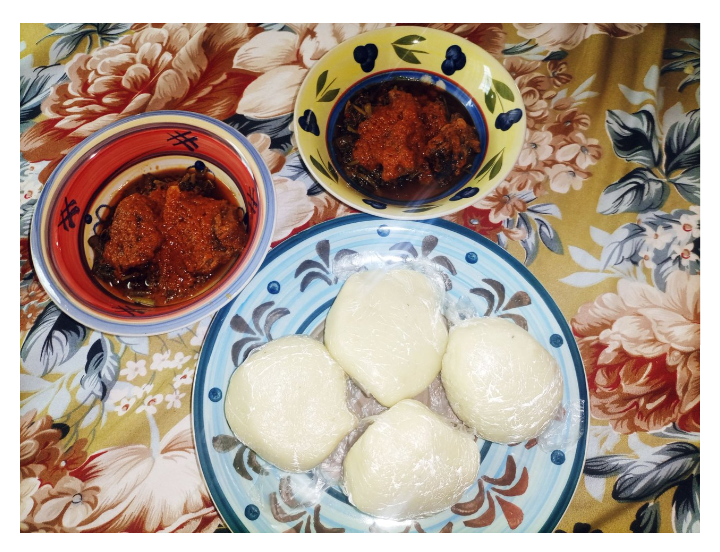 Thanks for stopping by at always for showing me more love that I deserve. It is a very beautiful platform and community out here. Putting more best into articles and post makes it a very attractive platform as well. I truly appreciate everyone for your time to read my articles and also digest it.
---
This is home. Each day I always visit more people with different mindset but with the same aim, to bring more people in stage platform and also to educate people on what they do in different language, tribe, and also country. I will always say this over and over again it is an open platform for seeking knowledge and wisdom.
---
Have a wonderful Day filled with blessings ❣️💕💯
---
---