Good morning carbohydrate and Proteinous dish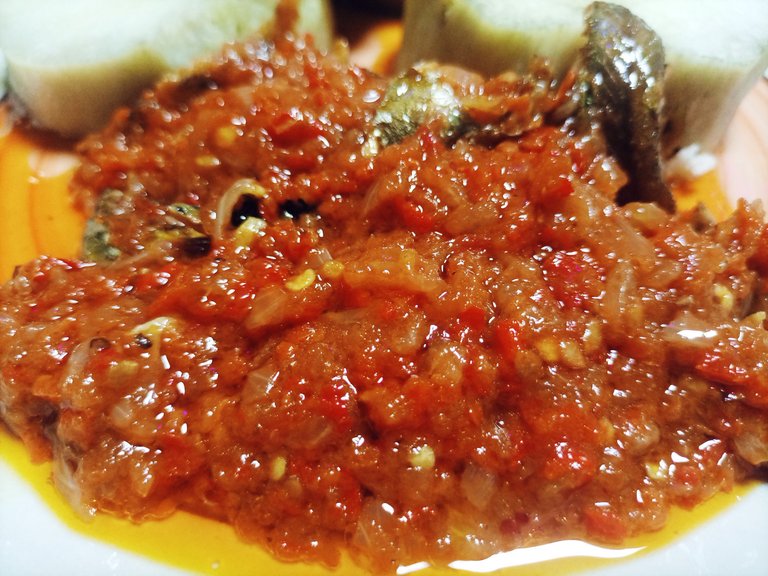 Hi Hiveans,
This is a very good delicious meal that is eating and consume anywhere in the world for either breakfast lunch or dinner. As for me I prepared this for breakfast for my family members. and also for my little baby girl who actually went to school and it is used for a breakfast.
I made this from different stew ingredients. It is made from pepper, yam, onions, Vegetable oil, Maggi, dried fish and more.
How I Made It.
I first of all bring out a very clean frying pan and after that i poured in my vegetable oil. I added pepper, dried fish, Cray fish etc.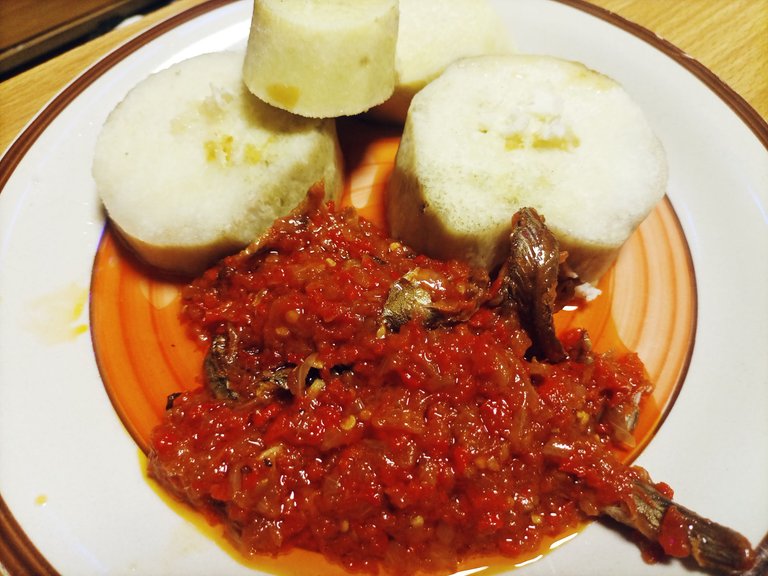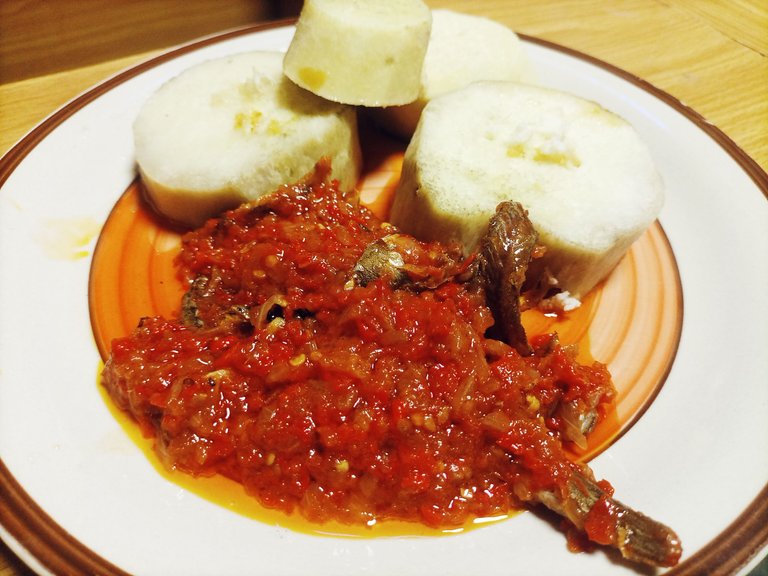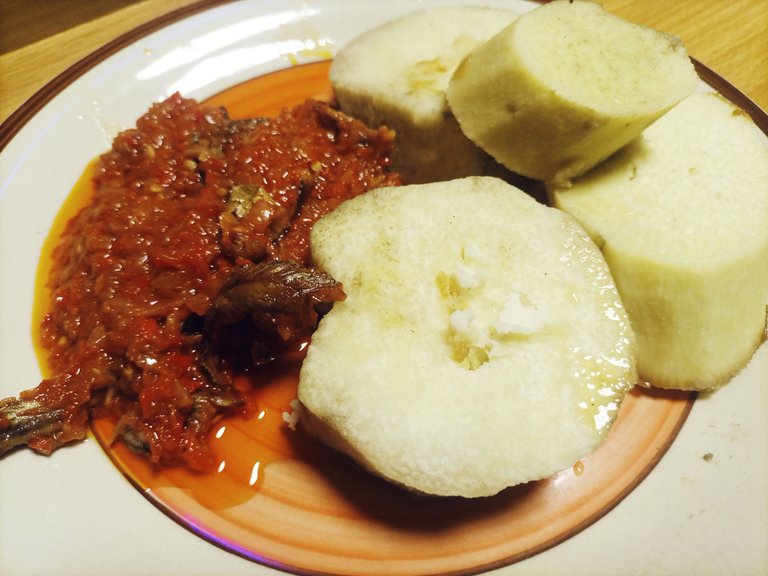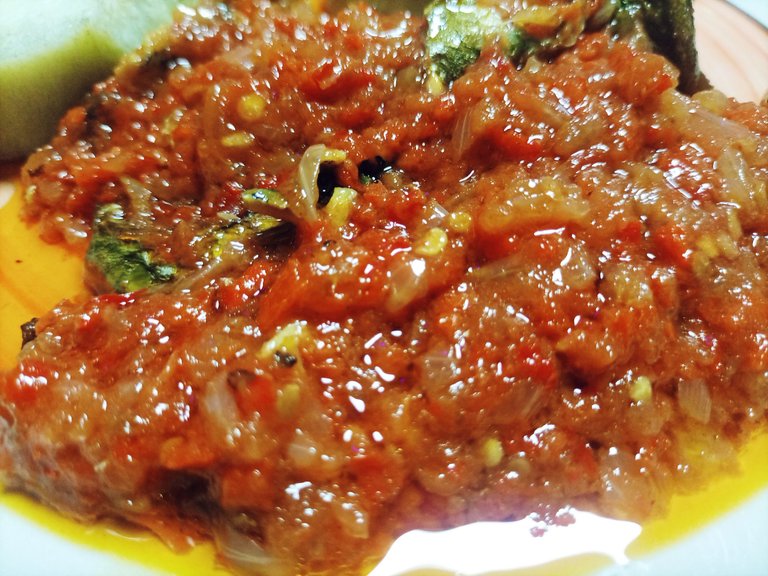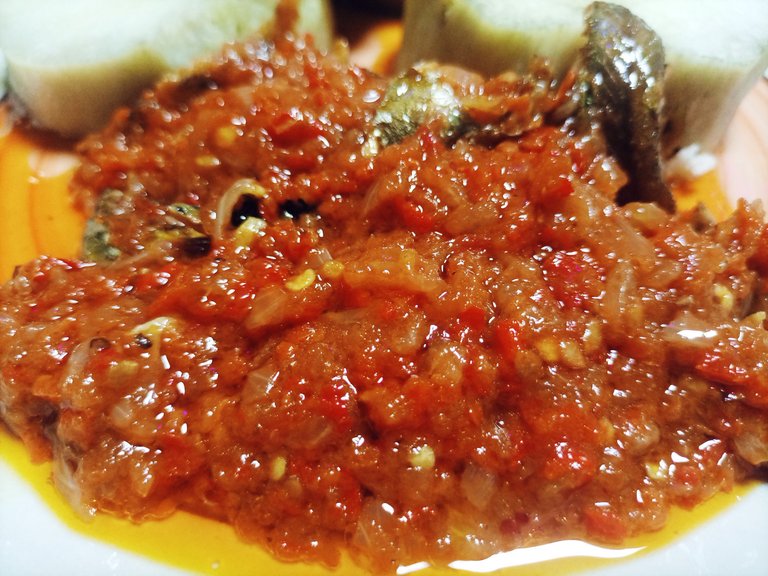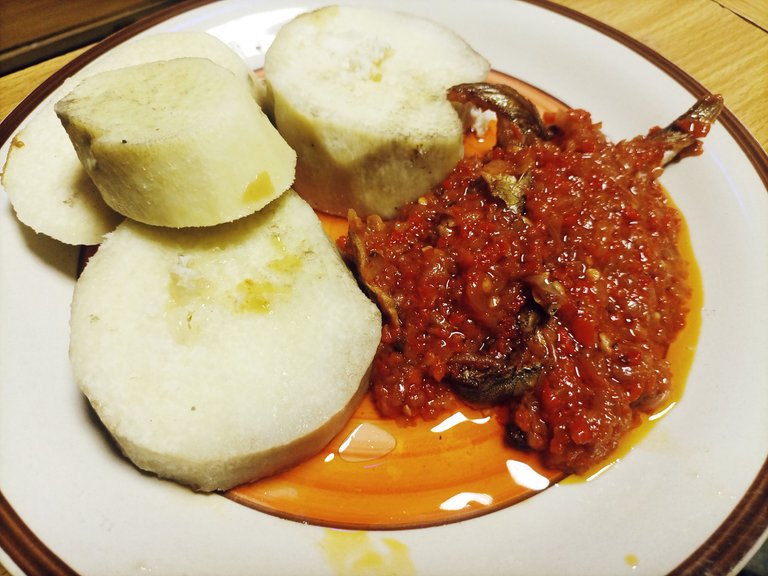 Thanks for stopping by at always for showing me more love that I deserve. It is a very beautiful platform and community out here. Putting more best into articles and post makes it a very attractive platform as well. I truly appreciate everyone for your time to read my articles and also digest it.
---
This is home. Each day I always visit more people with different mindset but with the same aim, to bring more people in stage platform and also to educate people on what they do in different language, tribe, and also country. I will always say this over and over again it is an open platform for seeking knowledge and wisdom.
---
Have a wonderful Day filled with blessings ❣️💕💯
---
---