The Fruits and Nuts market Friday initiative, eat nuts and grow Healthy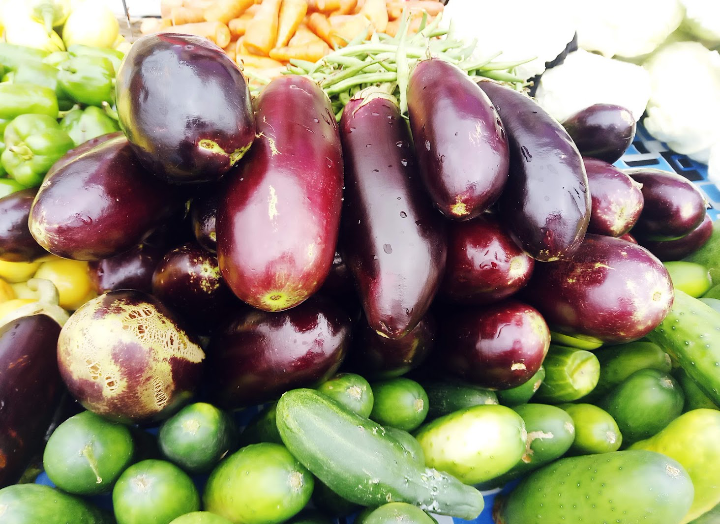 Hi Hiveans,
Today is Market Friday initiative by @dwsigle and I am here to give you the best with quality pictures and also the beautiful and daily food stuff Showcase. It is well said when they say stomach is everything. When you consume Good Food you I have a very long life and you stay healthy even when you have less cash. I'm here to give you more about the market Friday which I went few hours ago to a local Street nearby the neighborhood where they have fruit mainly and also not so I call this market Friday fruit and nuts. yeah we have for the fun kind of fruit that we can consume daily even when you have a little bit less cash like the cucumbers, the watermelon, the oranges,the pineapple, and above all we also have purple Eggplant which I have never seen before but I saw it few hours ago. I always say it in movies in articles but I have never seen it face-to-face I saw it and I felt it again.
We have the dried tiger nut, we have the cashew nuts, fresh tiger nut. Dried cashew nuts, we have the Dates too.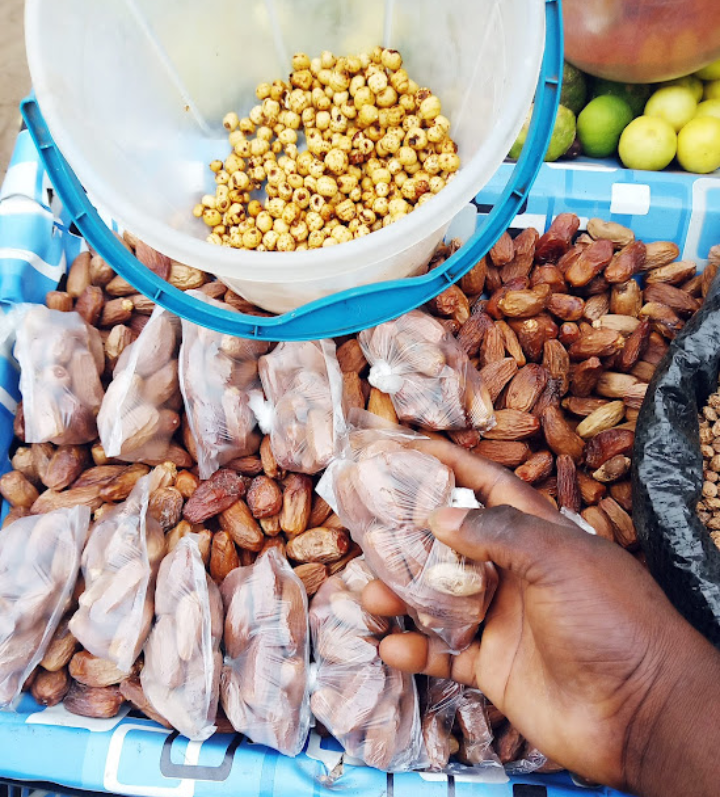 We also have the plantain and bananas I was on the next Street but I took my time to capture it. plantain is often seen throughout the season here in Nigeria and also where I reside in ilorin kwara state. Although there are some pranks when they will be scaresbut never the less you see them in big markets and once in a while hawkers go about selling it around the neighborhood.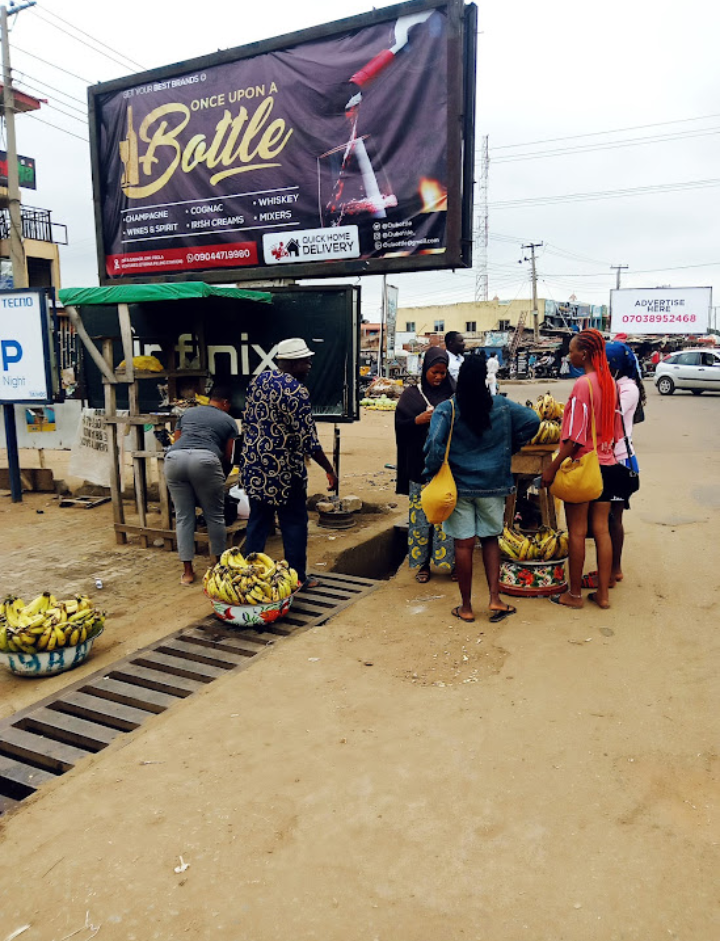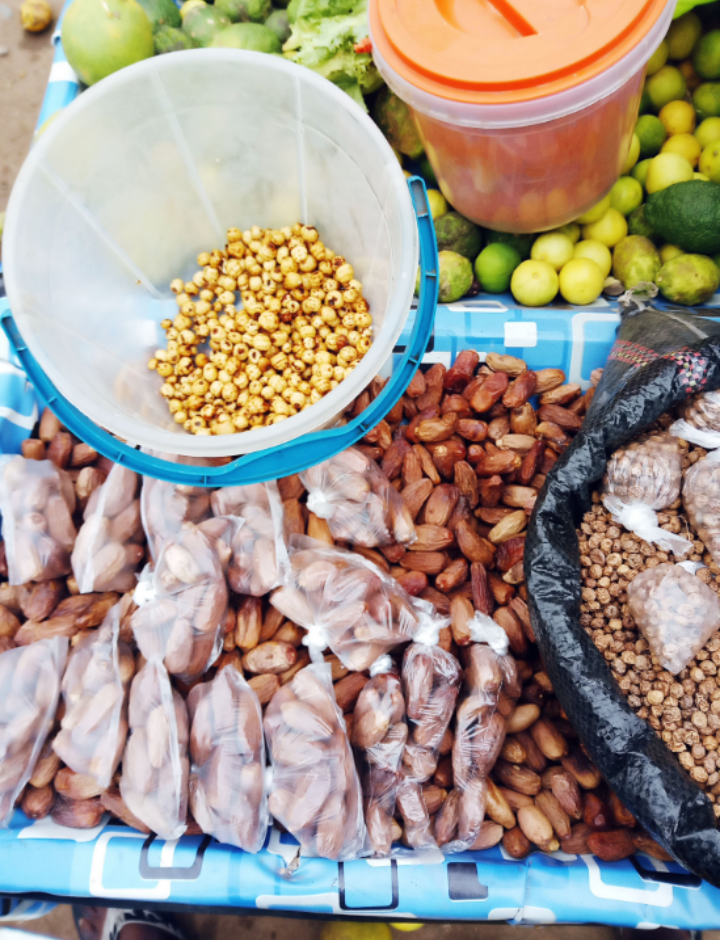 We have the oranges, also excellent that can be consumed freshly although it can be boiled and cooked into egg plant sauce but mainly it is consumed freshly. We also have Irish potatoes which I love most 😀😀😀.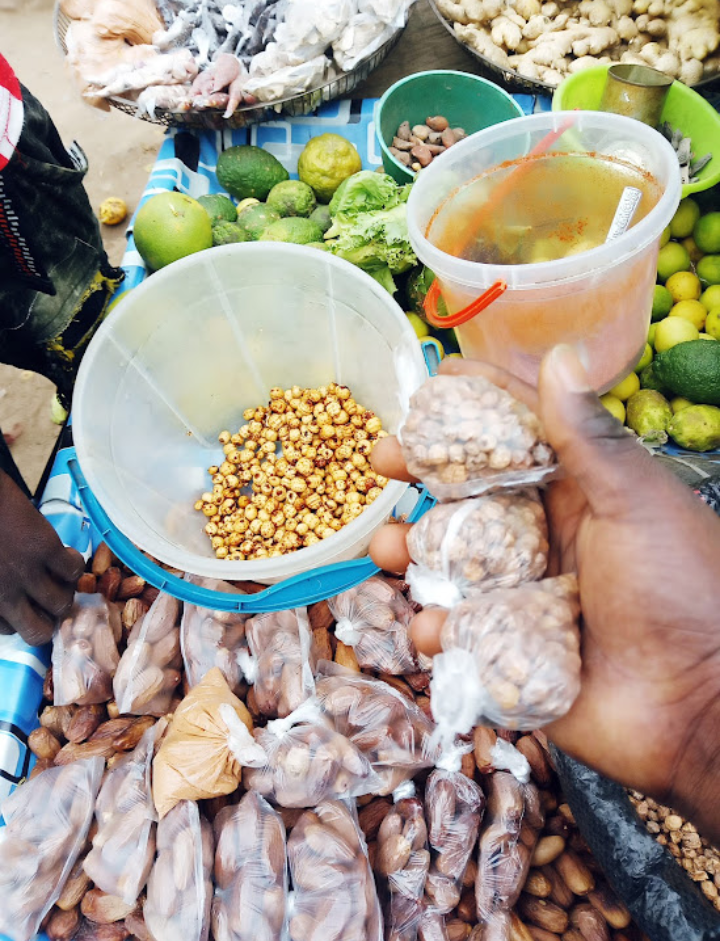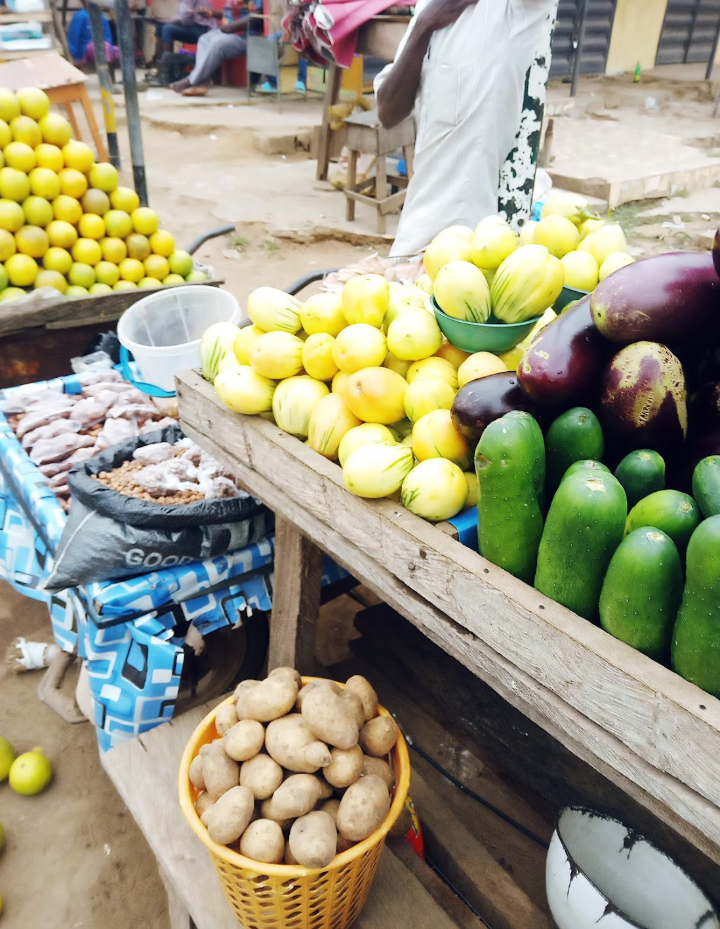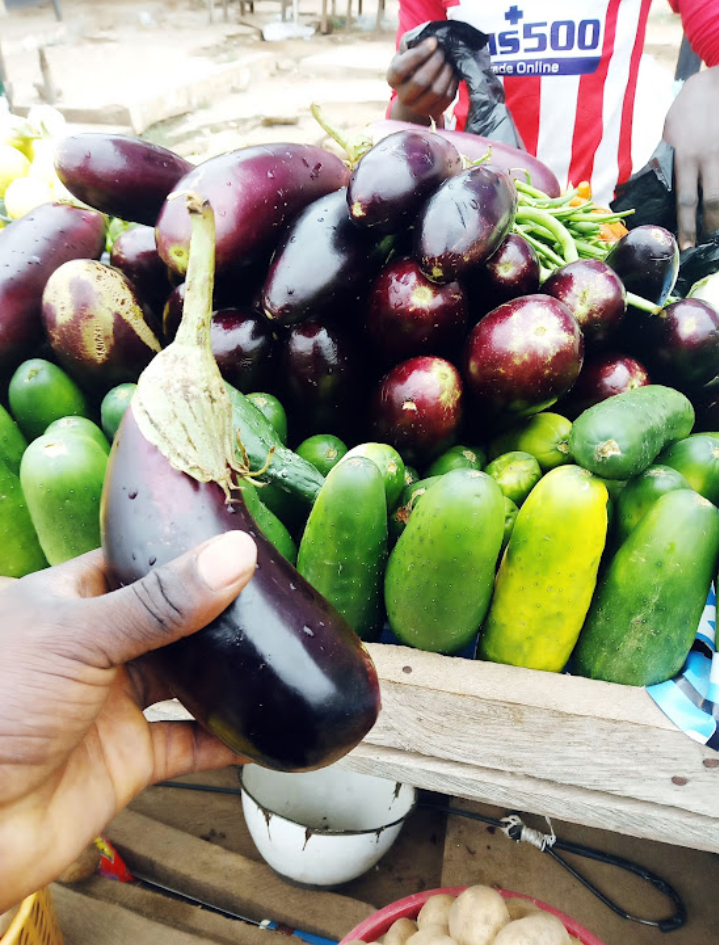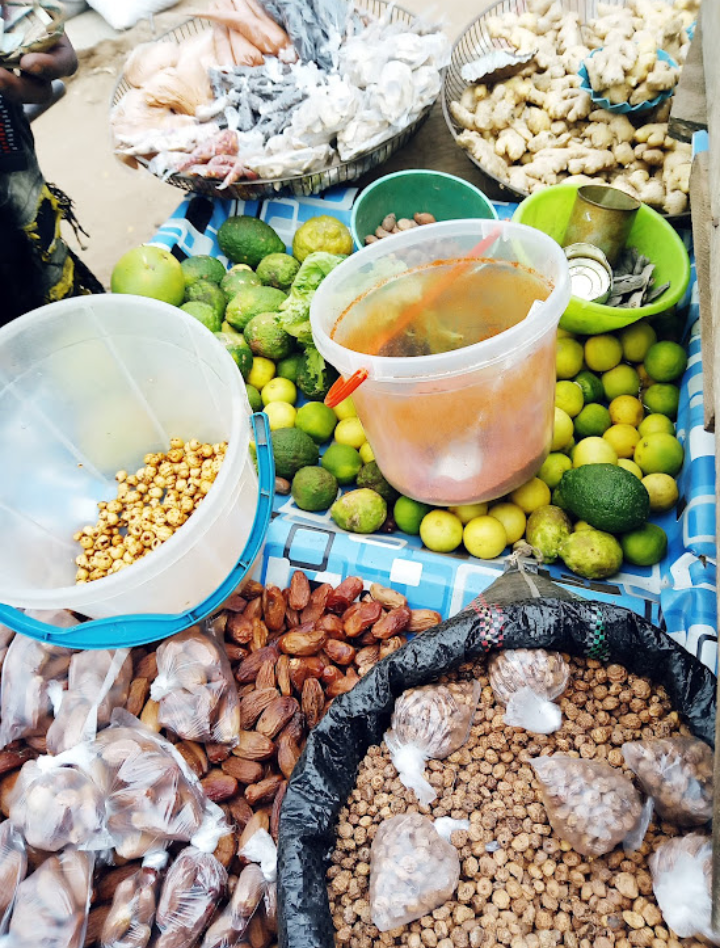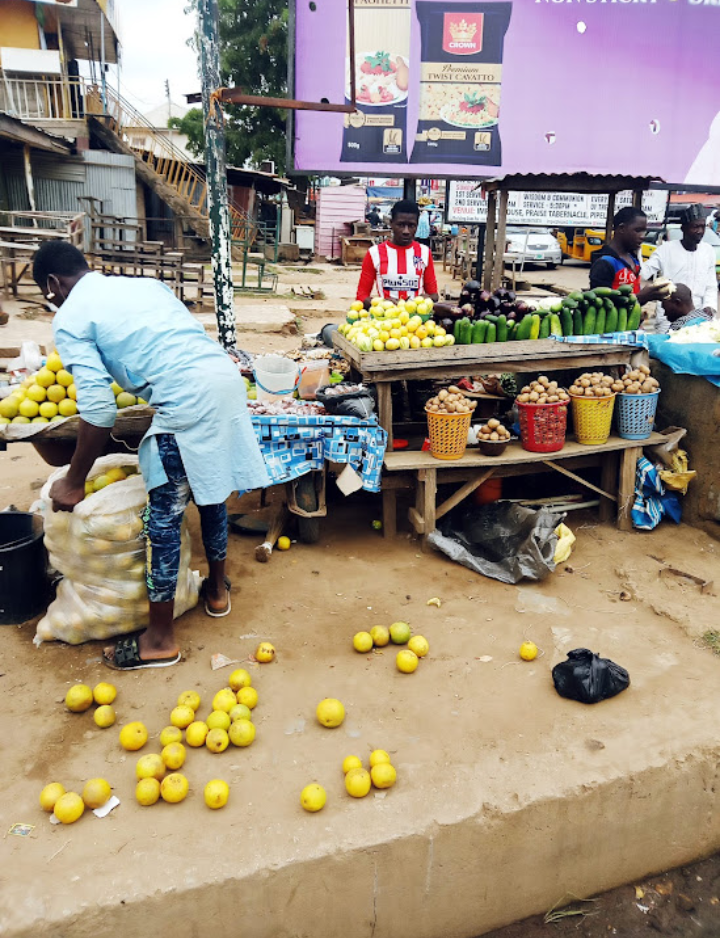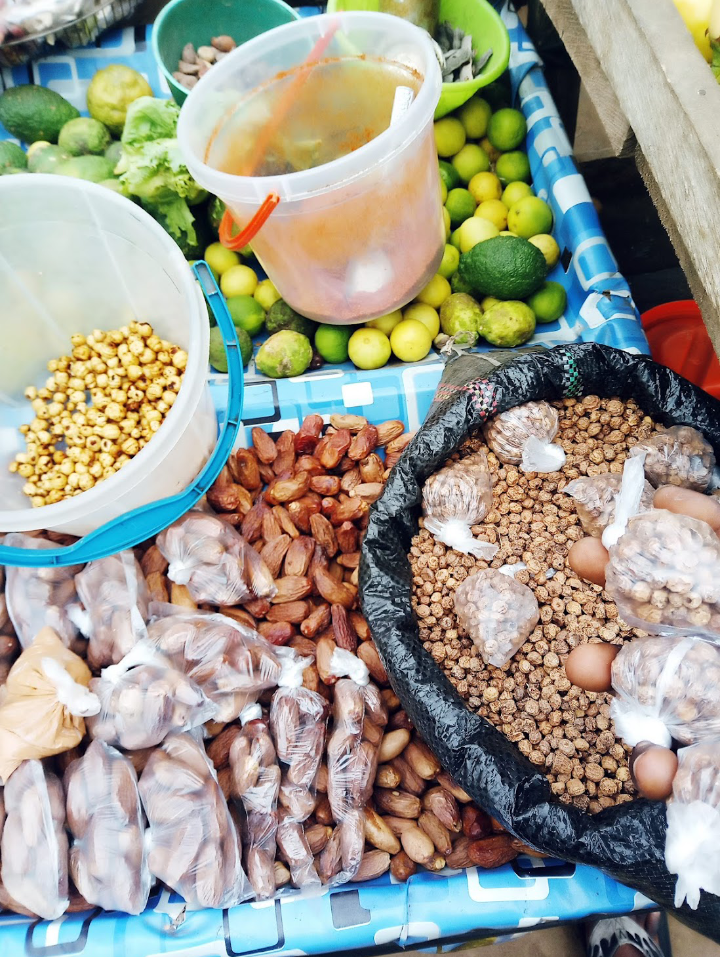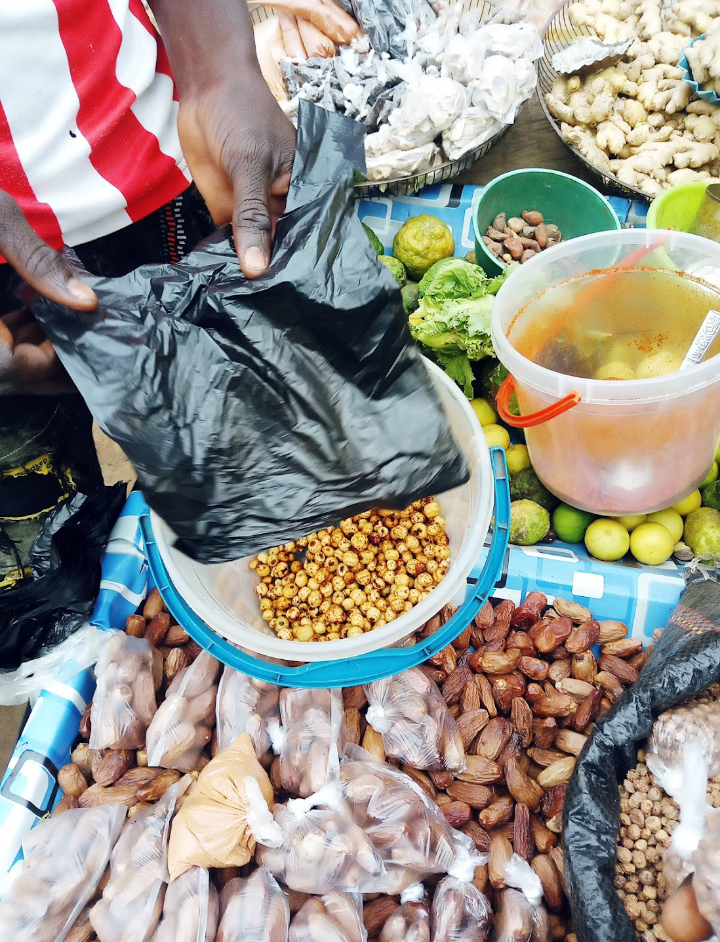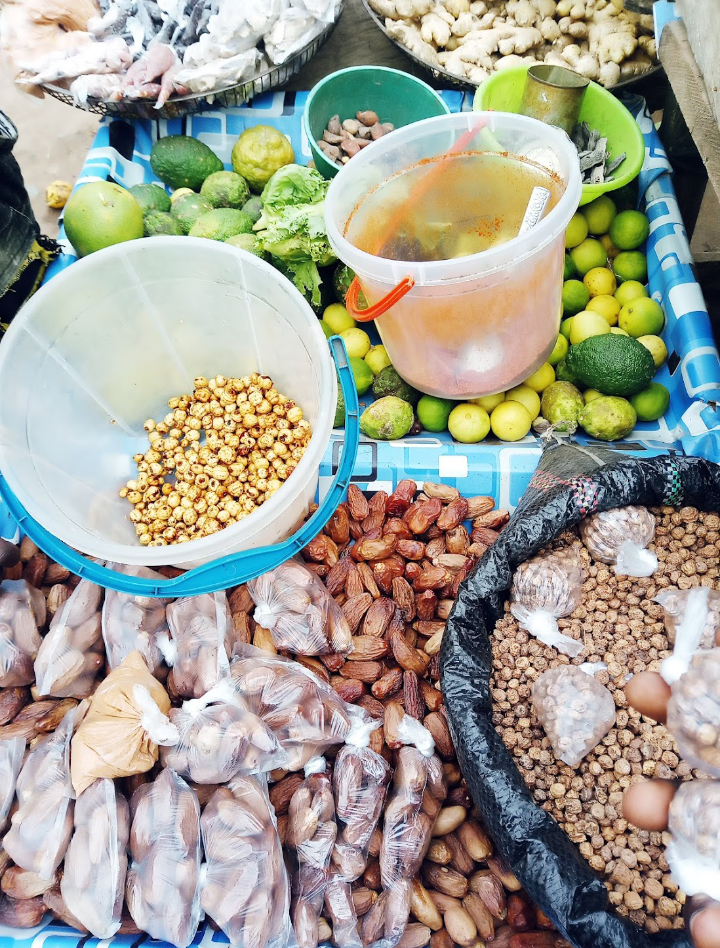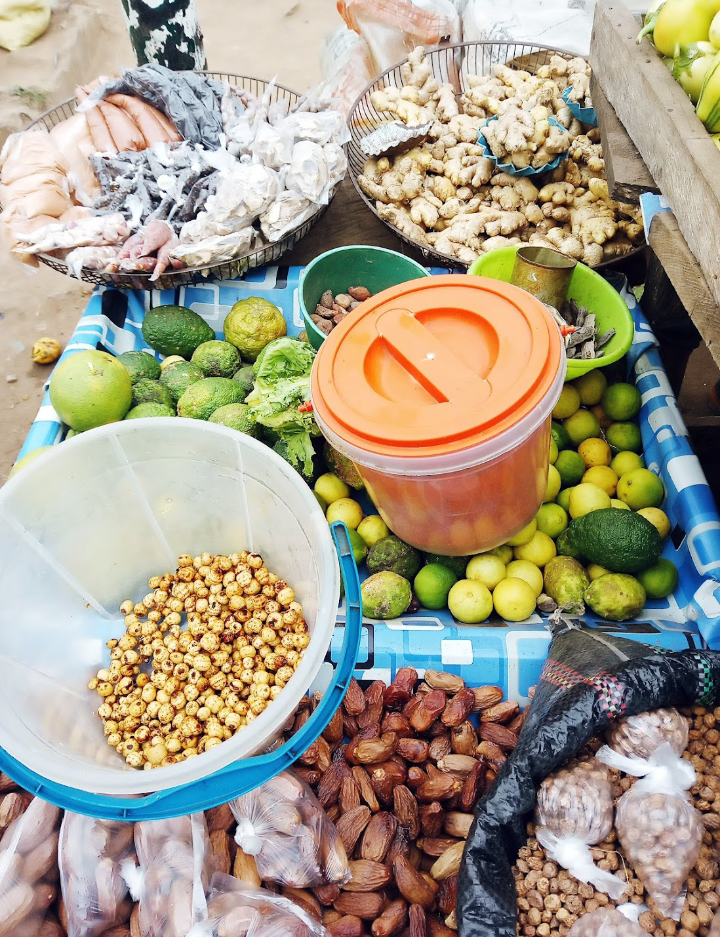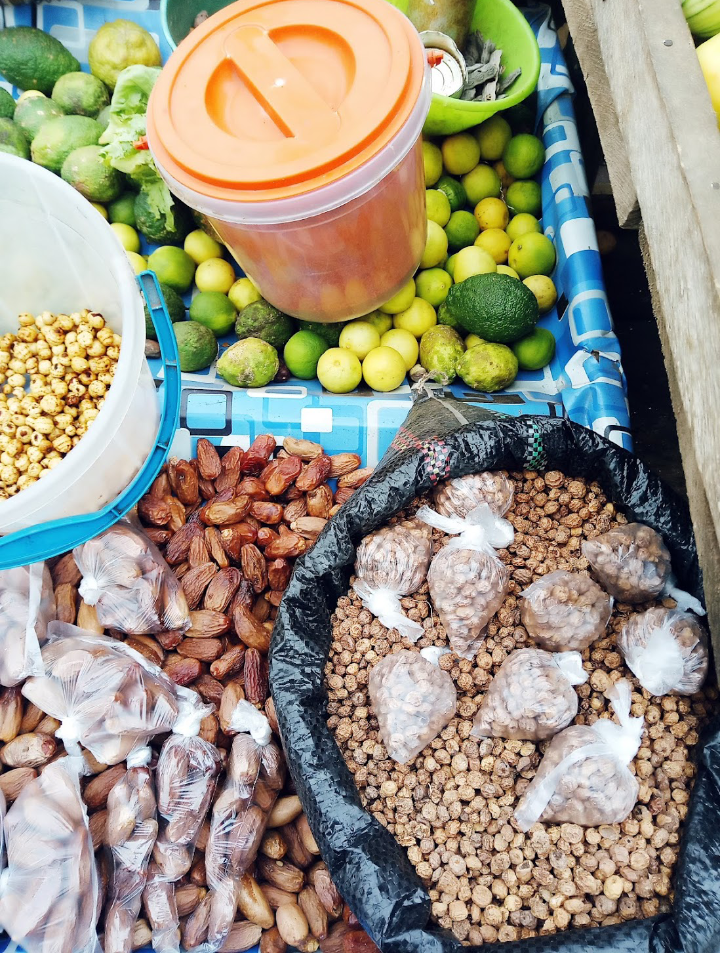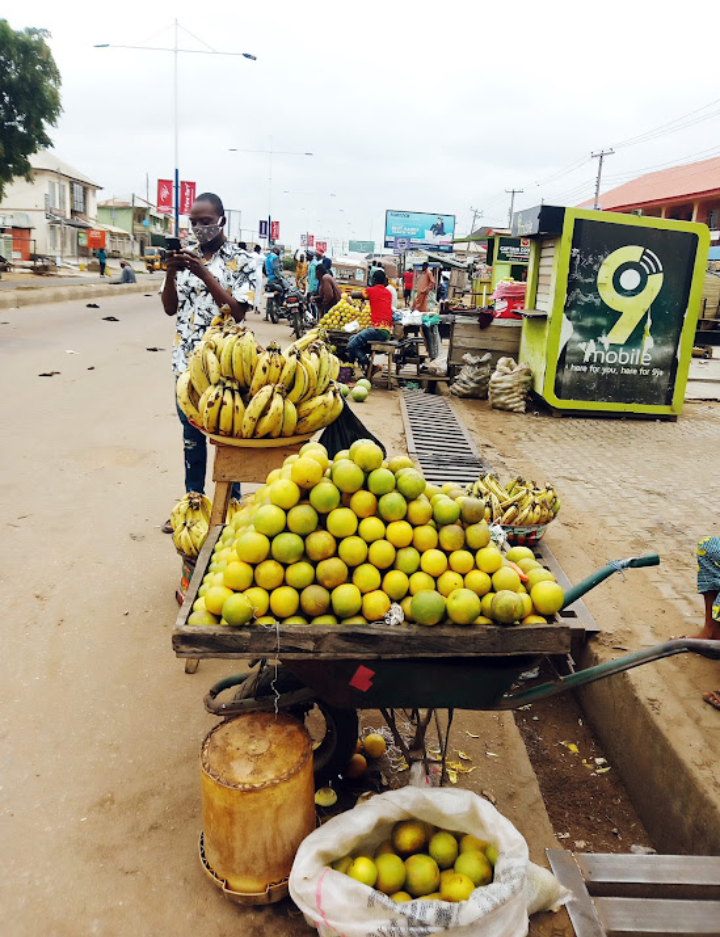 The Irish potato also can be seen throughout the season but it is also transported from the northern part of Nigeria source once in a while it can be scares. It can be fried as chips and also can be cooked and eat with pepper sauce or egg sauce.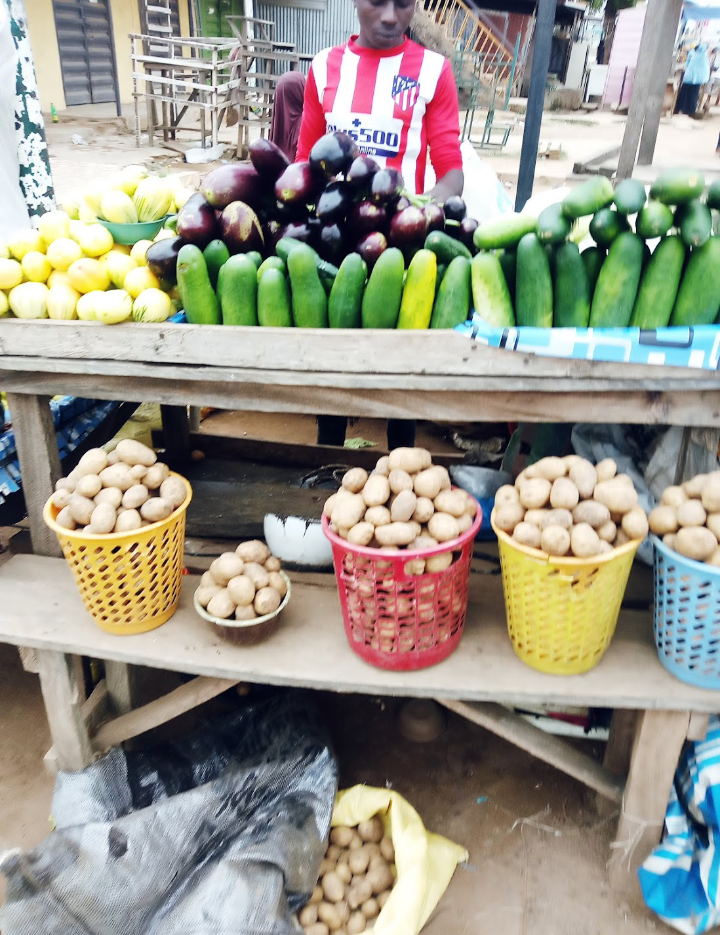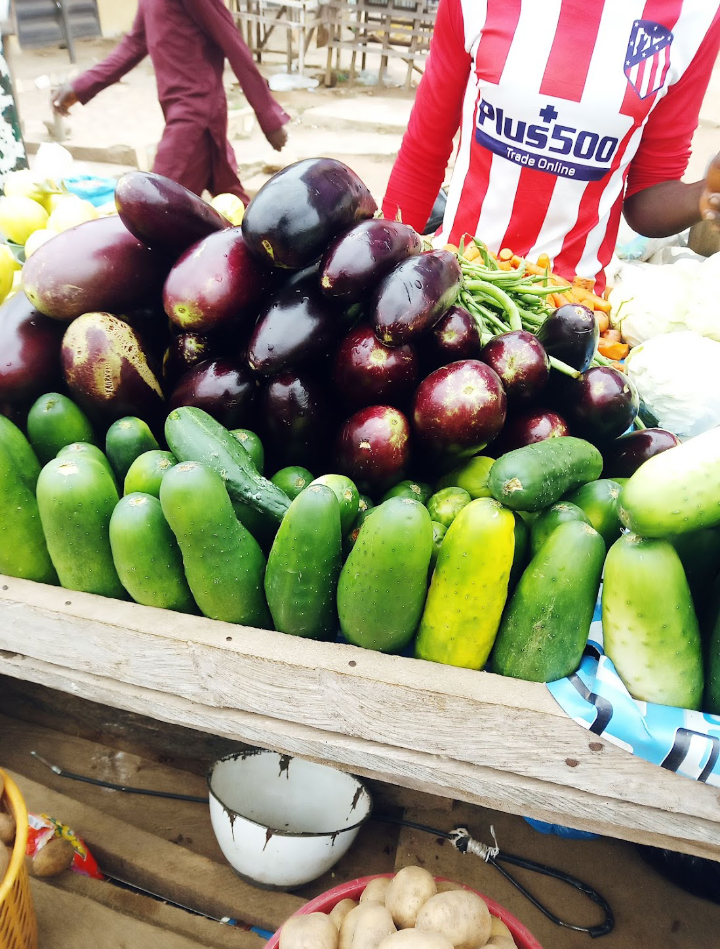 Thanks for visiting my blog and also showing me some Love 💕❤️💖😍.
---
---