Hive power up day: December 2022
---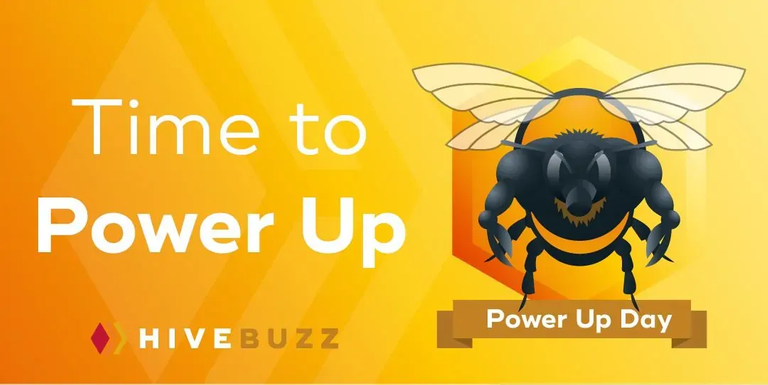 Photo by @hivebuzz
---
Hello hive, I am back again once more on the first day of yet another new month to both reflect upon and recap how the month went hive-wise, as well as show you all my power up. I just realized that today makes it a year since my first ever power-up day post. A lot has changed since then.
When I started powering up (staking) and making posts about it every month, I didn't even imagine I'd have this much hive power (HP) a year from now. A couple of times I've almost missed a month or thought of not posting about it, but I realized that posting about it helps me to easily check my progress and my thought process at that time. And there's always the nostalgia I get whenever I go through some of my old posts from time to time.

Last month I came to terms with the fact that I won't be able to be as active as I used to be at least until Christmas day. I have an exam coming up and each time I do something other than reading I feel guilty (feeling guilty right now, lol). Anyways here's my:

NOVEMBER STATS
Last month, I was able to make 10 posts (including my power-up day post). Considering how hectic it was offline I'm surprised I was able to pull it off. From those ten posts, I was able to earn about 163 hive worth of rewards. It was a bloody crypto month, so naturally, I got more hive. Then I earned 12 hive power from curation, which is better than last month. I'm yet to collect this month's Interest on HBD savings as it remains some hours till payout. The value shown below is last month's.
---

---

MY POWER UP
This month I continued on a relatively straight path and powered up 30 hive.
---

---
Taking my total hive power from 1,894 to 1,924. I can already see 2,000 getting closer. If everything goes well I hope to get to 2,000 before the year runs out.
---

---
I continued with my newfound hobby of dropping some HBD into savings on power-up day. This month I put in 6 HBD
---

---
taking my HBD from 142 to 148. Once my HBD savings pays out later today It should become 150.
---

---

In general, I think it was an okay month. Hoping to finish the year on a strong note. Thanks for taking the time to read, vote, comment, or all three. I wish you a great last month of the year.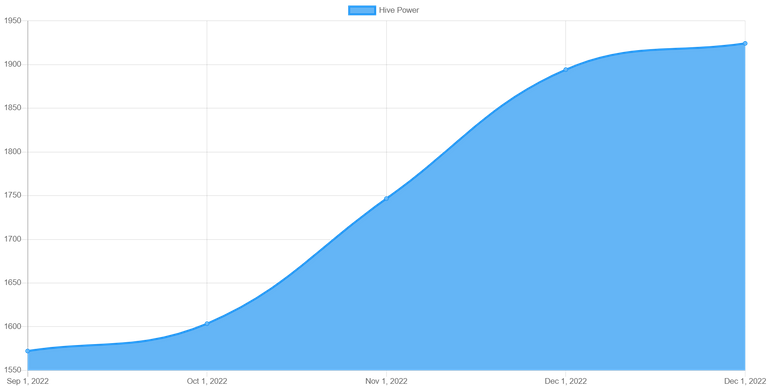 A graph of my hive power growth from September 1st till
---
~THANKS FOR READING~

NB:All photos not sourced are screenshots from peakd.com and hivestats.io
Posted Using LeoFinance Beta
---
---