Hive power Up day : March 2023
---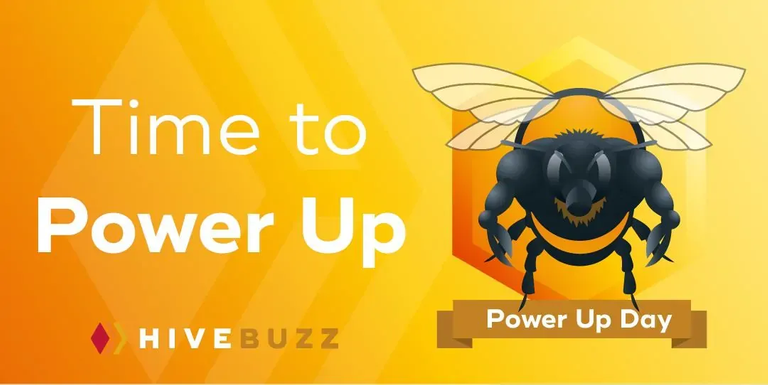 photo by @hivebuzz
---
Hello everyone, Another month has come and gone in a jiffy. Ahh, the month of february, It was a really eventful one for me and i'm sure others for a lot of different reasons. For me the month started with a lot of offline activities and school work, then came Valentines day, day of love for many all around the world, and then towards the ending (on the 25th) my country had its presidential election. If that's not eventful I don't know what is.


Hivewise though I have not been as I should. I've said this for the last few months so i'll just keep quiet and let my actions speak for me this month.

MY FEBRUARY STATS
In the beautiful month of February I was only able to write 5 posts (Including power up day). Very underwhelming I thought I'd be able to do write more, but it just didn't happen. Those 5 posts did well and I was able to get 133 hive worth of rewards from them. My curation this month was very good and I got 11.22 hive worth of curation rewards. Since this month isn't up to 30 days my HBD interest is yet to be paid, the value here is last month's but I assume this month's will be somewhere around that value.
---

Screenshot from hivestats.io
---

MY POWERUP
As always every month I keep aside some hive and power it up (stake) on the first day, this month is no different. For this month I powered up 20 Hive
---

---
Taking my total hive power from 2,302.713 to 2,322.713. Its a good step up. I'm Feeling I could have been somewhere around 3k If I'd written more these last few months, but I'm liking my steady progress.
---

---
For some months now my powerup I've realized my power up is not complete without adding some HBD to savings. I continued that as well this month and added 10 HBD to my HBD savings
---
---
This has moved my total HBD savings to from 166.73 to 176.73. I am getting closer to the 200 mark.
---

---
My long term goal is to get to 1k HBD in savings, but in the short to mid term I'm looking at having 500 HBD. That'll be nice.

In general the month of February was a very decent month with some very significant moments. Looking forward to what the month of March has to offer. I'm hoping it brings a lot of good tidings to all of us.
Thanks for taking your time to read, comment, upvote, or all the three. Wishing you a great month filled with lots of goodies. Looking forward to meeting you on the blockchain.
~THANKS FOR READING~

N/B:All images not sourced are screenshots of my account from the peakd interface
Posted Using LeoFinance Beta
---
---