MY HIVE GOALS FOR THE YEAR 2023
---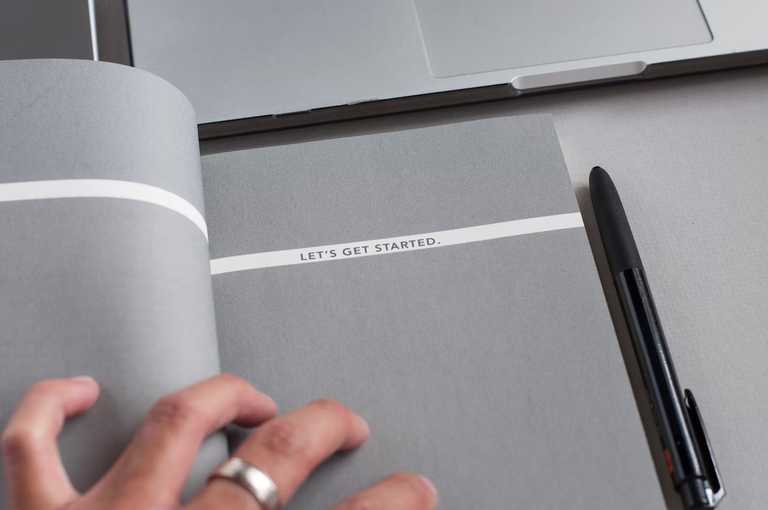 Photo by David Iskander from unsplash
---
It is already the 7th day of the new year, and Contrary to the popular belief that the month of January is usually slow, this one has felt anything but slow. Just yesterday I wrote my power-up (staking) post and I blink six days have passed. A lot has happened in those six days though. Outings, family fun times, I even fell ill but now I feel okay (OK, now that I say it, it is starting to feel long).

In all endeavors of life if one plans to be successful one needs to map out their goals and put plans in place to achieve them. I understand this concept, and I constantly strive towards success on the hive-blockchain, which is why I have put together this year's goals and am writing them on the blockchain so I can easily come back to them at the end of the year and smile (hopefully) because I have ticked everything off the list.

MY GOALS
HIVEPOWER (STAKED HIVE)
For this one, It took a while before I could come up with a number. Last year I had 300Hp and I set my goal at 1200 HP but ended up finishing with 2,100 HP. This was thanks to the dips which helped m grab more. I want to get a lot more hive power this year, but I also would like to see the price of hive moon. Therefore this year I'm setting my Hive power goal at 5000 HP.
To achieve this there are multiple ways. My major way will be to be consistent with my posting and hope I get some support. I'll also have to take crypto gaming seriously as one can earn from there as well. Or perhaps one of my holdings will boom and make me rich so I can achieve my goal easily.

REPUTATION
In case you're reading this and you're not a hiver yet or you're a newbie, reputation is the number displayed directly beside my name (sort of like levels), It increases the more upvotes you get. I am currently at rep 68. The higher your rep the harder it is to increase. Last year I went from rep 60 to 68, this year I set my goal as 73. Rep moves really slowly but I'm hoping I can get there before the year's end.
The only way to increase rep is to get more votes and I can't control that so I just have to keep posting and hope for the best.

GET SERIOUS WITH ATLEAST ONE BLOCKCHAIN GAME
Last year one of my goals was to get involved and play a few blockchain games. I did that but I haven't really been serious with any of them for more than a few months tops. Which Is why this year I'm planning on getting serious with one. At the moment the one in mind is Dcrops. I bought some packs months ago and I have been receiving drops of hive every day. I'll buy more packs, open a few and start cultivation.

DOUBLE MY CURRENT COMMENT COUNT
I just checked my comment count on the hivebuzz site and I currently have 4,817 comments. Usually, I'd just say be more active with commenting, but this time I'm giving It a value so I can be sure I have actually achieved my goal. At the end of the year, I am expecting myself to have at least 9,634 comments.
Achieving this is somewhat straightforward, I just need to read more posts and drop more comments. About 13-14 comments If we're going mathematically and of course, there'll be days I top that.

HBD SAVINGS
Sometime last year I added HBD savings to part of my Investments on hive and I'm quite happy I did because If I'd gone all In on Hive power my account will be worth a little less than it is now. I've decided to continue this year and I have set a goal of having at least 300 HBD by the end of the year. I'll accompany adding to saving with my usual monthly power-ups and watch my Interest increase monthly

I also have some small short-term goals I'm planning on achieving like getting 100 BRO, getting to 1k leo power, and so on. The year is taking off and I'm hoping I can stay on board and achieve (maybe even surpass) these goals before the year ends.
~THANKS FOR READING~

Posted Using LeoFinance Beta
---
---