What is the value of HBD in my hometown

---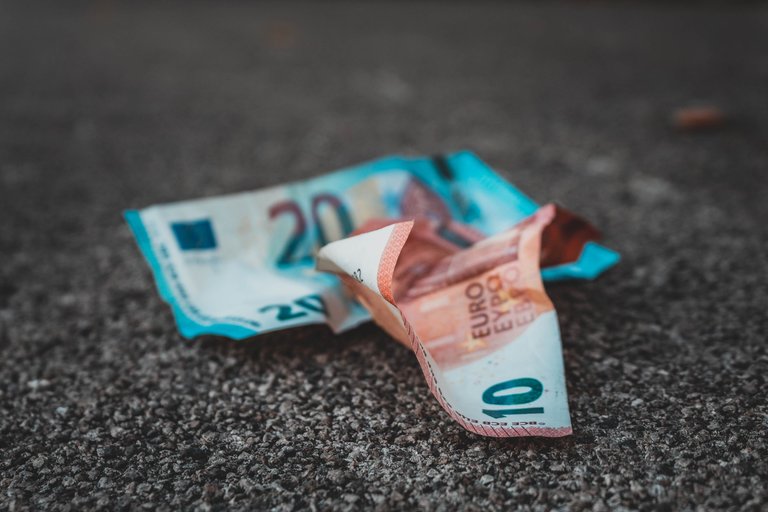 Photo by Sara Kurfeß from unsplash
---
The price of one HBD Is currently 0.98 dollars and on crypto exchanges that's about 588 naira. Considering the fact it was around 400 a couple years back is truly remarkable. One may think that maybe the value of the dollar just rose a bit but that's not the case, the Nigerian naira Is fast losing its value. Things are getting more expensive daily and we've had to look for ways to earn more in order to meet up with the rising prices.
I am forever grateful to hive because it has given me an opportunity to earn in dollars and that has helped in at least keeping up with the hiking prices.

How much do I spend?
I am a single young man, so I do not spend a lot of money.
On a regular day I spend just about 4 HBD. I usually buy cooked food in the morning and evenings. Most mornings I buy Akara (bean buns) and bread. 1 HBD gets me a decent portion. I don't eat lunch most times, a few cheap snacks priced around 0.5 HBD and I'm good to go. Then for dinner I usually eat some food at a nearby restaurant. Most preferable swallow and soup for about 2 HBD. The rest is spent on transport fare.
I'm a very lucky person, I don't have to pay house rent because I stay in a house owned by my family. House rents over here can be decent or expensive depending on the location. In the north You can get a decent 3 or 4 bedroom apartment for about 250,000 naira (425 HBD) a year. While in major cities like Port harcourt and Lagos the exact same apartment would pass for at least a million naira (1700 HBD).
We spend an average of 40 dollars on electricity every month. I also spend about 10 dollars on data every month

How much do I need to have a good life?
Honestly, I'm not very good when it comes to drawing up budgets and all that stuff, but with the way things are now, an income of about 800-1000 HBD a month is enough to live a very comfortable life. It'll need to increase when I get married and have kids, but right now it is enough to live a good life.

Conclusion
The naira's value has been dropping really fast recently and the HBD has helped me, and is still helping me to at least keep up a little with the Inflation. And the raising of the interest rates to 20% Apr as well as the introduction of the pHBD-USDC pool where you can earn 40% Apr have been very helpful as well in making it more attractive.
It is quite sad that many people in my country do not know of hive because at times I wonder how they cope with the inflation. For this reason I am very grateful to be a part of hive.

Thanks for reading, this is my entry to @leogrowth's the value of HBD challenge.
Posted Using LeoFinance Beta
---
---