FinCEN To Impose New Regulation For Crypto Holding at Foreign Exchange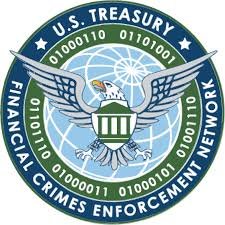 credit
What is FinCEN?
"FinCEN is the Financial Crimes Enforcement Network, a bureau of the United States Department of the Treasury, that collects and analyzes information about financial transactions in order to combat domestic and international money laundering, terrorist financing, and other financial crimes"
A few days back FinCEN proposed a kyc implementation for cryptocurrency wallets. A plot, long dreaded plan to identify crypto holders by requesting their personal data, a means to intrude the free and ferial system of finance. This proposal was to affect most traders who wish to withdraw their assets from the centralized exchanges to their private wallets. The "Know Your Customer" implementation to bridge holders free regulations of investments is most definitely the motive for this proposal. While that new system is yet to be tackled and dealt with. FinCEN comes on again to impose regulation laws to monitor cryptocurrency transactions at the foreign markets and private wallet transactions. The US bureau of Treasury claims that this has a different perspective to the recently proposed "KYC" rules for crypto wallets.
What Reasons then?
FinCEN issued a filling requirement as a notice on Thursday for cryptocurrency regulations. FinCEN Detailed:
"Currently, the Report of Foreign Bank and Financial Accounts (FBAR) regulations do not define a foreign account holding virtual currency as a type of reportable account"
There's a request that Bank Secrecy Act (BSA) includes virtue assets as a reportable account.
Shehan Chandrasekera, as the Head of Tax Strategy at Cointracker, explained breifly that FBAR is a just form you file with your tax return if you have any foreign financial assets over 10K. He also mentioned that there are no taxes to be paid with this form, just additional disclosure, private data disclosure to be clear here. Accidentally failing to file an FBAR can result in a civil penalty of $10,000 for each violation says Marc Boiron.
The implementation of this rules are just plots to take charge of cryptocurrency activities. The "KYC" proposal for wallets are already irrelevant. Most Exchanges requests customers to complete KYC when trading or demanded high priced commodities. So with this already in place, what's the need of FinCEN publicly imposing it on private wallet transactions? The KYC operations are not even supposed to be entitled, controlled nor even regulated by any governmental bodies, the exchanges in need of this informations would request of it and not any party of governmental threats. This is all just a dread to control cryptocurrency and have the world's biggest to be, encomic and finance project at their reach and control.
In conclusion
The plans are clear, the intentions ain't really hidden but if we're to look into this two air stories, both are linked and all the same thing with the same purpose. There's really no difference from a "KYC" and a "FBAR" in this case. All are targeted to limit the Crypto-sphere and cause nuisance to disrupt the project's growth and decentralized form.
Posted Using LeoFinance Beta
---
---