What Should We Learn From Billionaires Investments Approach?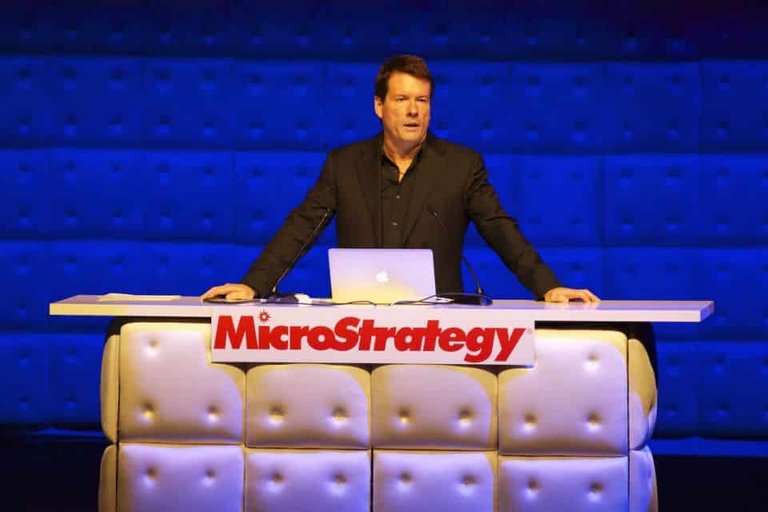 MicroStrategy has purchased an additional 1,914 bitcoins for ~$94.2 million in cash at an average price of ~$49,229 per #bitcoin. As of 12/29/21 we #hodl ~124,391 bitcoins acquired for ~$3.75 billion at an average price of ~$30,159 per bitcoin.
Looking through the conversations on his tweets, some people tend to be hinting at a lower bitcoin price from here, thus asking if Michael Saylor wants to go bankrupt. I think this is a very flawed point of view, firstly, there's actually no logical reason to believe that will happen, just as there's no logical reason to predict his potential gains from here. This is all speculation and purely self centered.
The recent crash in Bitcoin Price wasn't exactly expected, but as the independent markets may have it, certain price trends are observed at different times, solely reliant on individual trade decisions. When things of this nature occur, it's always a huge opportunity for accumulation, something which is often carried out by whale addresses. Very few retail traders hop into the market when it's at such price zones. The world of investment vestly belongs to the determined, the reason riches is made in most cases is because taking risks
Maybe if most of the averages, always throwing concerns of volatility or probably digging out FUDs, tries to close up that gap between risking it and fearing it, we would likely see a world of increased numbers of wealthy people. I feel like it's a very simple thing, go crazy, buy what everyone else deems risky. Life has always been a gamble, but for some reason, many try to play safe when that only takes them to little places.
It's not necessarily always about the investment or what people have to say about it, it's often about what you feel about it, the impact you virtualize it should make, that's what should keep you going, and that's what I see these billionaires doing. Name one billionaire who has ever invested in an asset, then hopped out fearfully, maybe due to public talks that's been happy about the latter end? The chances are slim!
Risk takers don't look at temporal outcomes, but long term possibilities. When drawing an investment plan, one doesn't necessarily have to be sure if it's gonna work, he just has to believe it's worth the trail, thus his time and money.
Posted Using LeoFinance Beta
---
---