Got Zen?

A few days ago, as I was researching and adding new crypto faucets to my website, I stumbled upon a cryptocurrency called Horizen. Those of you who are longer in the game have probably heard about this coin but if you're like me, here's a Coingecko link to check it out yourself. This coin goes back to 2017 with an all-time high of $65.14. Right now, it's worth $26.46 but the main point is - it still has a community and things are moving forward.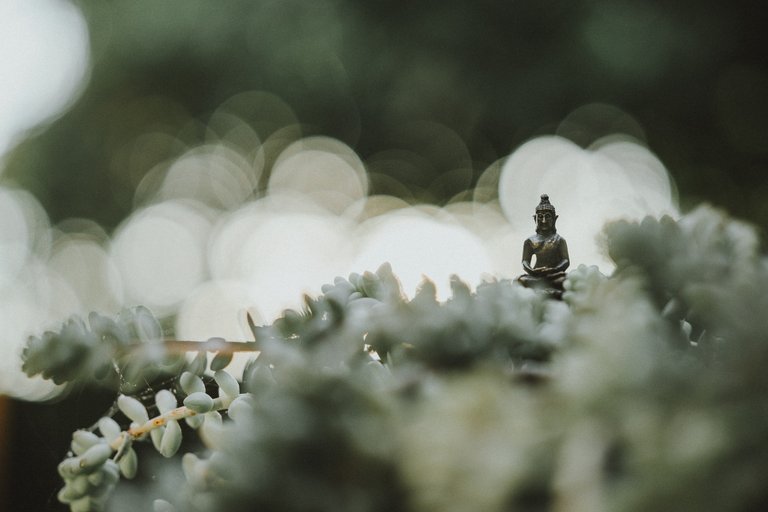 How did I discover Horizen?
As I mentioned earlier, I was researching crypto faucets. One of the faucets that I discovered was getzen.cash (referral link) where you can claim free ZEN tokens by simply completing a captcha. Additionally, getzen gives better rewards to those users who are using Brave browser when claiming their coins. And also, if they are consistent!
About Horizen
Horizen is in the 86th place in the global crypto market which isn't bad. Recently, they had their first halving and they also have a developers bounty program where skillful people can get ZEN for completing certain tasks. I'll be honest with you, I didn't do thorough research on this chain but it has been active for quite some time now so I decided to get my hands on some ZEN, even if it's just a faucet I'm getting them from.
---
Sphere Wallet
First of all, you will need a ZEN wallet where you will receive tokens from the faucet. I chose a Sphere wallet on my desktop and instantly created my own wallet. When you create a wallet, you will need to write down your private keys and store them in a safe place.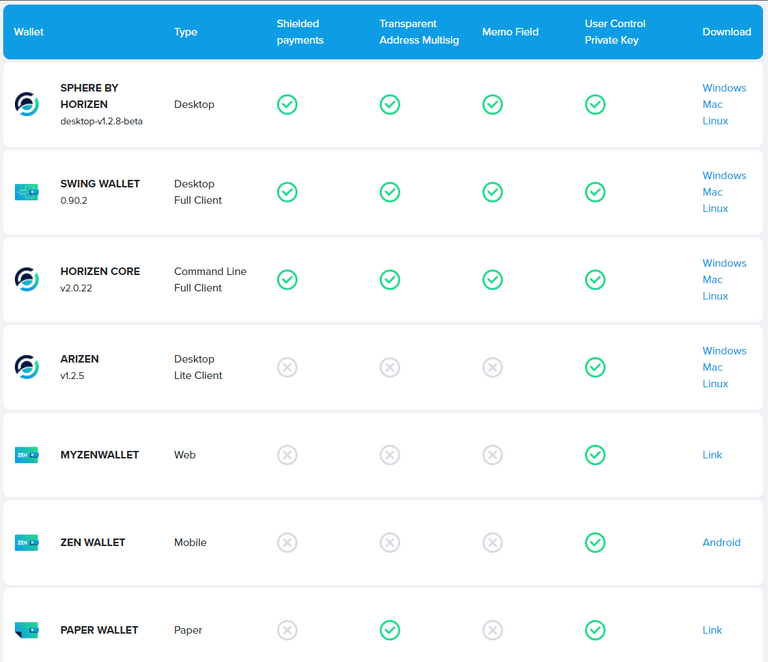 link to the horizen.io wallet section
---
Faucet Dashboard
In the image below you can see my getzen.cash dashboard. I have connected some social media accounts and I'm using Brave browser to get bigger payouts from the faucet. Along with that, I'm inviting you to use my referral link if you decide to use the faucet.

---
First Payout
Here you can see my first payout from the faucet. It's super small at the moment but I'll keep using this site because it takes just a few seconds to claim your ZEN. If you didn't know, in 2010th, you could get 0.5 BTC just for completing a captcha. Imagine that now?!

Daily Bonus
As you can read below, each consecutive day gets you more ZEN! Just like when you meditate - you must do it every day to reach the highest level of clear-mindedness. On the 5th day, you have a bonus round where you can earn up to 0.5 ZEN which would be more than $10!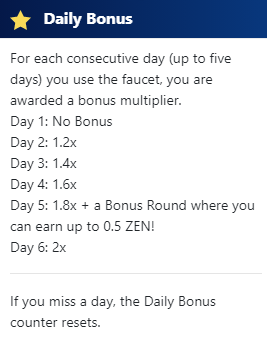 I got mine
See the gif below where I'm playing the bonus round after being active 5 days in a row!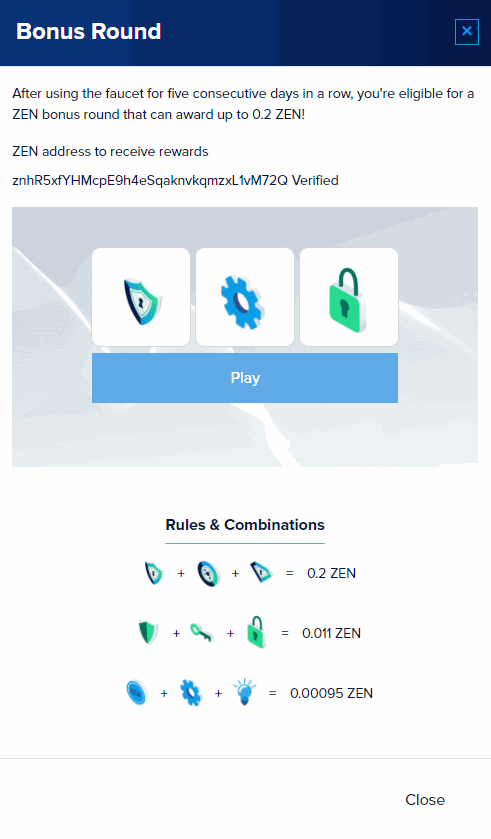 This time I won 0.00095 ZEN which is the smallest guaranteed amount to win. We'll see what happens next time!
---
Other Stuff
As you progress and have more ZEN in your wallet, you'll receive bigger rewards! As you can see in the image below, on the first level, your payout is multiplied by 0.8 which means you're getting less because you're not holding any ZEN.
When you have at least 0.005 ZEN, your earnings will multiply by 1 and as you hodl more, you'll get more!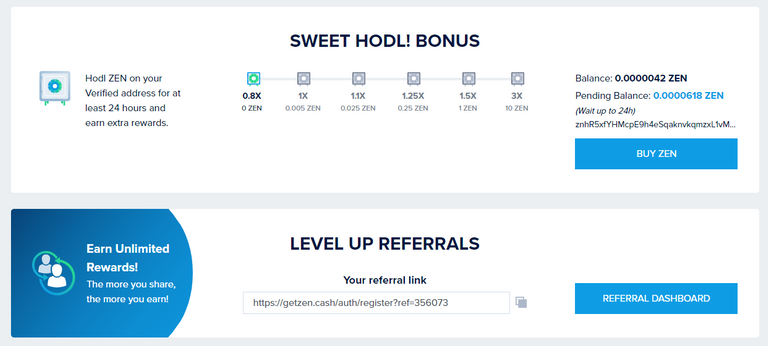 Along with all that, you can invite your friends as I am doing right now, to get more ZEN in your wallet.
---
Thank you for reading! Have peace of mind!
Here's my GETZEN invitation link if you're giving this faucet a try.
Photo by Aperture Vintage on Unsplash
Posted Using LeoFinance Beta
---
---