So Many Things, So Little Time

The pace with which cryptocurrency is changing lives is astounding, to say the least! Those who have been in the scene for more than a few years have seen and experienced gains that you would never see in legacy markets or in any other place on Earth. It may seem unreasonable but it is what it is and you can make a choice whether you're jumping on the wagon or letting it pass by.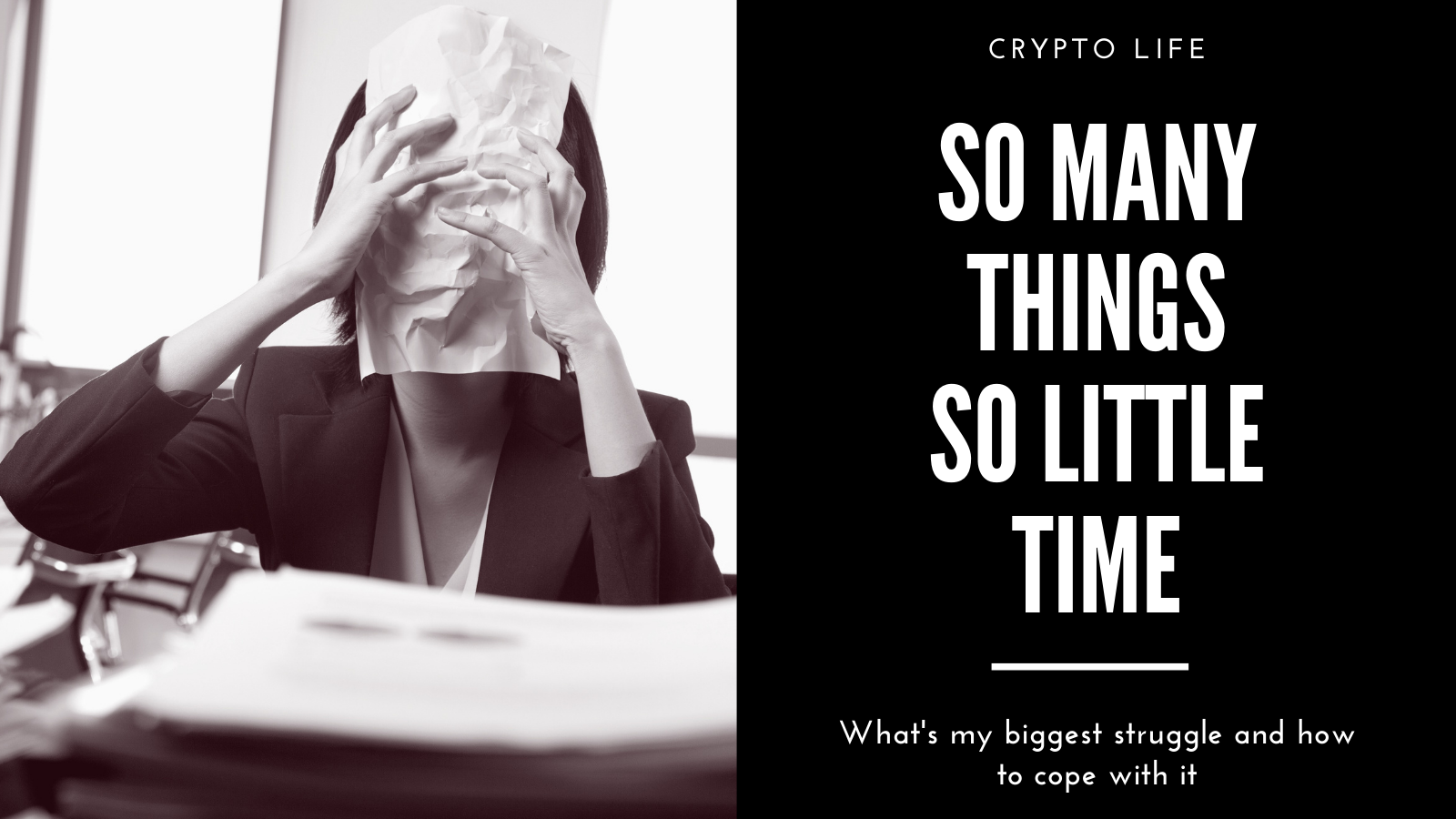 My biggest personal struggle is the lack of time. I don't want to miss a fantastic opportunity just because I was away that day or didn't look in the right place. It happens, and it hurts. Take DYDX as an example. What a juicy airdrop it was, right? I didn't get it even though at one point I was one click away from approving a transaction on the platform but then I decided to wait until fees go down a bit. Eventually, I forgot about dydx only to find out about it after the airdrop was announced.
Opportunities are like buses, when you miss one, there will always come another one. But you gotta be ready. You gotta do your research, learn, and most importantly, plan your day accordingly. Write down what you think is important to keep an eye on, have lists and order of things that you need to do. Having a system is always better than doing everything randomly. Once you get into the flow, you'll improve your system by analyzing both - your wins and your losses.
---
Another List To Go Through
Here's a one for you from DefiLama where they compiled a list of decentralized applications that have not released their own token just yet. If some of them decide to go for it, they would probably airdrop their tokens to early users of the platform. These decentralized applications are built on various chains so you will probably need multiple wallets to try them out.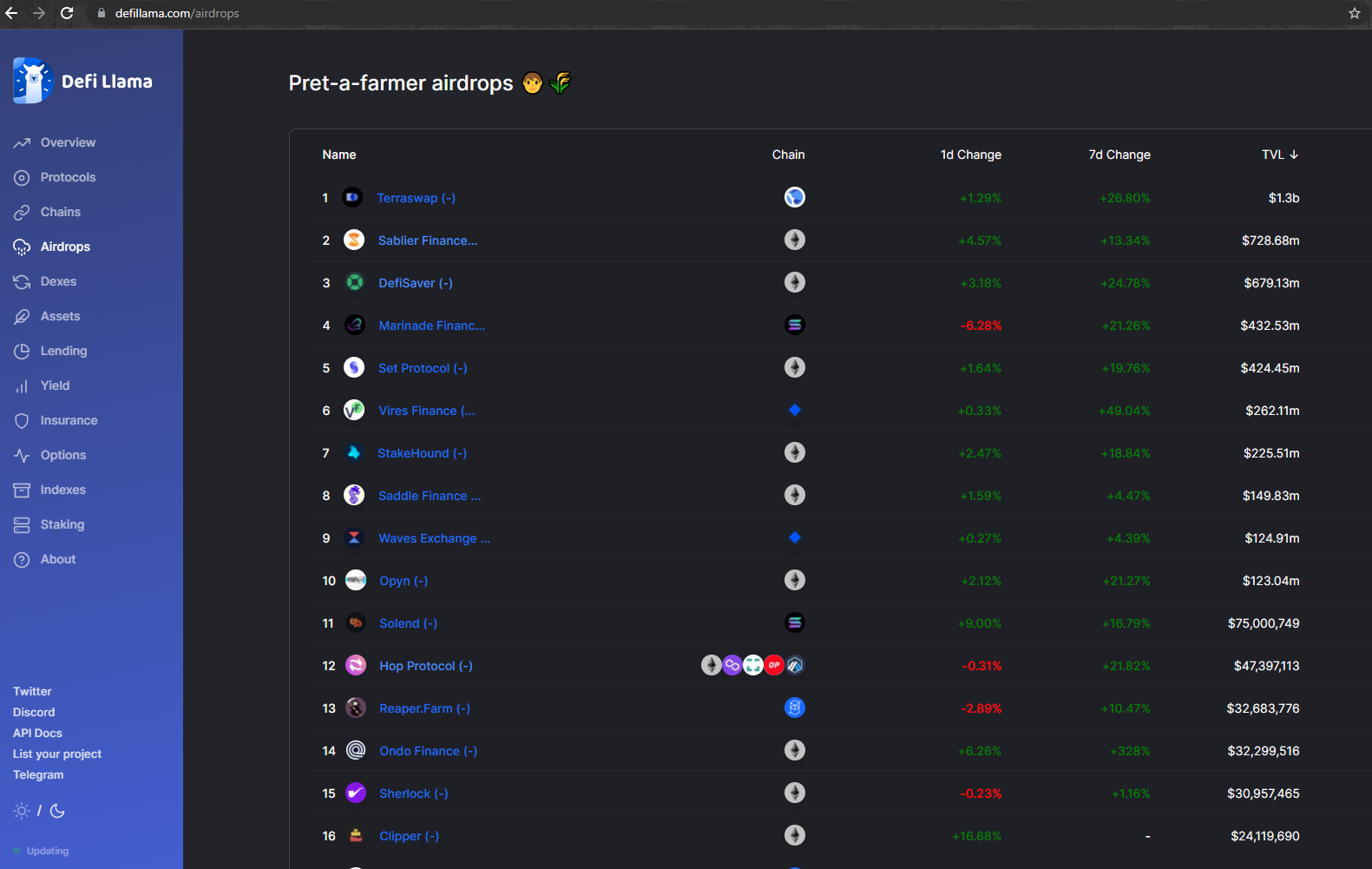 I would also suggest you use a different wallet other than your main wallet because you can never be sure of the safety of a new platform. Even old platforms can get hacked. Your safety is your priority. If you want to join the game of airdrop hunting, you gotta be careful to not become the prey.
---
Another Day To Hustle
Whether it's gaming, content creation, building, or something else that you enjoy doing, you have another day in front of you to do your best and improve your skills! If the opportunities don't come to you, you can be the one who creates them! On Web3, anyone can build their own community, release their own token, and have their own governance system. All it takes is time and dedication.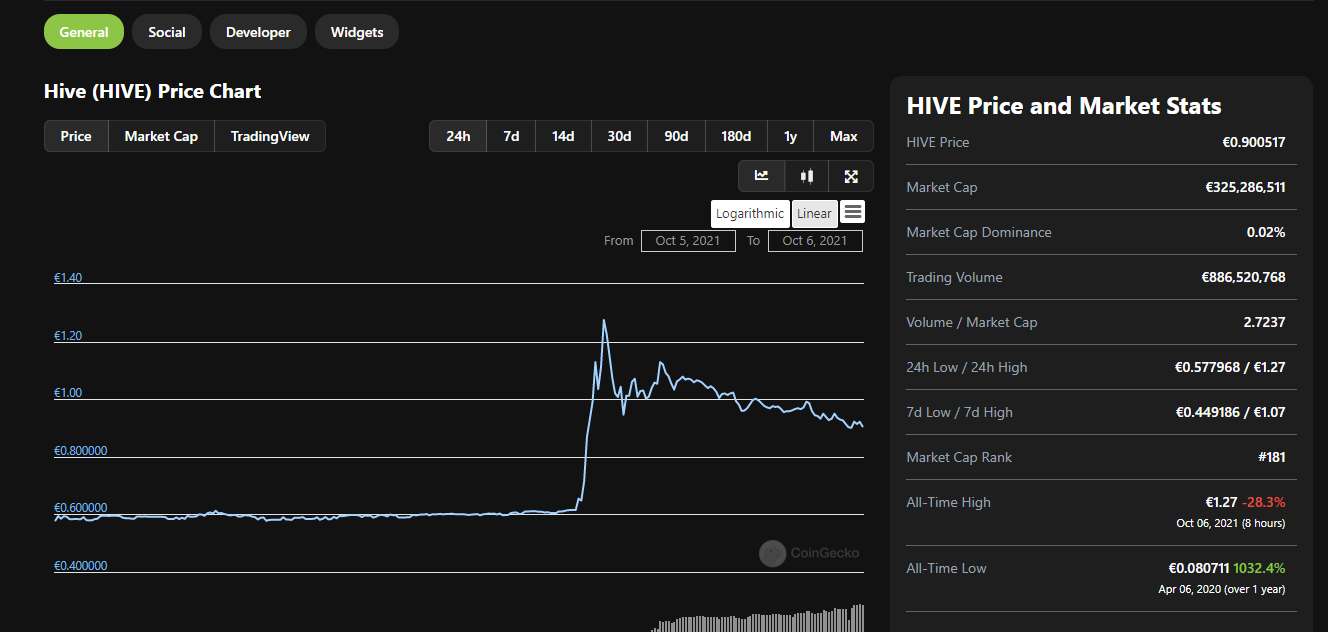 It's not about IF Facebook goes down forever, it's about WHEN. And that time is near. If you're reading this, you're already here but think of what millions of other people will do. Eventually, they'll migrate to a place that rewards their contribution to the platform. Why can't it be Hive? The price has increased ten times since the low of April 2020. And we're still small which means the big things are in front of us. I
---
Thank you for reading and have an awesome weekend ahead!
Other articles
33 Reasons Why You Should Be Using HIVE Blockchain!
Crypto Social Media Platform - Torum Review
Getting Early Into DragonZIL - Play To Earn
SwissBorg App and a Bitcoin Lottery with a Guaranteed Win
Find me on other platforms:
And feel free to explore my personal website:
Posted Using LeoFinance Beta
---
---