My Short Story of Farming $CAKE on PancakeSwap Finance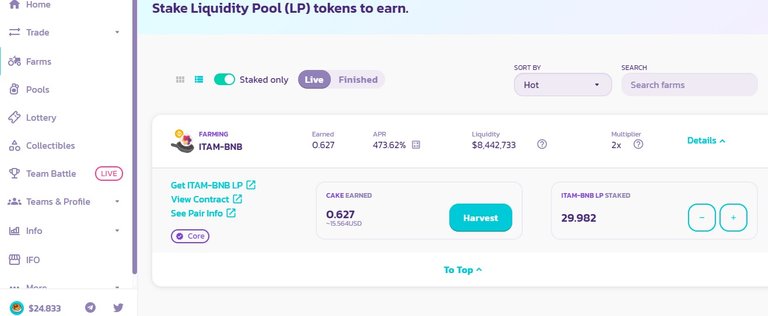 Hello LeoFinancers!
Decentralized Finance (DEFI) is a new way to earn money on cryptocurrency industry. And tonight I share a short and simple story of mine in earning money with DEFI. I said a simple story because I have not much money or capital I can invest to the project. I know exactly how other people come to DEFI with a big capital of them. It is not be a problem for me and I just started farming on PancakeSwap since Friday Night (04/10/2021) with 1,07 $BNB I converted from $HIVE I earned from my contents on Hive Blockchain. And you know that I am very happy to be a farmer to earn $CAKE. I paired ITAM-BNB LP (Liquidity Pool). I read so many references I found from Leo Finance and I also helped by from my friend @razack-pulo. He is farming on Cubdefi to earn $CUB. So, I got the ways to farm on PancakeSwap to earn $CAKE. It was a great experience for me.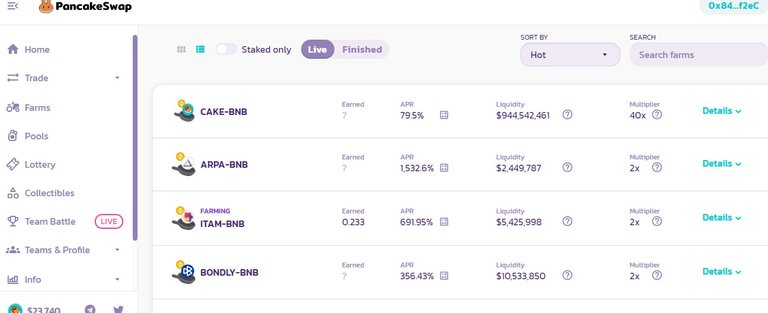 What I can say is being a famer on PancakeSwap Finance will give you more options because there are so many liquidity pool (LP)you can choose to pair $BNB, $BUSD, and $UST with other token run on Binance Smart Chain (BSC) to earn $CAKE. I choosed ITAM-BNB LP to farm there to earn $CAKE.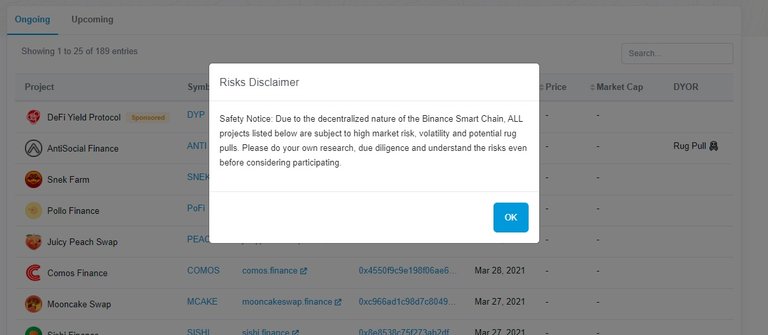 Indeed, there are so many ongoing projects farm on Binance Smart Chain but there are some of them you can trust to farm to harvest the token. Some of my friends (farmers) told me that some of trusted projects are Cubdefi from Leo Finance and PancakeSwap Finance. This is a recommendation for you according to my experience. If you go to BSC Yield Farm, you can read the warning about the projects you will choose to farm there. And you must get all information about the projects. Do Your Own Research (DYOR)my friends!
---
This is the era of DeFi (Decentralized Finance)
I suggest you to farm on a trusted project such as Cubdefi and PancakeSwap Finance.
---
Posted Using LeoFinance Beta
---
---