Thank You Very Much @dhenz or @theycallmedan for your 777 HP

Today I would like to express my positive emotion because of something important happened in my life during here; on Hive Blockchain. I am very happy looking at my wallet on Peakd. Why am I very happy? I am very happy because of a smart and humble man on this amazing Blockchain delegated 777 Hive Power (HP) for me. Then my mind was working hard to think why I received the delegation of Hive Power (HP) from @theycallmedan.
You know, until now I still don't get the best answer exactly for the questions of my friends of Indonesian Hive Community yet. But Indeed, during 3 months I am one of an active Hiver that promoted $HIVE and Hive Blockchain on Twitter. And, I am an active contributor for @ecency application by translating new strings of English into Indonesia every week. I did it because I have been motivated by Nathan Mars. He never stop promoting $HIVE and Hive Blockchain every second of his life on Twitter. And I used retweet his tweep about $250,000 Hive Power Delegation give away fro users. I think it probably the reason why I received the delegation.
I always believe in all the positive way we did must be a good result that should impact to our life. I shared positive things on Hive Blockchain in my social media accounts such as Facebook, Twitter, Torum. I also often talked to most of crytocurrency traders and enthusiasts about the progress of $HIVE. Sometimes I suggested them to buy $HIVE on our local exchange, @indodaxofficial. I am happy to promote $HIVE and Hive Blockchain because I know this blockchain is one of the best social blogging platform that rewarded users in $HIVE.
One of the easiest way to know who delegated HP for me is by signing on Peakd. Then I looked at my wallet and I clicked on Hive Power I received. Suddenly appears an username @dhenz. I visited the profile of @dhenz then I know he is @theycallmedan. Wow!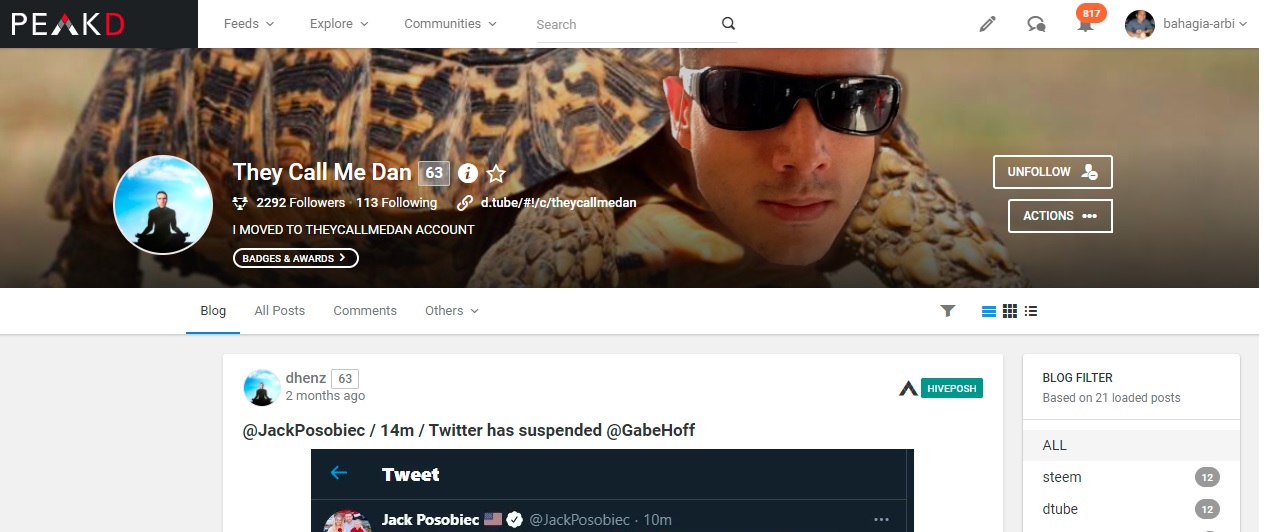 Thank you very much @theycallmedan. This Hive Power is really important and useful for me. They must be my motivation to be a good content creator on Hive Blockchain. And, I won't make you being disappointed because I promise you to use this Hive Power properly. I hope I can help Indonesian Hive Community on this promising and prospective social blogging platform.
Warmest regards from Indonesia.
Posted Using LeoFinance Beta
---
---