$JASMY in my eyes today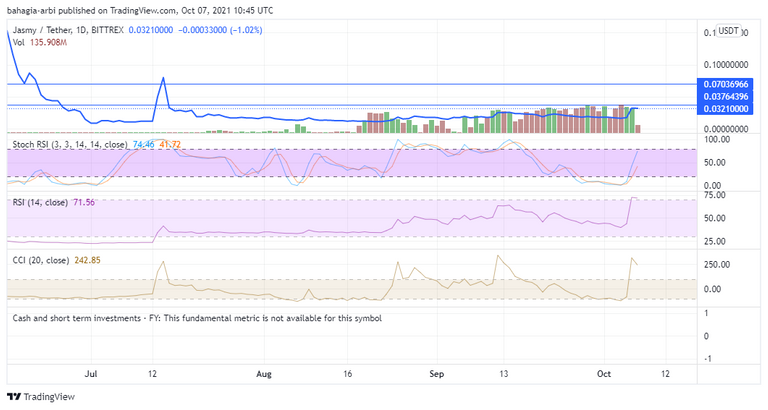 Jasmy is from Japan. I got it on July 2021 at a forum of gate.io. I told my friends @razack-pulo, @dodybireuen, and @apayeuk about $JASMY. I suggested them to start holding this token and they got it!
Today I looked at my trading view and I drawed a chart using some indicators I love such Bjorgum RSI, Bollinger bands strategy directed, Fixed Ranged, RSI Strategy, Session Volume, Session Volume HD, and Vissible Range. And the result is $JASMY must be higher and higher then.
The price of $JASMY when I created this post is $0.03156 in Coinmarket and I am sure the price will be $0.07036 in a week. Indeed, $JASMY reached its all time high (ATH) $4.79in February 16, 2021.
Anyway, let's hold Jasmycoin right now! Be happy!
---
---