Booked some profits on DEC
The price of DEC has reduced lately but I realized that even in this bear market, the price of DEC is more than the soft peg value of 1$ per 1000 tokens. I wanted to make use of this opportunity and sell some DEC. I receive close to 60k DEC every month for renting my cards as rental income. Sometimes it is 50k and sometimes it is 60k. So far I kept it only in as a balance on Hive Engine targetting more SPS rewards. But now I thought I should be booking some profits from it.
By selling DEC I was supposed to get only 100$ but just because the price of Hive is below 50 cents right now, I got over 200 Hive for selling my DEC. If in case the price of Hive pumps back to 1$, I would enjoy double the benefits and double the value. It is not like I don't want to hold DEC but I was thinking it would be a good choice to book some profits whenever I can. Another reason would be to try and get some SPS with the DEC I receive than focusing on holding just DEC alone. There is a high chance that SPS can pump high when the validator nodes are available. Already the price is somewhat good I would say. People are trying to purchase and accumulate how much ever they can afford.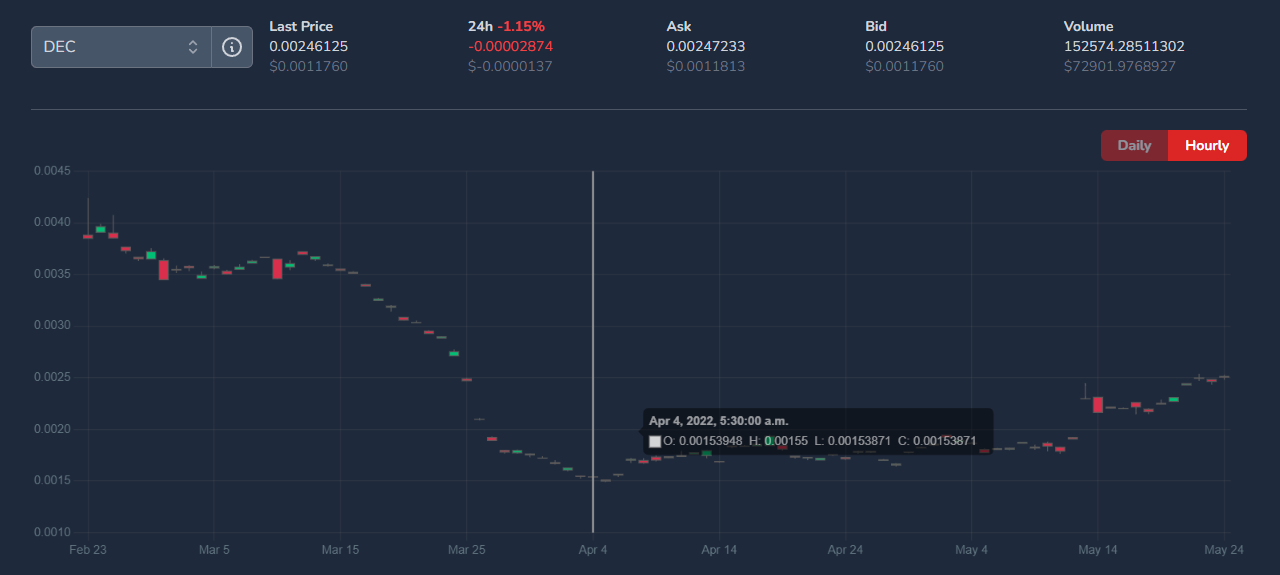 I have a total of 300k more DEC tokens with me right now. Sometimes I think it would be better to keep them inside diesel pools but then I think it is okay to keep them as it is as a balance probably. I already have a decent amount of DEC in my Diesal pool. It has been there for a while now if I'm not wrong. I have to be good at managing the cards I have set for rental in the market. This is something that I have been thinking about for a while now. Most of the time I miss updating the price of the cards and end up earning a low rental income. Even though the rental markets are amazing, it is amazing only if we make proper use of them.
There is a high possibility that the price of DEC can go down after another 60 days when the airdrop is over. People may not be motivated to hold their tokens tight because there will be no rewards for holding them. But it is already too soon to see the price of DEC reaching around its soft pegged value.
---
If you like what I'm doing on Hive, you can vote me as a witness with the links below.

Vote @balaz as a Hive Witness
Vote @kanibot as a Hive Engine Witness
---
---
Posted Using LeoFinance Beta
---
---