Hive Engine now has a new and fresh User Interface
Most of the Hive Engine users are very much fond of the Hive Engine user interface. Even though Tribaldex was created, we were all very comfortable with Hive Engine. The main reason was that it gives all our wallet information in just one place. Sometimes we don't even have to log in to check the data and all the options were possible. It also gave additional information on the asset value, overall account value, etc. That's one of the biggest reasons why we stick to Hive Engine instead of Tribaldex even though Tribaldex offers so many other features.
Yesterday there was an announcement from Reazuliqbal on Hive Engine discord saying that they have deployed the new version of the Hive Engine user interface. I was very curious and wanted to check it out immediately. At first glance, I liked it very much and it also has both light as well as dark themes. I would like to discuss some of the pros and cons of the site. Mostly there are only pros and cons that are very minimal but I would like to go through them one by one.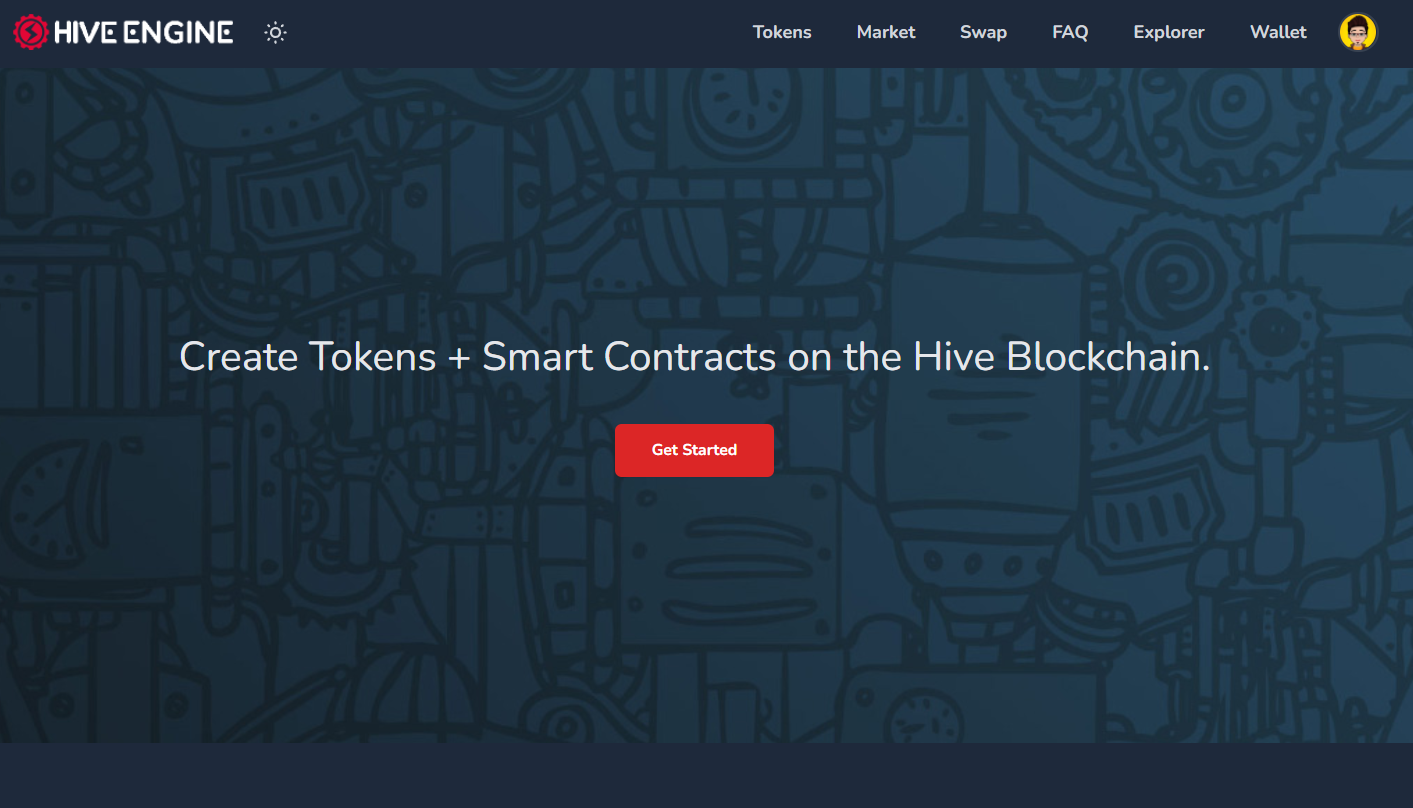 Pros
The first biggest thing that I would say is the speed. The website loading speed has greatly improved and it is a lot better than the previous interface.
The website looks a little fresher and themed with a good modern look and feel.
Some of the old and outdated information on the site have been corrected and it looks pretty neat now.
The wallet page now has lots of improvements and it also shows the value based on the token staked and delegated.
The wallet page also now displays more data than the previous interface.
The information about a token is also good now.
I'm not sure if the FAQ page was already available but now it looks very good and with lots of information for a new user.
Cons
I don't have big problems with the site and it already looks pretty neat and @reazuliqbal has done a great job in designing it with proper aesthetics. There are a few misses here and there that I would like to highlight.
I noticed that the candlestick layout was a little dull compared to the previous candlestick layout we had for the charts on the market page. It looks better in the light theme but not very great in the dark theme.
Earlier we used to have a unique link for the wallet page where we were able to see any account's wallet information. In the new URL, it is still doable but not through the URL directly. The value can be updated in the Local storage of the browser and the page can be refreshed to impersonate any user account. This is okay for me but not a comfortable solution for non-technical users.
Earlier there was an option to view all the tokens inside the wallet on one single page but now there is pagination available. This is not a problem for me but in fact, this is how it should be. But I think it will take some time for people to get used to this. Maybe an option to change the number of items per page would be good to have.
I don't have any more feedback on the website and to me, it is a great effort and the output is very well. Good work again by Reazuliqbal. In one of the chat messages, he mentioned that the smart contract functionalities would still be there only on Tribaldex and this site will be a basic interface for the wallet. I would also like to see it that way. Hive Engine should be a simple user interface for token activities.
---
If you like what I'm doing on Hive, you can vote me as a witness with the links below.

Vote @balaz as a Hive Witness
Vote @kanibot as a Hive Engine Witness
---
---
Posted Using LeoFinance Beta
---
---