Keep growing your Hive and HBD
We regularly have conversations on Neoxian City matrix chat on this topic. I keep saying people to focus on growing Hive more than the second layer token. I would like to elaborate a little on the same. I'm not against the second-layer tokens but I would like to leave it as a caution note that it is always good to keep enough first-layer tokens like HBD and Hive. I would say Hive and HBD have a very big market and it also has multiple exchange listings. It is very unlikely that HBD and Hive can fail us comparatively. I understand the price and value of the tokens react to the market value but they are pretty decent when it comes to sustenance. The second-layer tokens are not like that. We have to be very careful with them.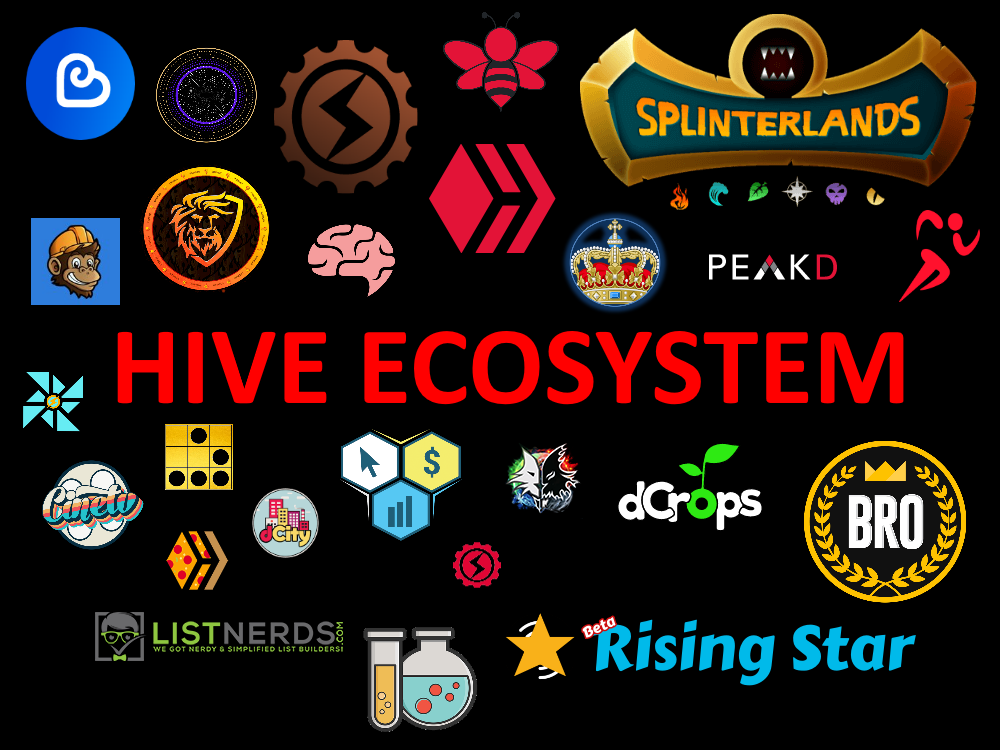 My first layer choices
I would recommend having the funds in HBD savings. This is always my first choice. The reason is that it gives a good 20% APR for our holdings. The second obvious choice would be to keep having Hive power. The main reason for this is because Hive power is very important not only for RC that we are using from the chain but also for a good level of reputation among others. I personally think that if we have enough Hive power, people have a good feeling that we are staying invested in the chain and we do believe Hive blockchain. Even though the interest rate is not as good as HBD, Hive also gives a decent APR of about 11 to 12% which is the sum of curation rewards as well as the yearly Hive power growth.
Be careful with second-layer tokens
Not just Hive Engine tokens but I would say we have to be very careful with any type of second-layer tokens. Most of the time the price of the second layer token is dependent on the price of Hive. If the whole market goes down, Hive also goes down and the value of Hive Engine tokens also goes down. We also have to be very careful about where we are investing. There are so many Ponzi schemes and risky tokens available on Hive Engine. There are also solid projects as well. I will leave the choice to you to pick wise projects but I personally would recommend building enough Hive and HBD before we jump to any second layer token.
Sometimes some projects promise 200% APR or even 1000% APR, we have to be very careful in analyzing where they are getting the funding from. If they are dependent on new investors to pay the old investors, then it is Ponzi. If they are selling some NFTs and digital stuff that can increase in value then it is a better one. If they are selling tokens or NFTs that has a real use case in a game or some other utility, then it can be the best investment. Be very careful when someone is shilling their project saying they can do wonders and they can grow 5 extra hands on them if they get more funding. Read the whitepaper and get the project to your head and then make a wise decision.
---
If you like what I'm doing on Hive, you can vote me as a witness with the links below.

Vote @balaz as a Hive Witness
Vote @kanibot as a Hive Engine Witness
---
---
Posted Using LeoFinance Beta
---
---