Made a decent profit from WAX yesterday because of Binance listing
WAX is one of the most underrated blockchains but it is also one of the highly used blockchains in the crypto world. Especially when the NFT craze started, people wanted to create their own NFTs and sell them for a good price. WAX was the perfect choice for them and many gaming folks also created their projects with the support of WAX blockchain.
We have also been using WAX blockchain to mint some NFTs for the game Muterra. There will also soon be a sale on WAX blockchain for the Maldives pack which was sold with a 50 percent discount on Hive. I think WAX has great potential and is still undervalued. But now you might wonder why I was selling WAX in spite of knowing that it has great potential. The reason was that I wanted to make some quick profit from trading. It was not my investment but just a small trade that I wanted to do.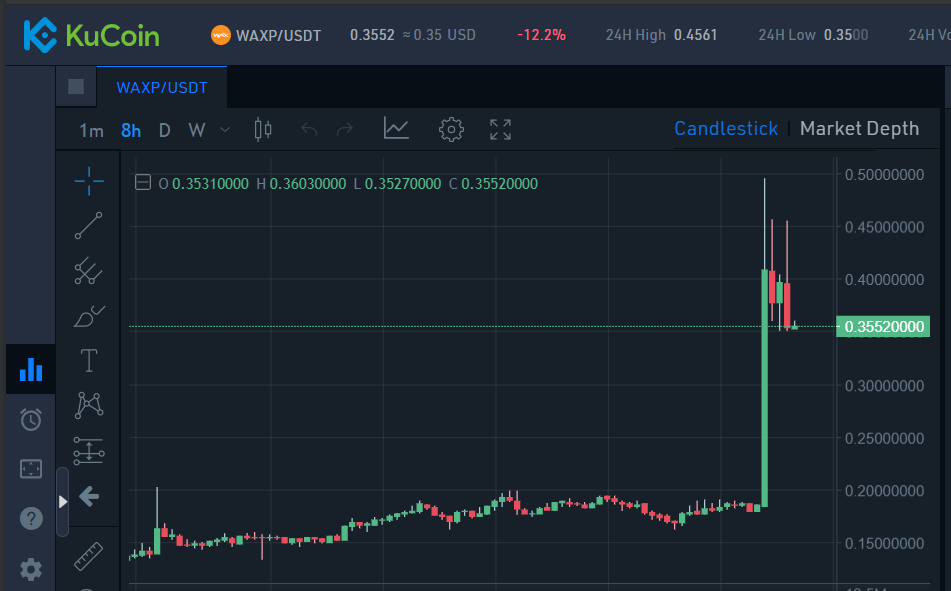 I bought a small amount of wax when the price was around 15 cents. I wanted to do that to move funds into my WAX wallet to handle the CPU issue. I made this purchase on KuCoin and when I tried to withdraw it to my wallet, that is when I found out that the withdrawal fee was insane. KuCoin was charging around 30 WAX per transaction which was huge. I then stopped the idea and found other sources to get WAX to my wallet.
But the WAX that I bought was still staying idle on my account. Yesterday when the Binance listing happened, there was a huge pump in the price of WAX. I wanted to get rid of those WAX from KuCoin and sold them for 42 cents. It is definitely great news for the WAX blockchain lovers that a binance listing can bring lots of opportunities. That is also one of the reasons why the price of the coin also pumped that much. I do want to stay long-term but I didn't want to lose this opportunity and that's why sold the WAX for 42 cents.
Today when I checked Binance, I'm able to see that the price of WAXP is at 35 cents which is still a pretty good price to purchase for the long term. But I'm really glad that I made a good profit from this deal. If ever the price goes back to 15 cents again, I will try and purchase WAX back. I don't mind staying invested for the long term seeing the potential of this blockchain.
---
---
Posted Using LeoFinance Beta
---
---