My Hive Goals - Weekly progress report
It was a good week again. The price of Hive is good. Last week the price of Hive went down to 50 cents and now it has recovered back to 56 cents. I did get a chance to swap my HBD to Hive initially and then swap Hive back to HBD again. There was a small profit because of this swap. I hope this opportunity happens frequently so that I can try the same next time too.
50k Hive power
This is my first goal here. I do have some Hive as SWAP.HIVE and I were thinking of converting it to Hive and powering it up. But later I thought maybe I will save it up for now and invest in something else. I guess I think I have enough funds right now to bring my total Hive power close to 50k if things are not working out towards the end of the year. But there are still a few more months and anything can happen in those months. I will continue to post and grab some author rewards as well.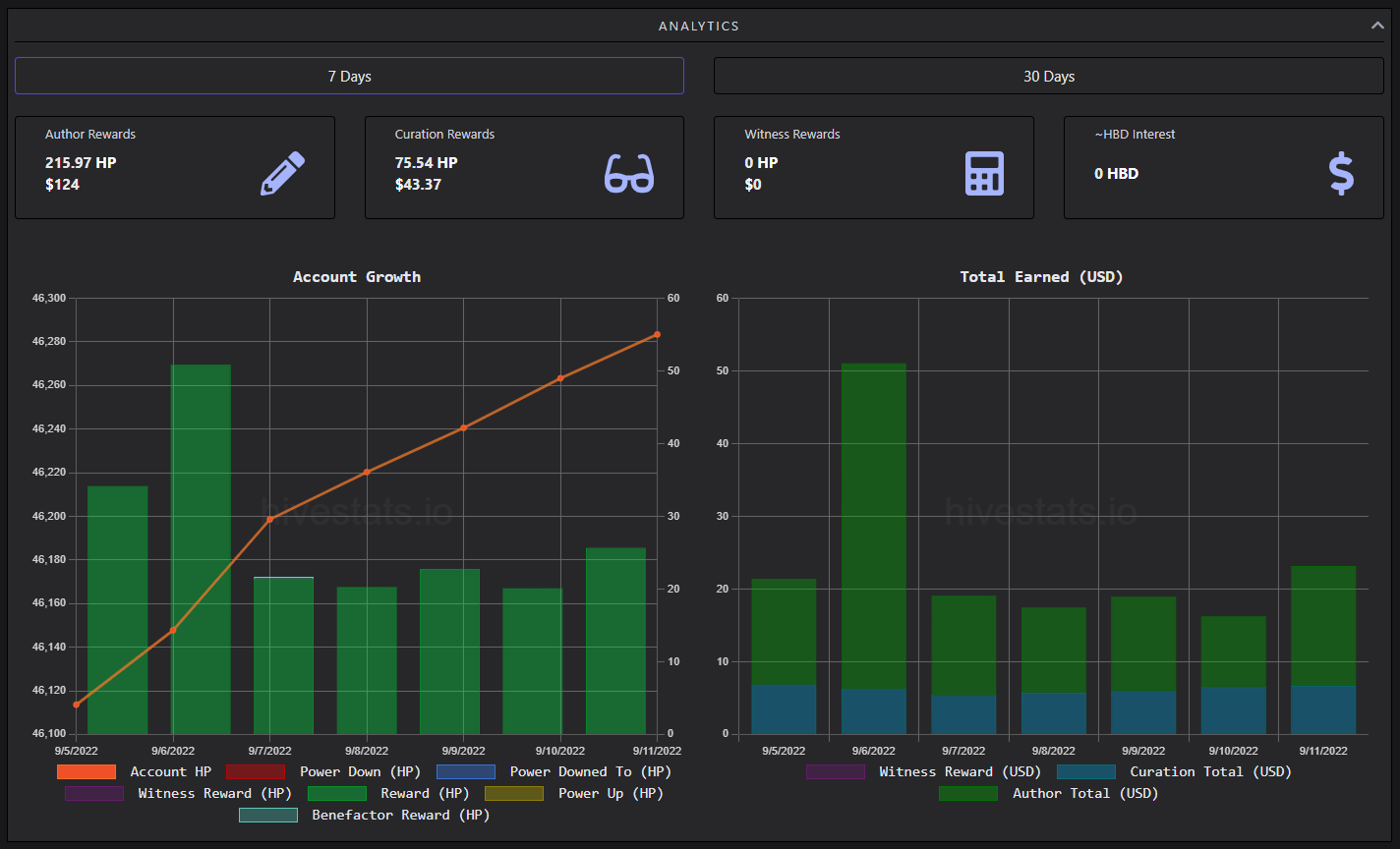 Because of the price of Hive the rewards from posting and curation were also pretty decent. Both put together I got around 150$ worth of Hive which is definitely decent for a week. This week also I have some articles waiting to give me some decent rewards.
In addition to the rewards I earn on my main account, I'm also thinking of powering down the funds from my other account @balaz, and powering it up on the main account just to bring it to 50k Hive power. Again this is also something I can do towards the end of the year. Maybe it is not very urgent right now to rush on these things.
100k SPS
This goal can start getting tough this month I believe. The reason is that the price of SPS has started pumping because of the new features Splinterlands is going to be releasing. I'm still going on with this goal. Maybe if I complete my goal to reach 50k Hive power soon, I will start focusing on getting 100k SPS next. Planning for both at the same time may not be a great idea I guess.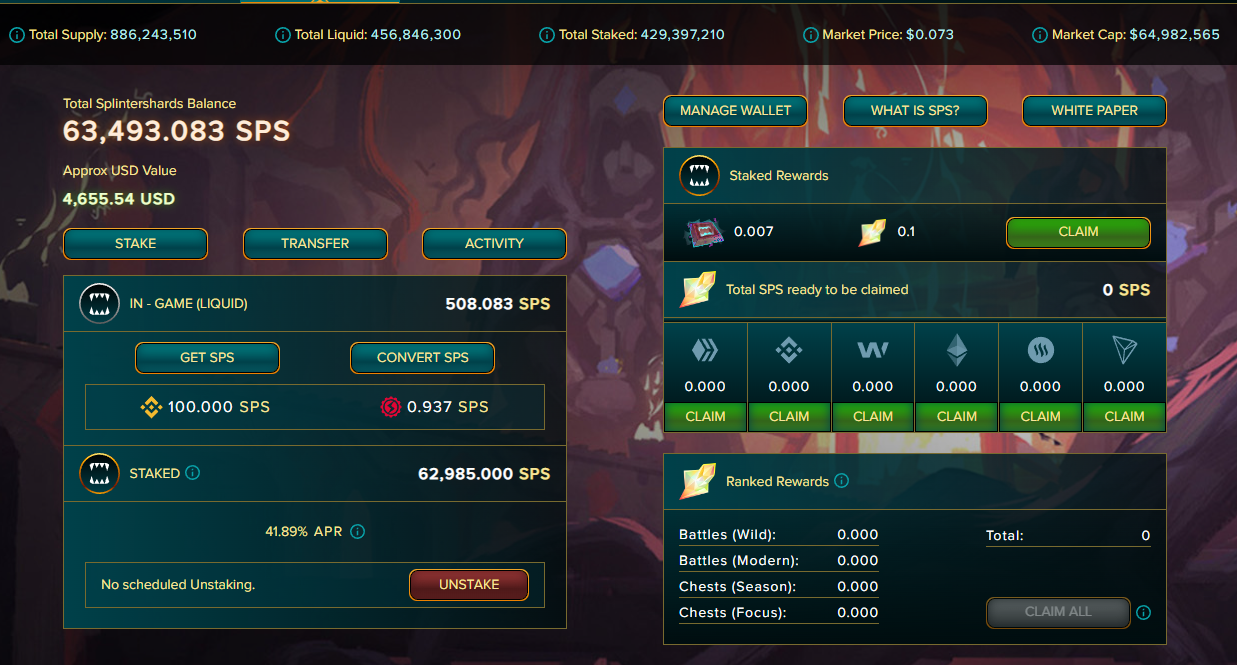 This week again it was close to 500 SPS in total. I got around 20 Vouchers and I converted them to SPS. I initially thought the rewards would be better because the price of Vouchers has pumped but later I realized that the price of SPS has also increased so the number of SPS I would be getting will be the same. I'm still not sure when I will be making that huge purchase to bring my total SPS to 100k. Buying now can be a good opportunity but even if I buy, I don't think I would be keeping it at stake. I might keep it liquid looking for an opportunity to trade. Let's see how it goes.
10k STEM power
This goal is also slowing down. As I said last week I was unable to contribute much to this community. Every time I think of writing something for STEM, it involves some effort to choose a good topic. So, I find it hard to make my contributions frequent to the STEMGeeks community. Hopefully, I will start writing more STEM articles soon. My goal is still on and I hope I will soon start accumulating more STEM tokens.
---
If you like what I'm doing on Hive, you can vote me as a witness with the links below.

Vote @balaz as a Hive Witness
Vote @kanibot as a Hive Engine Witness
---
---
Posted Using LeoFinance Beta
---
---