Rising Star - Why is reinvesting important to grow?
Any NFT games we play in the blockchain world will expect some amount of investment from us. It will either be our time or money. The good thing about Blockchain games is that we can earn cryptocurrencies from other platforms or through other means and use them to invest in the game. There are also people who bring money from the FIAT world into the crypto world and invest that money. That is also quite common. Forget blockchain game, it happens in other games as well.
When it comes to blockchain games, investing back into the game is very important. The main reason is that the stronger account we have in the game, the rewards will also be better. Rising Star is a micro-tasking game. But if we have a strong profile, we will be able to reap better rewards for the time we spend in the game. Booking profits is important but in order to grow in the game, re-investing is even more important.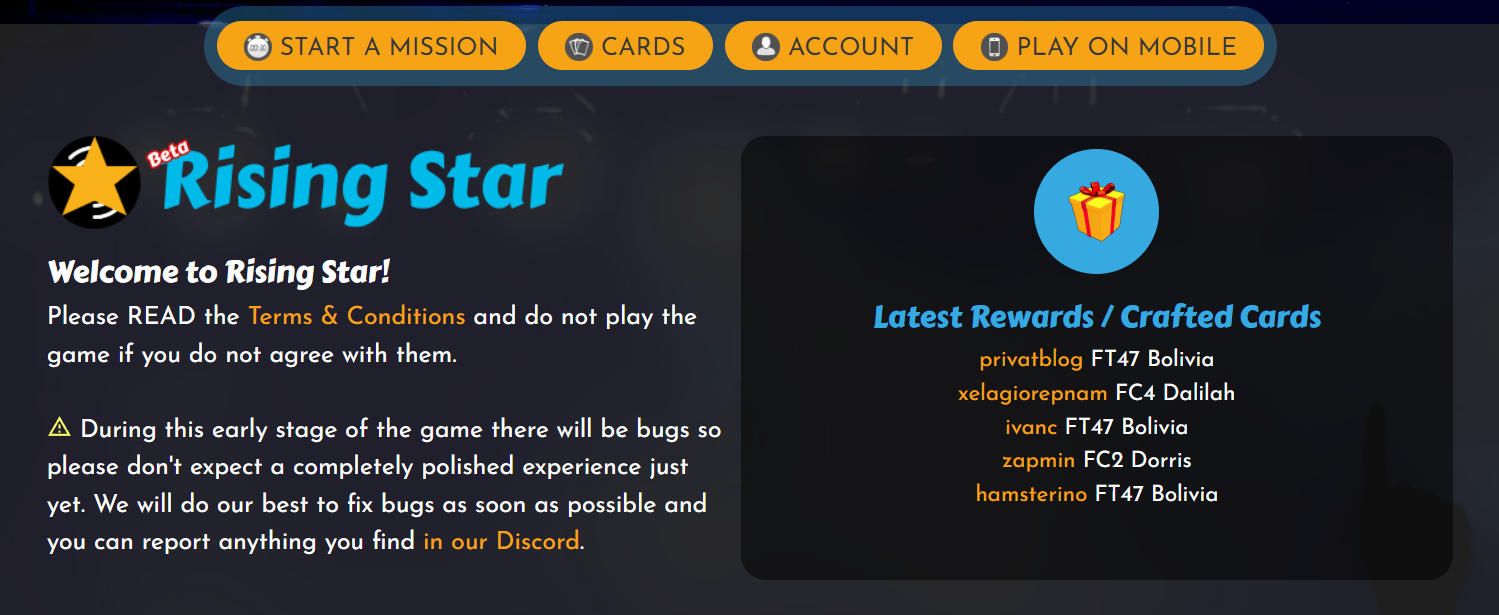 It all depends on how many fans someone is having. If we have more fans and no skills, then again it is not good to earn. The skills and fans should always be in balance and that's how we can keep growing in the game. The game mechanics work perfectly well making it easier to grow up the ladder if we maintain the ego bar very well. After a point of time, leveling up becomes a bit slow. We have no other option than to play the game regularly to level up. The cards we purchase from the market or through packs will only aid us to have a good profile, but in order to level up, we have to keep playing and increase the XP gain. Some missions, in particular, give better XP and we can choose them if we want to grow faster.
We have to choose based on our needs. Sometimes we might need XP to level up faster and sometimes we might need the skill to bring down the ego and only otherwise we can focus on starbits rewards. The game mechanics are perfectly set to balance all these things. There is also a ranking board or leader board in the game. We can keep farming rewards from the game with the assets we have in the game. But gradually our ranking will go down. There are many other players who are competitive and they want to stay on top of the leaderboard. If we keep reinvesting, it will make a lot more sense to climb up the ladder. That's another reason why we should reinvest in the game.
If you hear about the game for the first time and would like to start playing the game, you can use my referral link. The game also has a decent FAQ page that would guide you through the game and all the basics you need to get started.
https://www.risingstargame.com?referrer=bala41288
---
If you like what I'm doing on Hive, you can vote me as a witness with the links below.

Vote @balaz as a Hive Witness
Vote @kanibot as a Hive Engine Witness
---
---
Posted Using LeoFinance Beta
---
---