Splinterlands - Generating passive income from the game
Splinterlands is one of the best games in the Crypto world that has given enough profits to its players. In the last few years the game has evolved so much and today it is one of the top 10 played games in the crypto world. Another proud moment is that it is on Hive blockchain or at least signs transactions through Hive blockchain.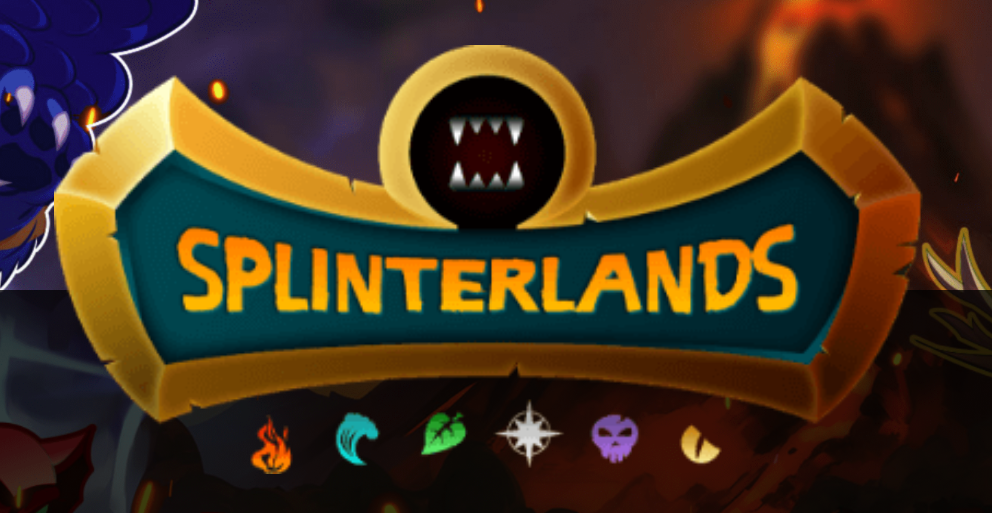 There are multiple opportunities on Splinterlands to generate passive income. The first thing being the DEC rewards we get from the game and the recent passive income is the SPS rewards airdropped to the users based on the assets. Let's talk more in detail about the different passive income opportunities that Splinterlands can give us.
DEC rewards
DEC is not fully a passive income but if we consider rental market DEC income, we can say that it is also a passive income because we don't have much to do other than listing the card in the market and wait for people to rent our cards. In order to maximize our income, we can probably adjust the price for which we are listing the cards for rent. Otherwise, rental income can be considered a good passive income source for any investor.
SPT curation rewards
These are not for everyone but for those who have a good SPT stake. SPT is a token given to the bloggers. There is a separate tokenomics for SPT tokens and people can earn SPT by posting content on splintertalk.io or by curating other content on splintertalk.io. Those who have a good stake in SPT will be able to earn a better reward.
Now comes the interesting part as to how it is a passive income. The active SPT income is something that comes from blogging. But the passive income happens from curation. There are automation tools available on Hive which we can use to curate some good authors by automating our votes. There are also accounts that do manual curation, we can also follow those accounts. By doing this the SPT curation rewards will keep coming our way as a passive income.
SPS
Though this is something recent on Splinterlands, I guess it is worth being on top because this is the best thing that happened on Splinterlands. Only after Splintershards was introduced, this game saw a huge increase in the number of players and a drastic increase in the rewards the existing players got. The card values of the existing cards were also amazing after SPS was introduced.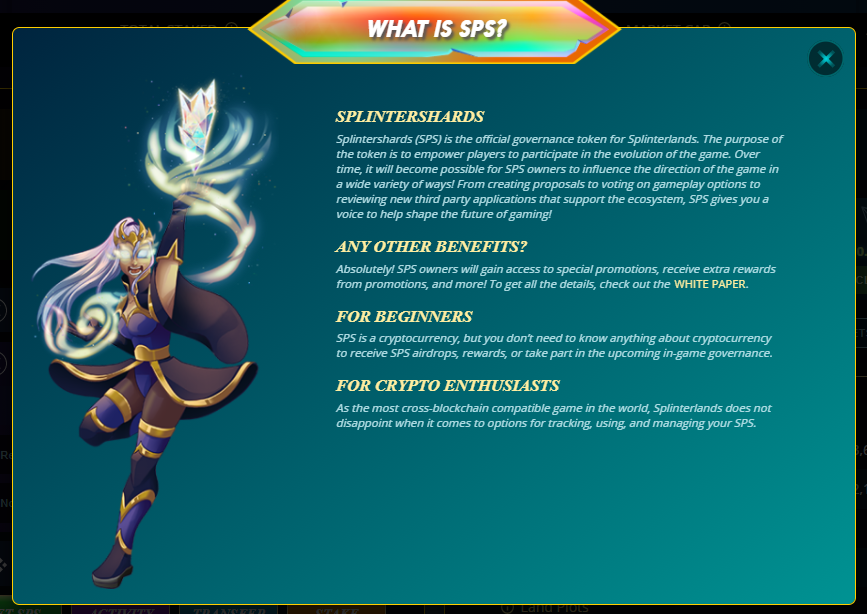 People who have invested in this game and those who have a good collection of cards with them get SPS every single day that can be considered as a good source of passive income. I get around 150 SPS per day from the game which is close to 40$ per day. I still remember the early days when the price of SPS was high and it was close to 100$ per day. I don't think anyone would have imagined getting around 100$ per day as passive income from a game for just staying invested or for playing the game.
Referral rewards
This is also some kind of passive income. If we are socially very strong, we can introduce many new players to Splinterlands and make them purchase packs and other game assets. For each purchase that our referral is doing, we get credits. The more players we introduce, the more passive income we can get from the game, and that income can be reinvested in the game for other rewards.
---
---
Posted Using LeoFinance Beta
---
---