Splinterlands - SPS got listed on Huobi today and my thoughts on SPS
Splinterlands is one of the best games on Hive and it is also very popular in the crypto world. About a year back they introduced a token called SPS and told us that it is going to have many use cases. One of the biggest use cases would be that people will be able to trade, buy or sell assets with the help of SPS. Now that the airdrop is over, I think they have been finding ways to bring some value to SPS.
It is good to see SPS getting listed on the Huobi Global exchange. I was expecting a listing on some other popular exchange like Binance but it is also good to see it getting listed on other exchanges as well. Huobi is also a good one and might have a good impact on the price and liquidity of the token. This is a great move and this can bring more fortune for the token and make people trade their SPS in one more place. This is also another place where the liquidity can spread out making it easily tradable.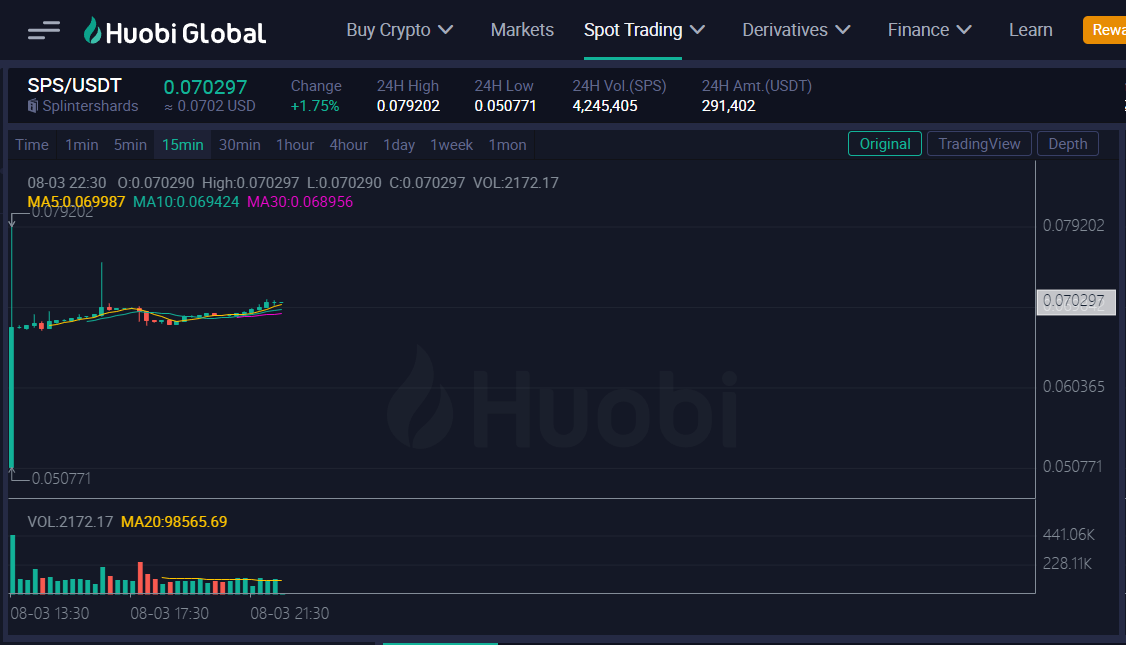 This SPS listing also brings other advantages for Hive users. If people want to trade Hive, there is now another option apart from trading Hive or HBD directly. They can now convert Hive to SPS on Hive Engine and take it to Houbi exchange and trade it there. This is one way to quickly convert the SPS to USDT or Hive to USDT. Considering the recent announcement by splinterlands saying that the rewards will be in the form of SPS tokens going forward, I think there is a high chance that the price of SPS can improve further if they bring more use cases for the token along with the supply. They recently stopped the supply that was through the airdrop and now soon they will start another supply in the form of game rewards.
I was expecting the price of SPS to go up after the airdrop was over because the daily supply would reduce and that's good for the tokenomics. At the same time, when they announced that SPS rewards will happen for the players instead of DEC rewards soon, I was a bit skeptical to understand if the price of SPS would go up or not. I think only time can answer this question.
I remember buying SPS when the price was around 1$. During those days the price of Hive was also high and the supply of SPS was very low. I spent about 2000 dollars to just purchase 2000 SPS. Today if I had that 2000 dollars with me, I would have been able to purchase a shit load of SPS. But yeah not big regrets. I still hope the price of SPS would improve and go over 1 dollar per SPS. If not in the near future in a year's time probably. Until then I'm going to stay staked and just enjoy the APR I get as a staking reward. As long as the price of SPS is good the APR is also nice.
---
If you like what I'm doing on Hive, you can vote me as a witness with the links below.

Vote @balaz as a Hive Witness
Vote @kanibot as a Hive Engine Witness
---
---
Posted Using LeoFinance Beta
---
---