Beethoven is not dead, he is a millionaire instead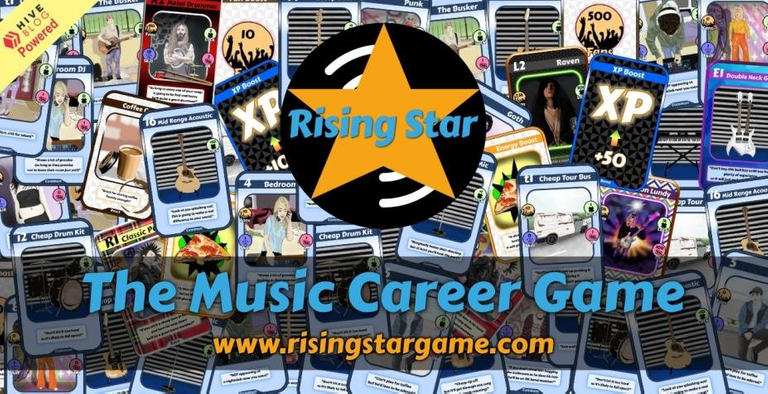 Hello fellow musicians, promoters and fans,
for a long time, you haven't heard of beethoven and his progress on this journey. His manager - me, was very busy with his 2nd job aka RL job, but continued to pull the strings in the music buiz.
Besides a few packs bought, my favorite card was added very recently. I scratched every oneup coin together that I had and BAM, here it is: Ready Player One indeed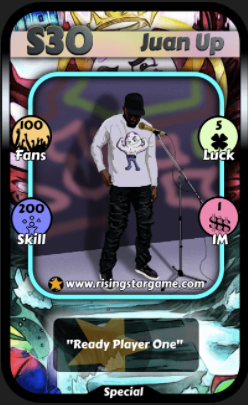 My main goal since day one, was becoming a millionaire, because the daily mission seemed to be a big gaining advantage. Just the amount of Starbits - 1.000.000 - is nothing easily achieved. The first step was to get to level 50 and to see on the way, how I will collect the SB in the meanwhile.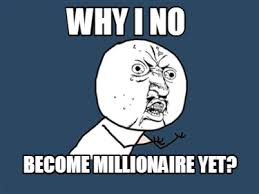 So yesterday I hit the level 50 milestone and here is my update: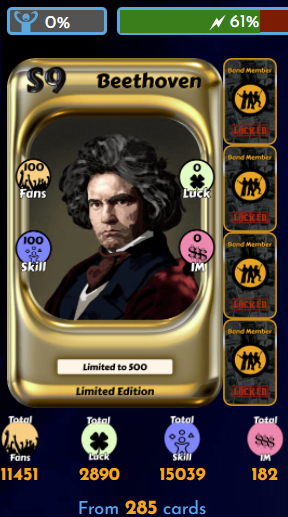 Originally, I thought I would save up all my SB to get the 1M, but the income is so slowly growing. 1M would take more than a year. I was thinking about putting in some DEC from splinterlands, but the launch of Chaos Legion left me dry on that front. So to be quite frankly, I just decided to whale in.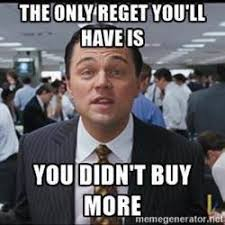 1% daily ROI on the investment is nothing to laugh at and it keeps my account in the HIVE ecosystem growing at a nice pace. So longterm, this might be a good move forward. I really believe in HIVE and everything within will rise over the next years. So here it it, 351 issued as of this day:
There is still so much more to learn for me about Starpro, festivals, record staking and so on and so forth. My RL job will be not as much demanding after january as it is now and I plan on diving deeper into the HIVE, rising star and splinterlands. I hope you can get on this journey with me, not only as a supporter, but just overall this community is really amazing and I want to be play a part in it, more than I currently can do. If you have read through all of this, thank you for your time and attention. Leave a comment about your goals, struggles or suggestions around risingstar or just any topic that came to your mind. I'm happy for any feedback. I'm also thinking about doing some giveaway in the future as I think sharing helps to create awareness and also helps out fresh started players on their journey to rock the world :) Until next time! I wish you the best of the best and the happiest of the happiest.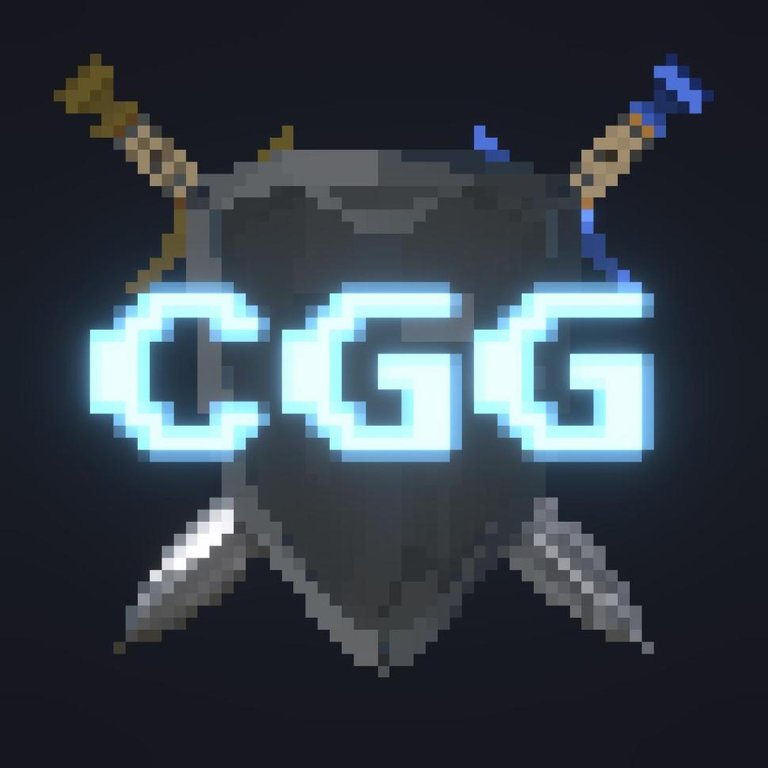 Are you looking to hang out with other Crypto-Gamers? Join us over at the The Crypto-Gaming Guild discord. We are looking for game captains and folks who can help organize. If you are interested, please step up!
The games we are currently focusing on are:
Rising Star
Splinterlands
RollerCoin
dCrops
UpLand
Neon District
Alien Worlds
Lost Relics
eXode
---
---