Bank of England BOE: the First Domino to Fall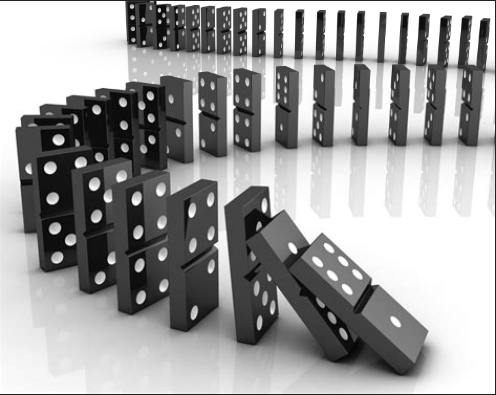 The Bank Of England Capitulates! Re-Starts Quantitative Easing.
Really, it was just another bailout..
"the BOE became the first bank to capitulate on its plans to proceed with QT on Wednesday when the central bank restarted QE in a "temporary and targeted" bond buying operation - which will be as "temporary" as "temporary" inflation was - warning of a "material risk to UK financial stability" if the turmoil in the UK government bond market were to continue. It also raised the prospect of a "tightening of financing conditions and a reduction of the flow of credit to the real economy", but what it really meant is that QT is over before it even started, and QE is back."
https://www.zerohedge.com/markets/bank-england-capitulates-restarts-qe-due-significant-dysfunction-bond-market-material-risk
So it's not the FED THIS TIME around.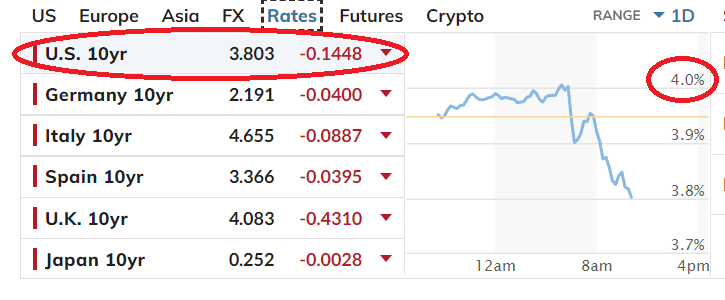 Thank goodness! Someone starting the printing press to give some relief to the fake markets all around. It's just a matter of time before other central banks will intervene and continue the money printing. There's nothing else to do when you have a boot on your airpipe. You need another gasp of 'air' to keep yourself conscious.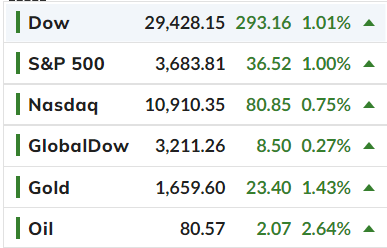 This will continue until the final domino falls. It's just going to be a slow slow grind until it grinds to a halt and it doesn't work anymore. So it's just another green day that has been virtually brought upon the world. We all know it's temporary until they just destroy asset prices, but without creating tons of fake moolar before hand. Imagine how much you can buy when it all collapses and you print at will.
---
---