Business Evaluation:: Let's check out for new stocks at spar market
Spar market environment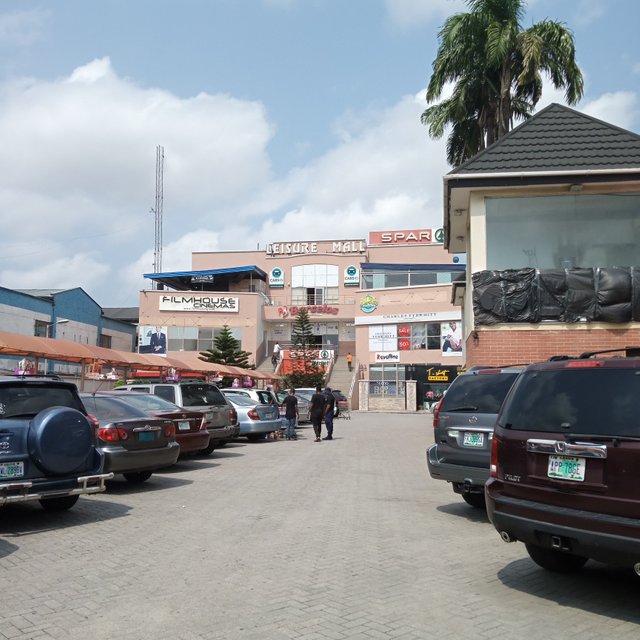 Introduction
Spar Is a very big market with variety of goods and I often visit there to buy some necessary things that can not be found in a normal store.
Spar frequently restocks goods because of the higher demand for goods both food products and home appliances.
Let's take a look at some new arrivals
Hair products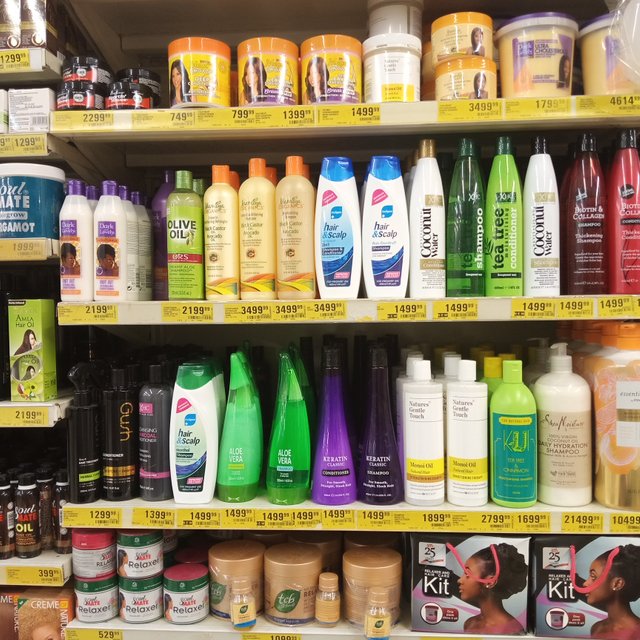 This are lovely hair products, the last time I visited spar I couldn't find this effective hair products especially mega growth leaving conditioner, this is a very good product I often use for my hair to soften and make my hair easier to comb.
| Lists of hair products | size | prices |
| --- | --- | --- |
| Mega growth leaving conditioner | 500g | 799 Naira |
| Mega growth leaving conditioner | 1000g | 1499 Naira |
| Dark and lovely leaving conditioner | ✓ | 2199 Naira |
| Coconut water | 1liter | 1499Naira |
| Aloe Vera shampoo | ✓ | 1499 Naira |
| 🫒 Olive ORS leaving conditioner | ✓ | 2199 Naira |
| Tea tree shampoo | ✓ | 1499 |
And many more nice hair products.
---
---
Original footwears and undies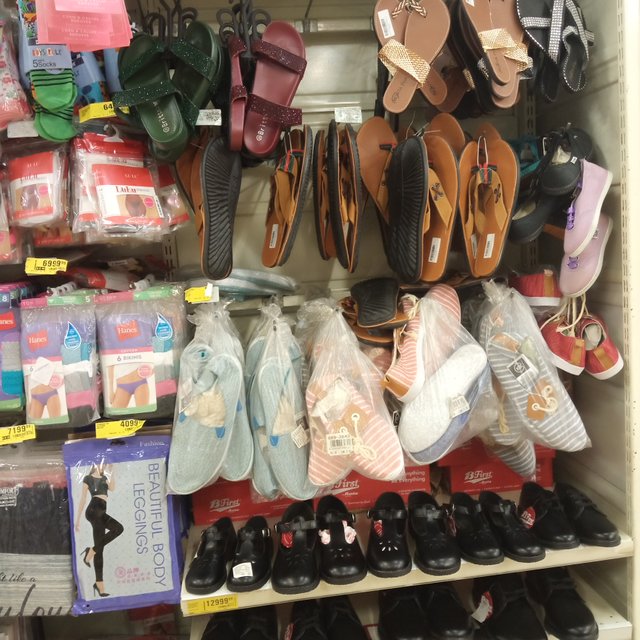 These foot wears are classic and unique and they very expensive because they are all foreign products, there price ranges from 10-15 thousand Naira for one, but you will enjoy them.
The undies they sell in spar market are also classic, one pant amounts to 6500 naira, so they are unique.
Unfortunately they are not for my class right now because I can't wear pants of 6500 naira.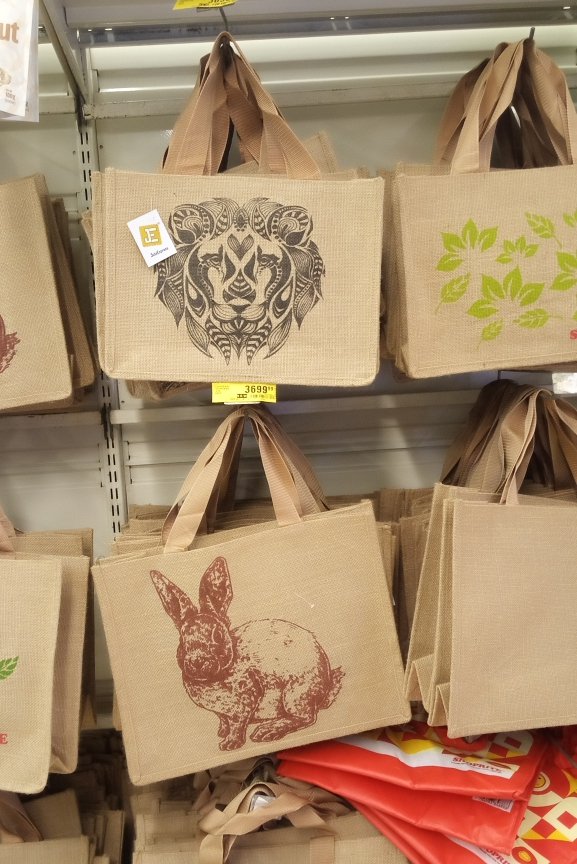 This bags are quite expensive, they are sold for 3699 naira for one and I don't really know what they are used for but I know they are bags.
---
---
Green Tea Section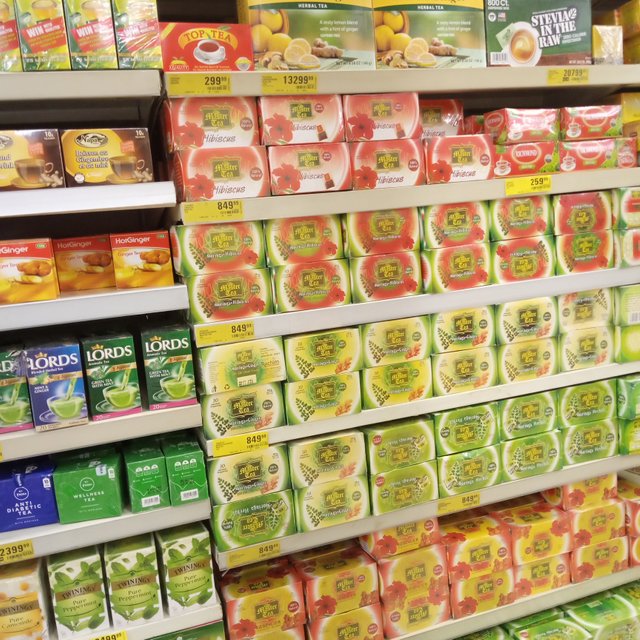 This is a new section of green tea in spar market, I love green tea because of its benefits, in my next post I will reveal to you all the benefits of taking green tea on a regular basis.
Some of these tea are quite expensive while some are affordable so it all depends on your choice and need
---
---
Attachment section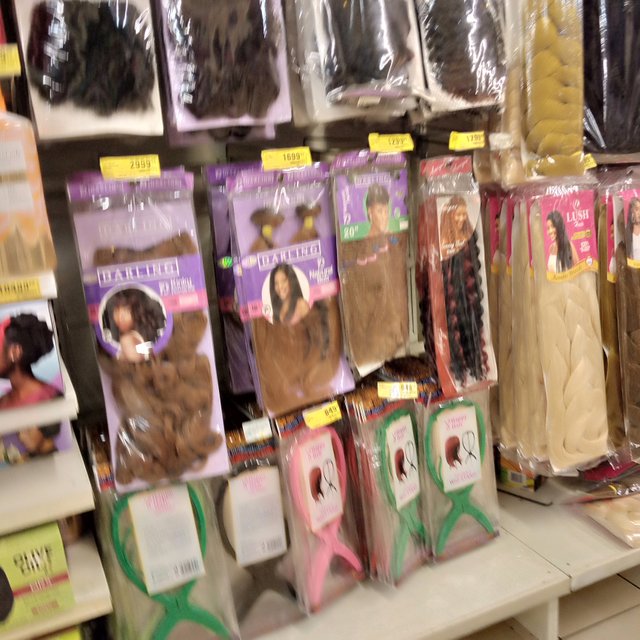 I never knew that spar market sells attachment and hair weavons, I was so surprised to see it today during my shopping, and am certain that people demanded for it, spar market is where most people have trust of getting original goods.
These weavon price ranges according to it's quality and sizes.
---
---
Nigerian rice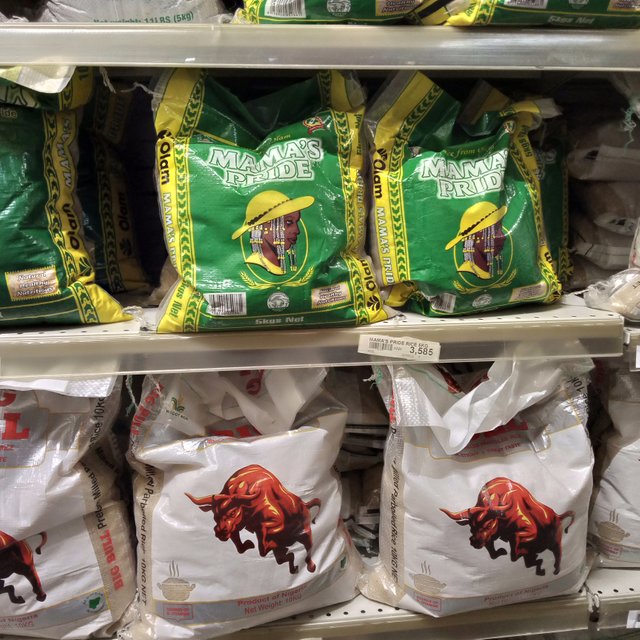 5kg of Nigerian rice amounts to 3489 naira and most Nigerian rice are very good and people like it.
---
---
Tecno Phones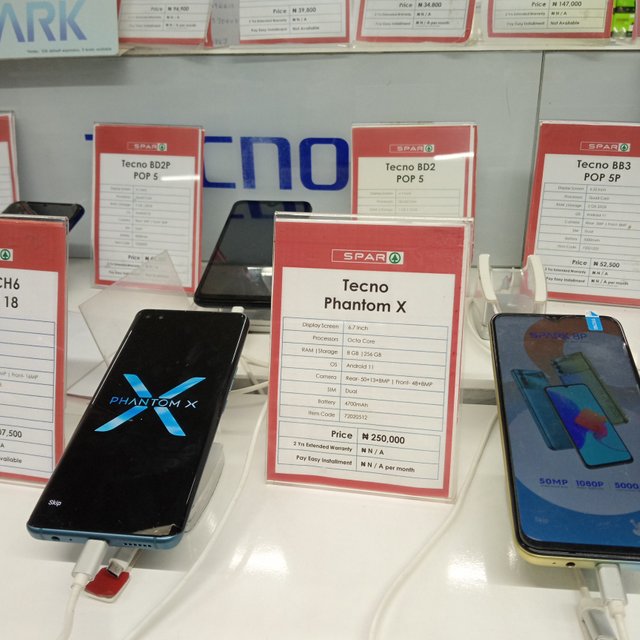 Spar market sells all kinds of Tecno Phones, and honestly am a fan of Tecno Phone and am thinking of getting the latest Tecno phantom x that is about 250 thousand Naira, oops 😬 that's much but I think I can do it,
Tecno phantom x is a 5G phone that is 8Gb and 256Gb and is android 11, it's battery is 4500mAH
I love that phone.
Spar market has some other Tecno Phones like spark 7p which is sold for 81,000 naira.
They also have tecno camons and pops of different levels with different prices and sizes.
---
---
At the pay point





After shopping I went to the pay point to check all the things I bought and I made my payment, that was how I ended my review.

Conclusion/ Rating

At the phone section





I will still chose Spar market over and over again, they try their possible best to meet up to the service of everyone that comes around.

Thier workers are so humble and always ready to take you around and get whatever you want.

When you talk of space, they are 100% good on that because they have enough space to help you feel comfortable during your shopping.

They are so free, so many shops in Lagos State will never allow you take pictures but spar market permits you to take as many pictures as you want.

I wish spar market gets to every state so that everyone will enjoy.
---
---