Hiveblog- Hivecamp Bodensee Die Fahrt und erster Abend // Hiveblog- Hivecamp Bodensee The journey and first evening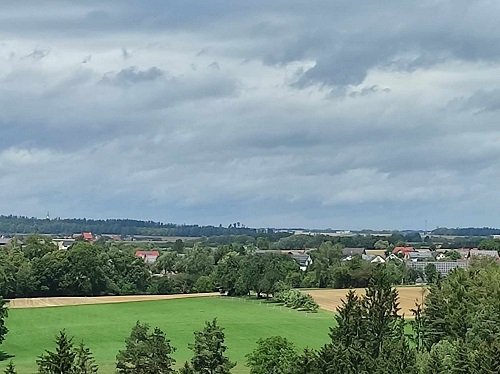 Hallo liebe Community,
Gestern habe ich mich auf den Weg zu Hive Camp am Bodensee gemacht, da das Camp schon recht lange angekündigt war konnte ich wie in meinem Vorbereitungsbericht schon beschrieben alles vorher in Ruhe packen so das ich auch nichts vergesse.
Geplant war das ich Mittwochs morgen sehr früh los fahre doch es kam mal wieder anderes wie geplant.
Leider hatte ich das Pech das mir wieder mal einer in mein vor dem haus standen Auto gefahren ist und sich einfach aus dem Staub gemacht hat. Das wurde von meiner Nachbarin gesehen die mir sofort bescheid gab.
Ich habe mir den Schaden angesehen und hab im Anschluss die Polizei verständigt.
Auch wenn ich weiß das es eh null Chancen gibt den Fahrer zu finden, da meine Nachbarin sich kein Nummernschild oder Marke des Wagen gemerkt hatte. Bis auf die Farbe hatte wir nichts.
Hello dear community,
Yesterday I set off for Hive Camp at Lake Constance, as the camp had already been announced for quite a long time,
I was able to pack everything in advance in peace, as described in my preparation report, so that I don't forget anything.
I had planned to leave very early on Wednesday morning,
but things didn't turn out as planned.
Unfortunately, I had the misfortune that someone drove into my car in front of the house and simply made off. My neighbour saw it and informed me immediately.
I looked at the damage and then called the police.
Even though I know that there is no chance of finding the driver,
as my neighbour did not remember the number plate or make of the car. Apart from the colour, we had nothing.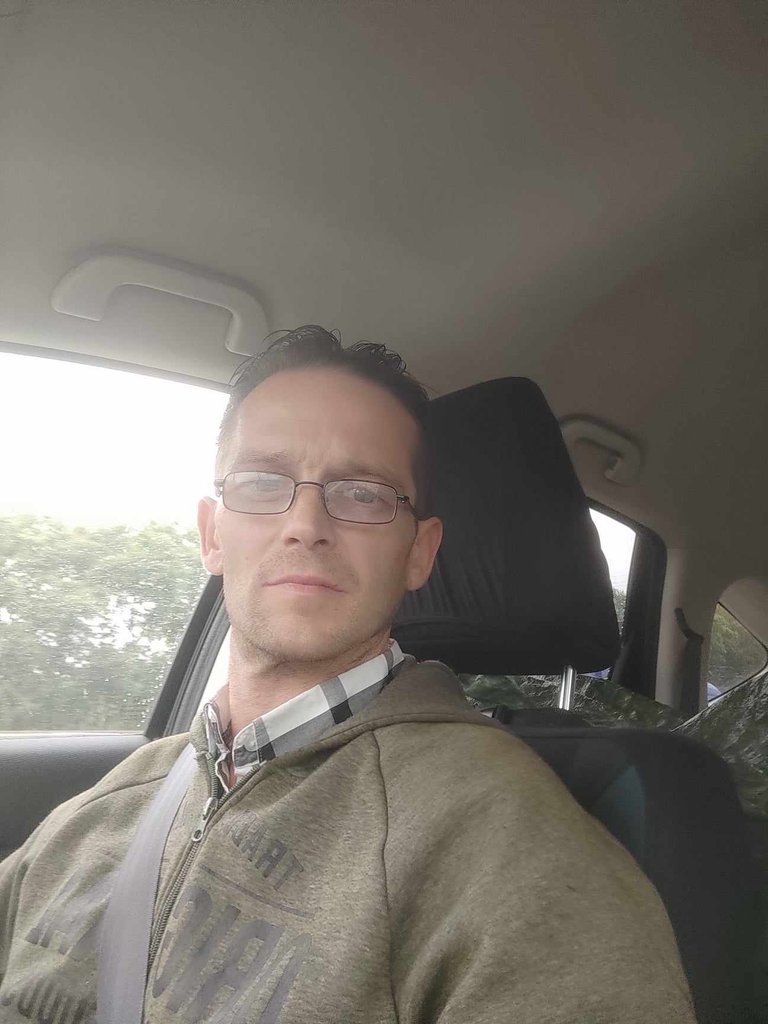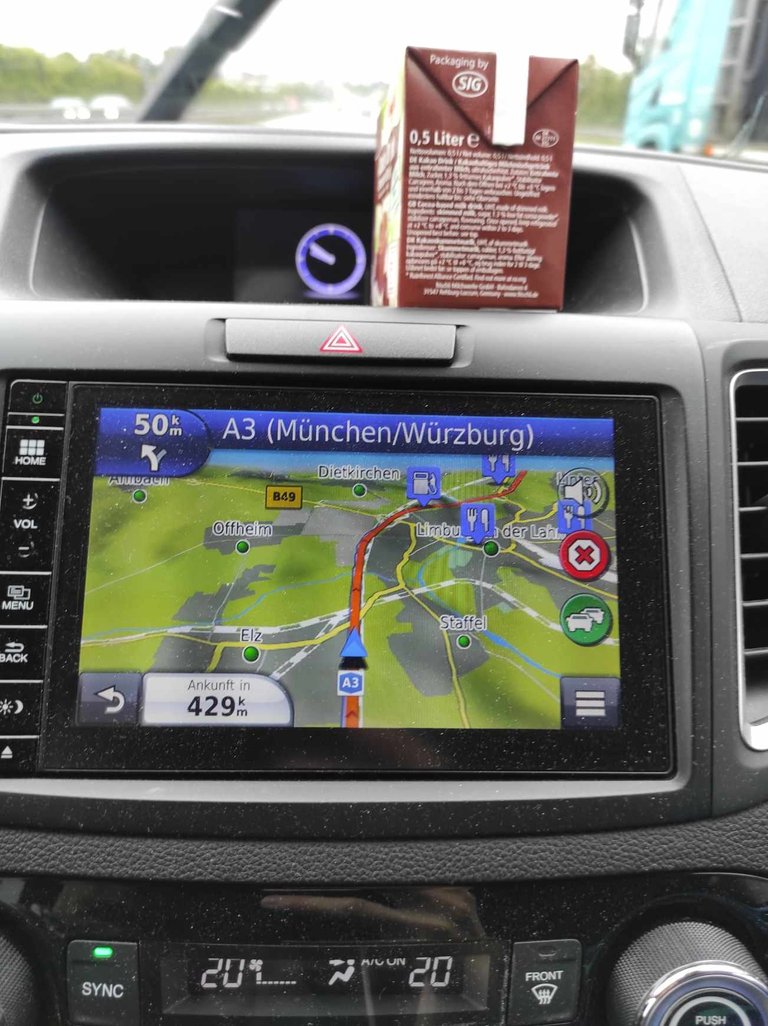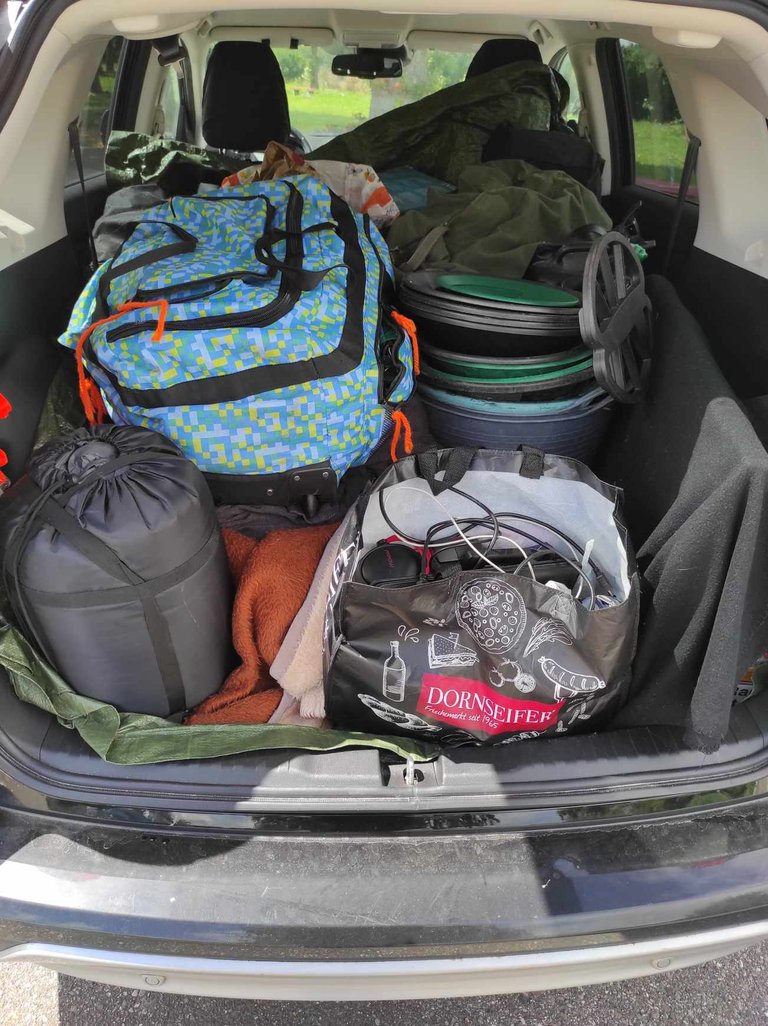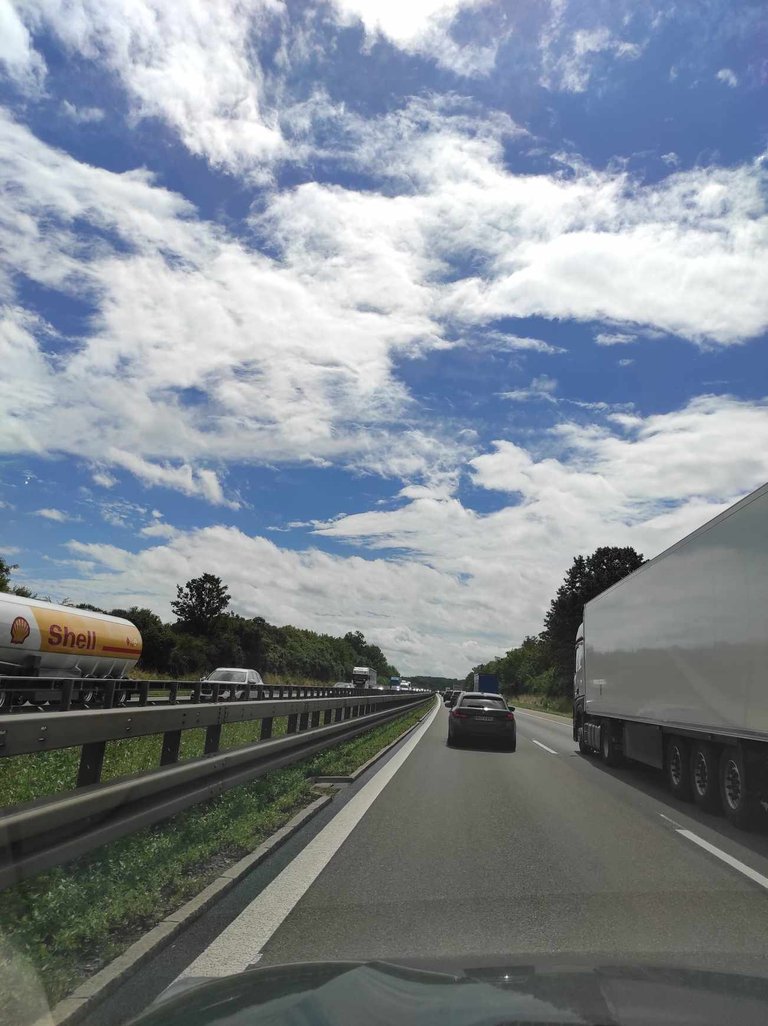 ---
Deshalb war ich am Vorabend schon sehr gut bedient. Trotzdem wollte ich zeitig los. Aber am Morgen kam meine Mutter, zeigte mir ein Foto und sagte, das sei das Auto gefunden hatte. Daraufhin musste ich noch einmal bei der Polizei anrufen, um die Sache noch einmal überprüfen zu lassen. Es stellte sich aber heraus, dass es sich nicht um den gleichen Schaden handelte. Das Ganze hat fast 2 Stunden gedauert und so hat sich meine Abfahrt in die Schweiz immer weiter nach hinten verschoben. Doch als alle geklärt war bin ich dann nur noch mal schnell hoch gegangen um die restlichen Sachen mit zu nehmen die noch fehlten und um mich von meiner Frau und meinem Kleinen zu verabschieden.
Therefore, I was already very well served the evening before. Nevertheless,
I wanted to leave early.
But in the morning my mother came, showed me a photo and said that she had found the car. I then had to call the police again to have the matter checked.
But it turned out that it was not the same damage.
The whole thing took almost 2 hours and so my departure to Switzerland was postponed further and further.
But when everything was settled,
I just went upstairs to take the remaining things that were still missing and to say goodbye to my wife and my little one.

Als ich im Auto saß war es dann auch schon halb 9 und ich bin dann zugig los um nicht noch mehr Zeit zu verlieren,.
Die Fahrt war super ich habe insg. 2 Stopps gemacht um mir meine Beine ein wenig zu vertreten und um zu rauchen. Ich bin super durch gekommen und war gegen 16 uhr bei @blue.rabbit angekommen. Ich habe kurz bescheid gegeben das ich da bin und dann wurde ich auch schon von Blue empfangen.
Er erzählte mir das @klausklaus noch im Bodensee am baden und schwimmen sei doch das er gleich kommen würde.
When I sat in the car, it was already half past eight and I left in a hurry so as not to lose any more time.
The drive was great I made 2 stops to stretch my legs a little and to smoke.
I made it through and arrived at @blue.rabbit around 4pm.
I let them know I was there and then Blue welcomed me.
He told me that @klausklaus was still swimming in Lake Constance,
but that he would be there
soon.
---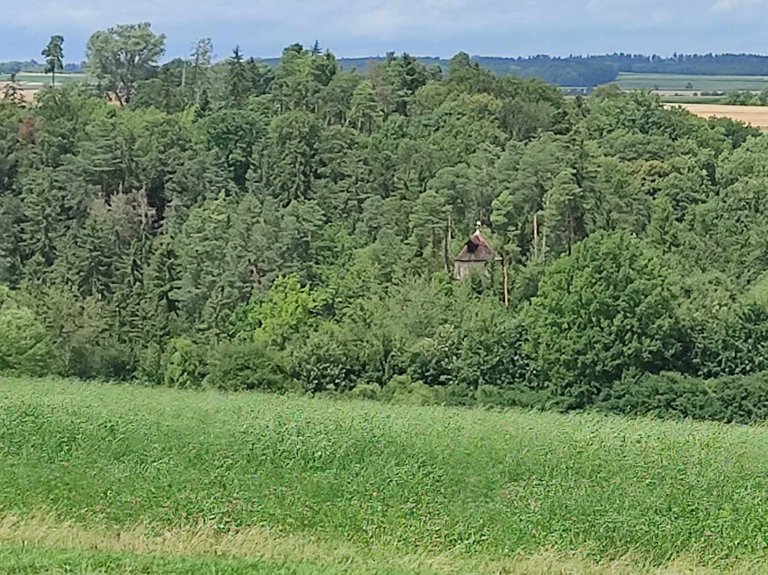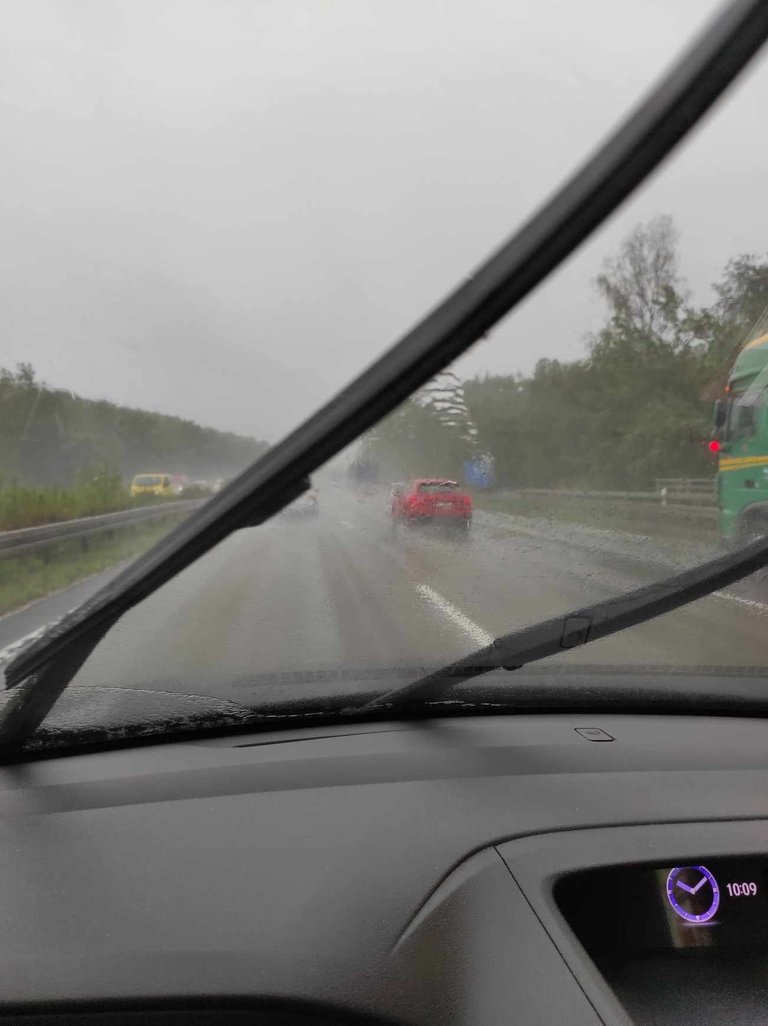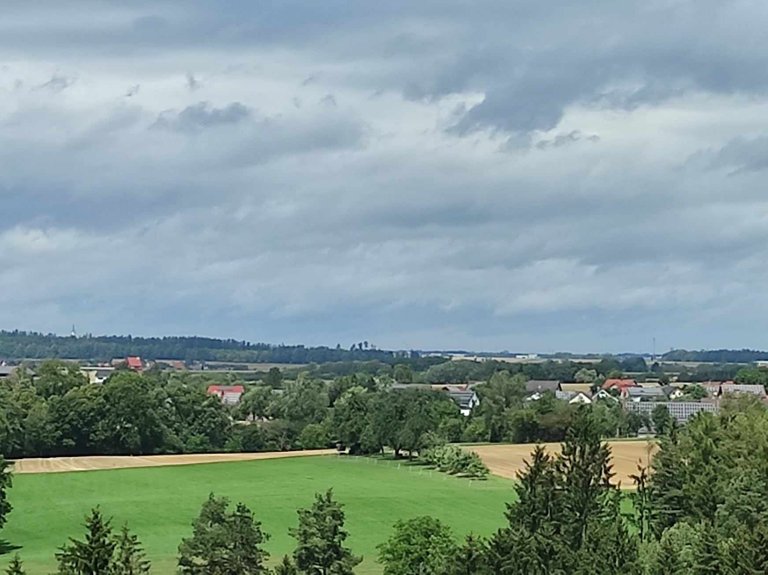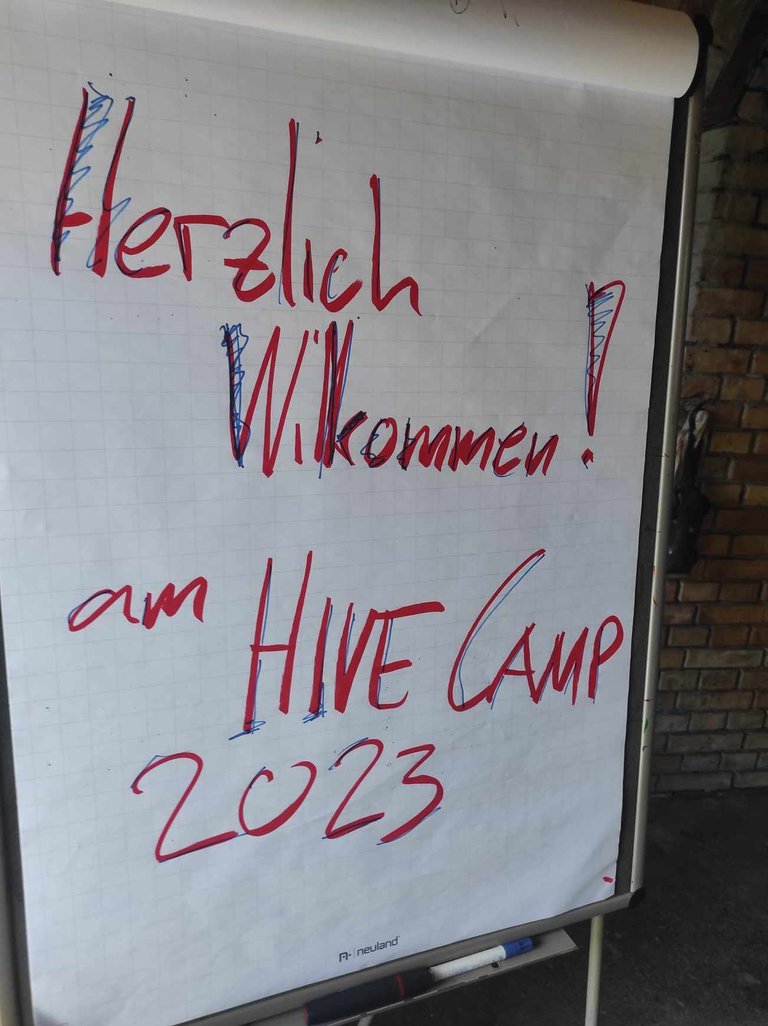 Ich bekam dann erstmal einen kleinen Rundgang und mir wurde mein Zimmer gezeigt was ich gebucht hatte. Ich bin dann schnell ein wenig Sachen ausladen gegangen so das wir im Anschluss ein wenig Zeit hatten uns kennen zu lernen. Kurze Zeit Später kam dann Klaus auch vom baden zurück und auch @solarwarrior kam um die ecke gedüst.
Wir haben dann in gemütlicher Runde gequatscht und uns kennen gelernt.
Nach einiger Zeit hat Blue dann vorgeschlagen das wir doch ne Runde bonga spielen könnten.
Wir haben 2 Team gebildet wo Klaus und ich zusammen gespielt haben und Solar und Blue zusammen.
I got a little tour and was shown my room, which I had booked.
I then quickly unloaded some things
so that we had a little time to get to know each other.
A short time later Klaus came back from
swimming and @solarwarrior came around the corner.
We chatted in a cosy atmosphere and got to know each other.
After a while, Blue suggested that we could play a round of bonga.
We formed 2 teams where Klaus and I played
together and Solar and Blue
played together.
---
Anfangs lief es sehr gut für mich und Klaus doch am Ende haben wir dann knapp verloren und mussten uns geschlagen geben. Es hat sehr viel spaß gemacht und ich hoffe in den nächsten Tagen spielen wir noch mal. Abend hat Blue dann für uns lecker gekocht mit einem schönen Salat und selbst gemachten Biobrot.
Ich hab mir ordentlich den Bauch voll gehauen wie auch die anderen. Im Anschluss haben wir ein wenig über den Programmablauf vom Camp gesprochen was wir uns erhofften oder vorgestellt haben und was wir so geplant haben.
In the beginning it went very well for me and Klaus but in the end we lost and had to admit defeat.
It was a lot of fun and I hope we will play again in the next few days.
In the evening, Blue cooked a delicious meal for us with a nice salad and homemade organic bread.
I filled my belly and so did the others. Afterwards, we talked a bit about the programme of the camp, what we had hoped for or imagined and what we had planned.

Doch das folgt in den Folgeberichten wenn ich es zeitlich alles schaffe.
Ich hoffe ich konnte euch ein kleinen Einblick geben auch wenn ich nicht groß in Details gegangen bin
LG
But that will follow in the next reports if I have enough time.
I hope I was able to give you a little insight, even if I didn't go into great detail.
LG

PROMO
Schaut euch auch mal mein Goldquiz an und gibt einen Tipp ab, würde mich freuen.
Also check out my gold quiz and give a tip, would love to.
---
Here the link but also again for lazy.🤣 -
Hier der Link aber auch nochmal für faule.🤣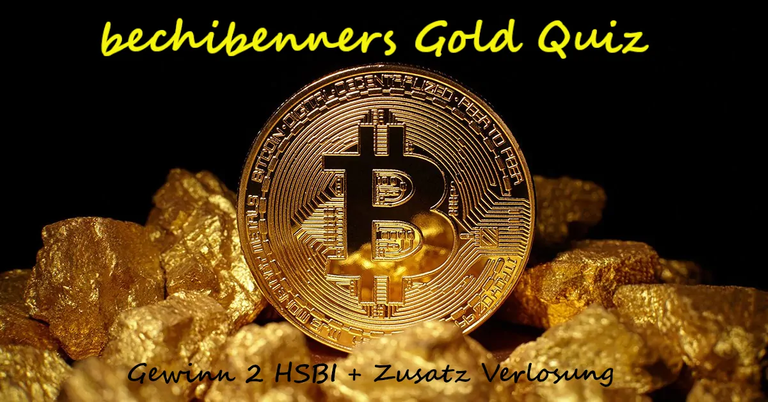 Endlich ist es so weit, der 3 Hive Power up Wettbewerb der deutschsprachigen Community startet am 1.08.23 wieder.
Wir freuen uns sehr, euch Newbies ein wenig zu unterstützen. Hier geht es zum Wettbewerbsposting.
Finally the time has come, the 3 Hive Power up contest of the German speaking community starts again on 1.08.23.
We are very happy to support you newbies a little bit.
Here is the link to the contest post.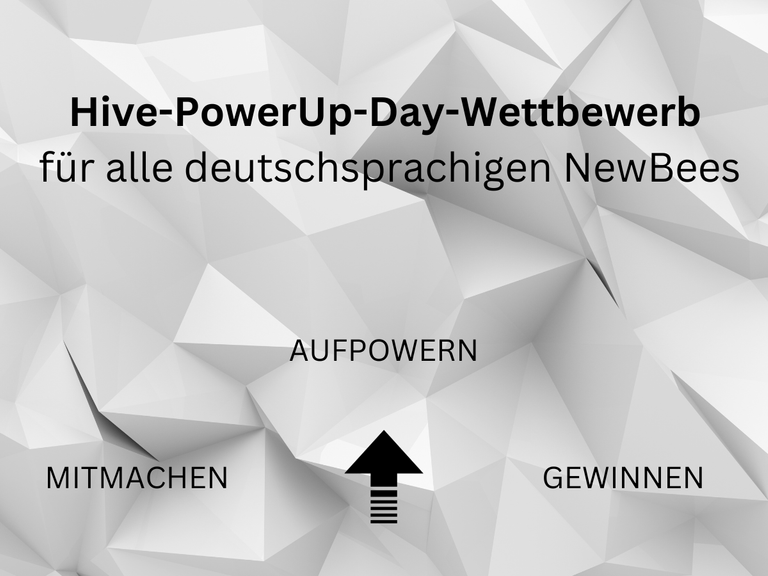 Oder kennt ihr schon die 2 neue Blockhain spiele die es gibt.
Zum einen @cryptocompany
Or do you already know the 2 new blockhain games that are out.
One is @cryptocompany

Und das 2 Spiel was noch sehr empfehlenswert ist von den Machern, des @hiq Magazine und zwar heißt es CraftINK
And the 2 game which is still very recommendable from the creators, the @hiq Magazine and it is called CraftINK.


---
---