Larry is a Postman and Beeber is a Postman Hunter
This week, starting out from our Ecency Discord chat, we have a collaboration with the We Are Alive Tribe. Every day there is a certain task to solve in the @alive.chat. For Thursday now it was time and I had to go in search of Larry the mailman... but...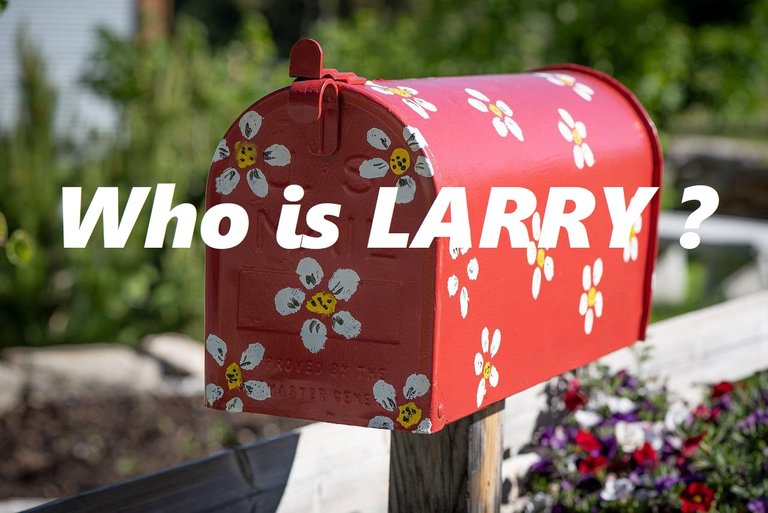 source
I've actually run across him a few times in the past on the blockchain, but each time I hadn't understood what it was about at all. Honestly, I have to say, I hadn't read through the posts, there were screenshots and some stories about Larry, but I clicked on.
Now, I had posted my weekly schedule on Monday in @alive.chat, so today it was time to address that topic.
So who is Larry? Why is he a postman? And anyway, why should I look for him, maybe he has a package or a nice letter for me?
After a long search I found a few explanatory posts, VERY informative was this one: https://ecency.com/hive-105809/@lukeisalive/wkldzqrt with a video that first creates a little clarity, how and where and what to do.
So it's about doing certain "tasks" on various external sites, for which you get more or less so-called "tickets". The more tickets, the bigger the chance to win one of the nice prizes (with a comment in the current Tages Alive chat post).
Haha! Larry, Larry, I'll get you today! So my first way led to the platform LISTNERDS. Yes, I had also heard the one or other time about, but wasnt so interested, which possibly from a financial point of view was a mistake.

LISTNERDS
Not yet akitv at Listnerds? So it is best to follow one of the many Refferal Links >>>>>>>> https://listnerds.com/@beeber ;-) because with that you also make someone else happy without having a disadvantage yourself.
Since @mypathtofire was one of the first to offer help, I followed his link. A direct login with Keychain was not possible, so I asked again and got some advice. AHA! First you have to create an account at Listnerds, then you can click on LISTNERDS in the top right corner of the dashboard, there you will find a big blue button to connect your Listnerds account with your HIVE account via Keychain.
Then the INBOX fills up, where you can view messages from other users by clicking on their link. For each viewed message there are so called MAIL. But I think, about it I will report another time in more detail.
The TASK for LARRY is to open 10 such mail links, which I did and hereby confirm with a screenshop including date: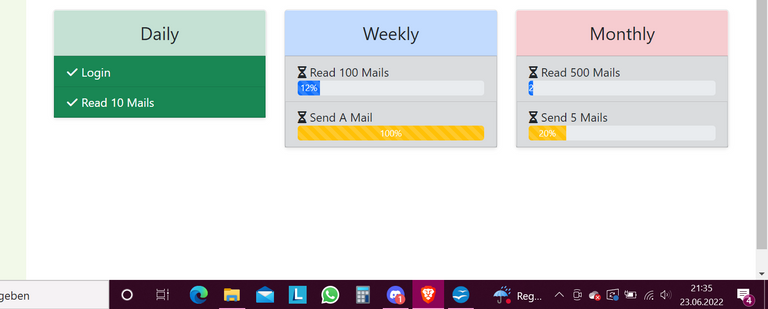 Yay, that gives 1 ticket for LARRY and on it goes to another page:
LEADS LEAP
Registration here super easy, I just followed a link from @flaxz >>>>>>> https://leadsleap.com/?r=beeber ;-)
But this site is not connected with HIVE, nevertheless I looked at 10 ads there and it didn't take me long to get my 10 clicks for a ticket together here as well:

Further it went to:

INVINITE TRAFFIC BOOST
Here the registration was a bit more complicated, in general I found the system rather slow. >>>>>>> https://infinitytrafficboost.com/beebsmail ;-)
You have to stay on a page for at least 15 seconds, then a box appears on which you click to go to next ad.
Apparently they write you are rewarded with BTC or free advertising space, but I must confess, I dont know what this is about by now. But at least here also fulfilled my TASK and found 10 letters for LARRY: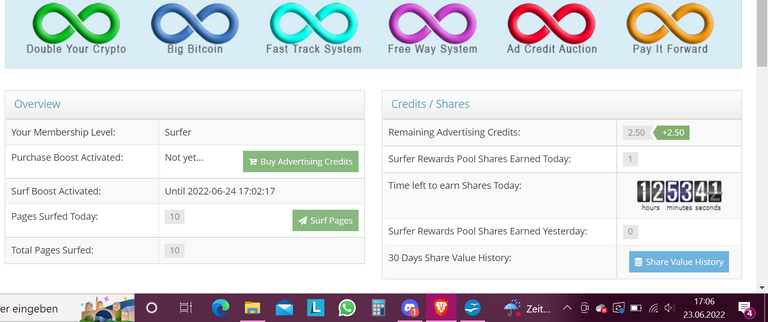 This really was enough for my very first Larry the Postman search day! I could have made more "tickets" by being active on TrafficAdBar.com or FreeAdvertiginsForYou.com. However, I didn't like those sites so much, maybe I'll take another look at them next week.
So I found Larry three times, as my screenshots prove. Now I still don't know who Larry is, but it became a little clearer to me what kind of mail he delivers ;-)
Still open is the question, what happened to LUKE, the former postman? Emigrated to an island with carrier pigeons because of wealth or just retired? If I find clues about it, I'll let you know in any case ;-)
There would have been also the possibility to document my search for Larry in a video, but with videos I do not know myself now at all, therefore I have decided for the variant with a POST WITH MORE THAN 500 WORDS.
Because what sense do letters make if you don't write any words?
---
For all those who now have a little more perspective in the jungle of postal packages here, I want to mention the following TAGS not to forget: #larryisalive, #ctp and #alive
And of course there is an own community where you can/should/must post ?
Luke Is Alive Community
In addition, of course, may not be missing on the PROOF OF LARRY !
And for** this week **not to forget to add the #ecencydiscord tag, because there are independently of the @alive.chat also still a few Ecency Points to catch up.
Detailed informations may be found here: https://ecency.com/hive-155221/@alive.chat/alive-chat-june-23-2022-daily-prize-drawing-open-for-entries-todays-topic-larry-is-alive-and-deliver-results-get-paid-to-find-
---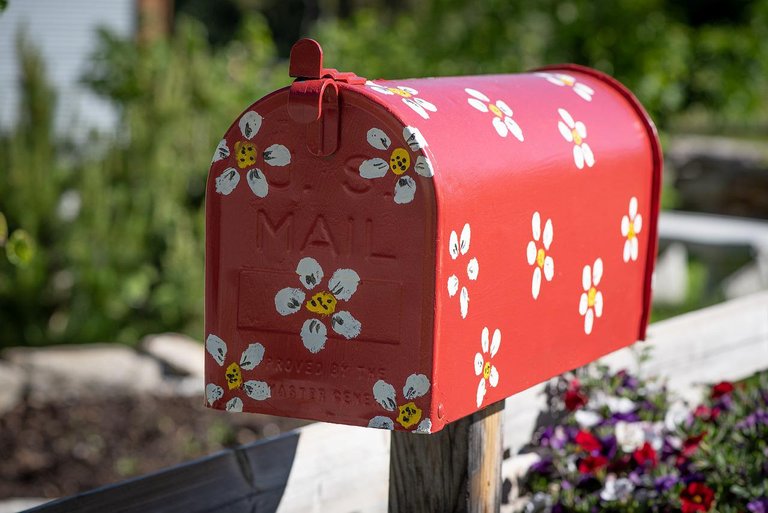 Photo from pixabay Pezibaer and screenshot from the different platforms made by me. mostly Translated with www.DeepL.com/Translator (free version)
LISTNERDS https://listnerds.com/@beeber
LEADS LEAP https://leadsleap.com/?r=beeber
INVINITE TRAFFIC BOOST https://infinitytrafficboost.com/beebsmail
Look for the german version of this post here in the comment section!
---
---