Achieving CUB social rank within the LEO Finance hierarchical system
Leo Finance has a great hierarchical system where lions can rank up and reap benefits along the way. One can start as a Newborn Cub, grow as a Cub and advance to a Lion, while later on it can become the Leader of the Pack and even an Apex Lion. It is not easy but step by step one can rank up and become a fierce lion. And while I previously had some of my LEO tokens put into CUB and PolyCUB DeFi solutions, I have started once again to grow my LEO staking on Leo Finance in order to advance on the ladder.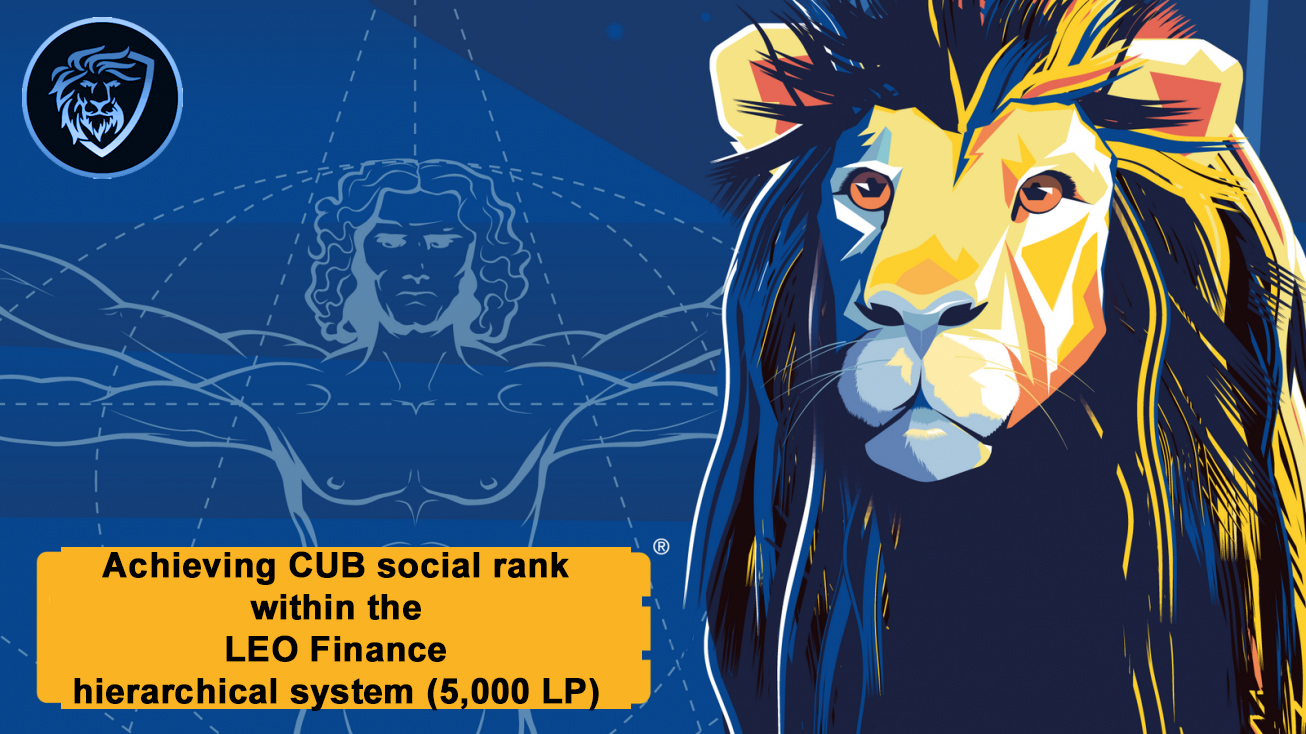 The lions' rankings on Leo Finance platform looks like the following:
Newborn Cub - 2k Leo Power
Cub - 5k Leo Power
Lion - 15k Leo Power
Leader of the Pack - 50k Leo Power
Apex Lion - 150k Leo Power
While I pushed on the 15-November-2022 LPUD to reach the 5k Leo Power milestone and missed it by a bit, I have succeeded meanwhile to gather some more LEO from content creation and curation and reached that threshold. From a balance of 4,958.894 LP, I just needed 41.106 LEO in order to reach 5,000 LP.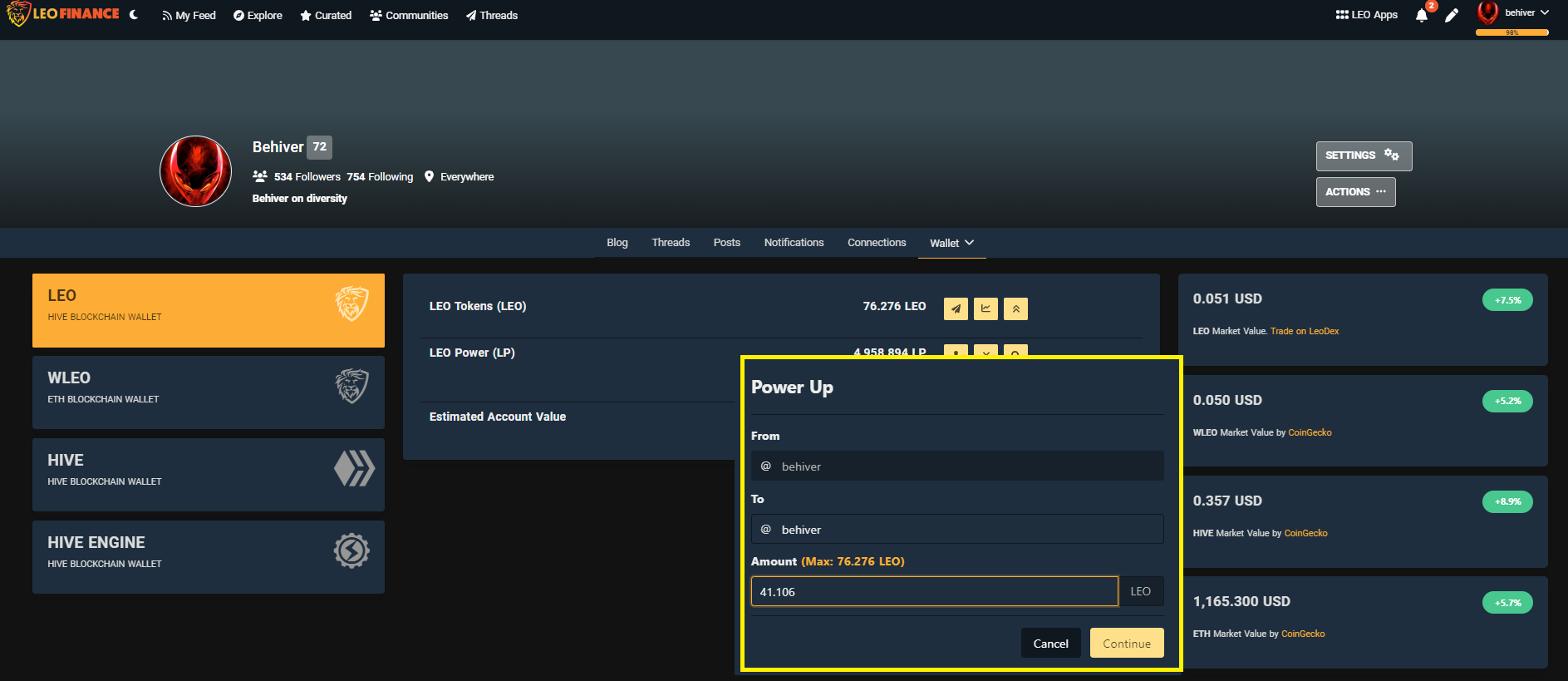 As I've tapped 5,000 LP and become a CUB I can now put my energy into ranking up to a Lion, even if it is a long way to there. If I wouldn't invest in the DeFi instruments probably I would have already been there, but you cannot have everything at once. Considering the Leo Finance roadmap and the perks that are coming to the LP holders like LeoAds revenue distribution, that's more motivation than ever to want to grow my LP and rank up.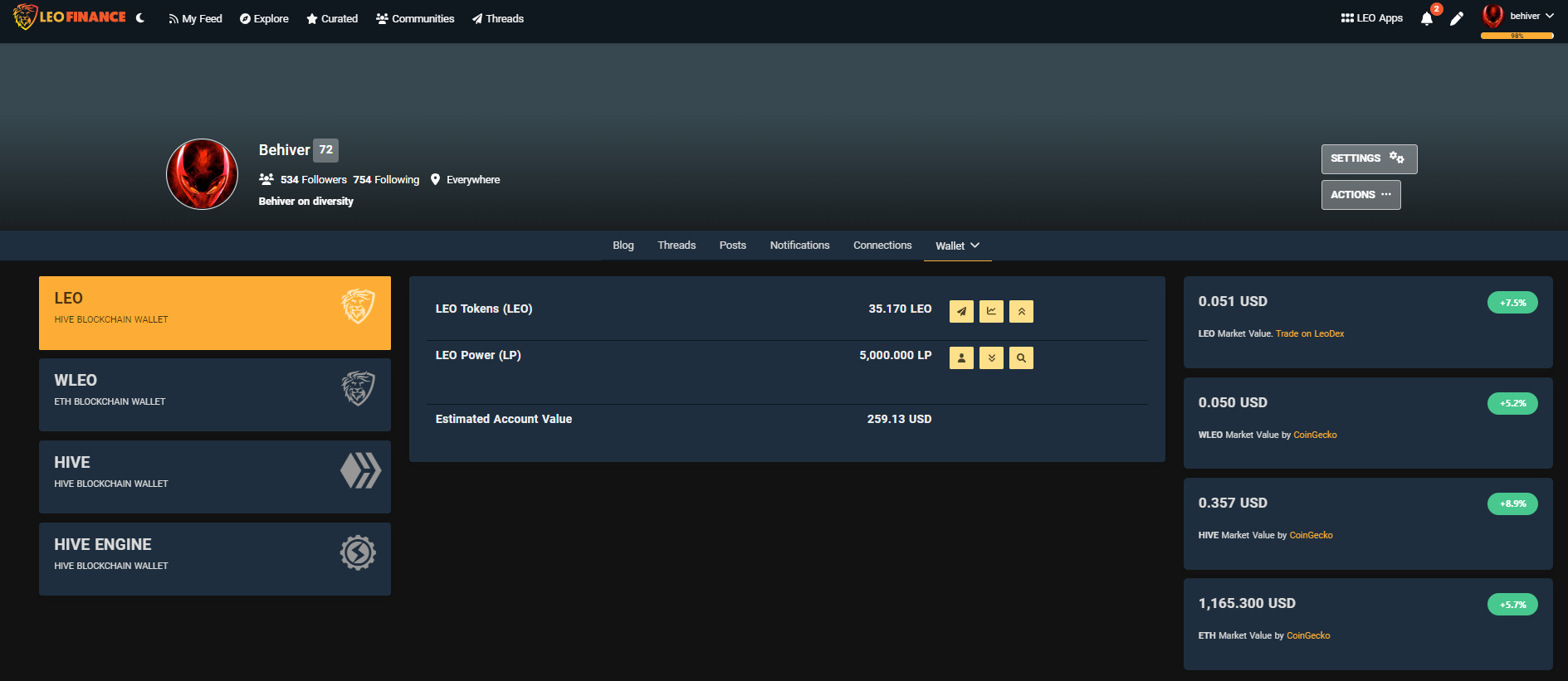 Let's also remember that we are in a bear market and what we are building now might return x10 back to us. So I will take this opportunity to continue on growing and move up in the lions' hierarchical system on the Leo Finance platform. Let's hear each other on the next LPUD where I will perform another boost to my Leo Power!
Posted Using LeoFinance Beta
---
---