Getting ready for HiveFest from 18-19 December 2020 with my own custom badge
HiveFest 2020 will soon be opened and more than 600 participants have registered so far. This year Hive conference will run within the AltspaceVR and we'll be able to meet and get some news on what's new and what to expect in the next period. While I didn't attend the other conferences, I must confess that having a Virtual Conference with both 3D and 2D avatar participation simply removes the borders and allows any avid and enthusiast Hive user to get into action.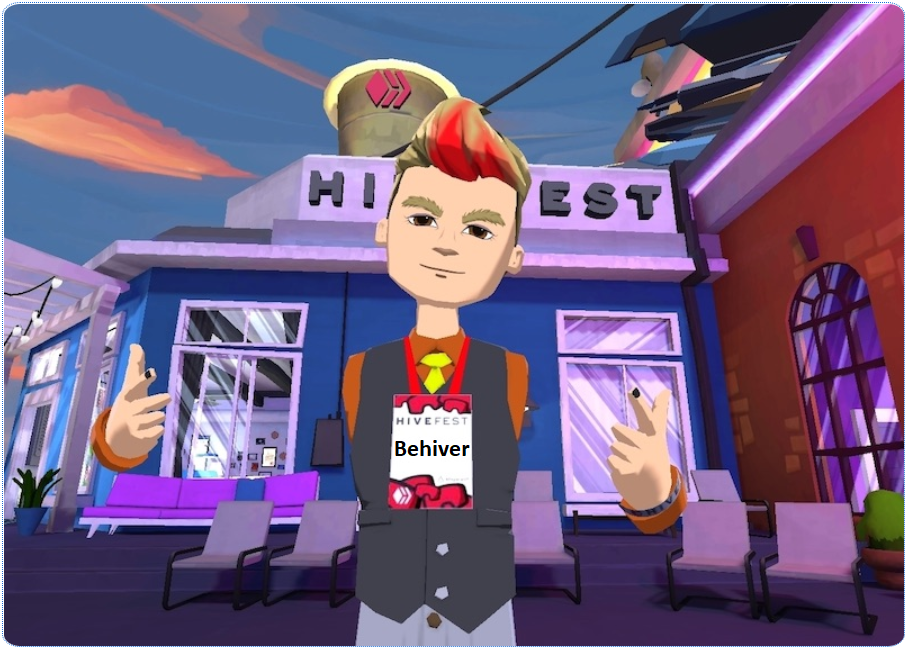 If you can't participate "in (VR) person" because of hardware or system requirements even if 2D option should allow any participant to get in, you can still join in the HiveFest live stream on the next platforms:
Youtube: https://www.youtube.com/channel/UCkZHI0CYTO-pl8P6mFLqzlA
Facebook: https://facebook.com/hivefestbook
Twitter/ Periscope: https://www.pscp.tv/hivefest
3Speak: https://3speak.co/user/hivefest/live
Twitch: https://twitch.com/hivefest

I think that this is an opportunity for each of us to get into the space and be closer than ever to the projects we all love and the members we all follow. For me this overlaps with my winter vacation, no more work and just fun into the Hive blockchain space. I hope to see you there and live a new experience, enjoy the time with something we all love to do and simply get some fresh out of the box information about everything that surrounds us.
For more information and insight I recommend checking also the following post:
https://peakd.com/hivefest/@roelandp/only-7-days-till-hivefest-new-names-programme-changes-rsvp-s-on-altspacevr-now-open
Posted Using LeoFinance Beta
---
---