HBD stablecoin - Is the 20% APR compounding interest daily or monthly?
The algo stablecoin from the Hive blockchain is Hive Dollar (HBD) which provides great returns by simply putting the funds into the Savings account. It has passed quite a bit of time since the Hive Witnesses voted and adopted the 20% APR for HBD and I think we all appreciate the steady revenue from it. The interest for the HBD in Savings is paid on a monthly basis, meaning you can claim it after a month has passed since you held the funds there.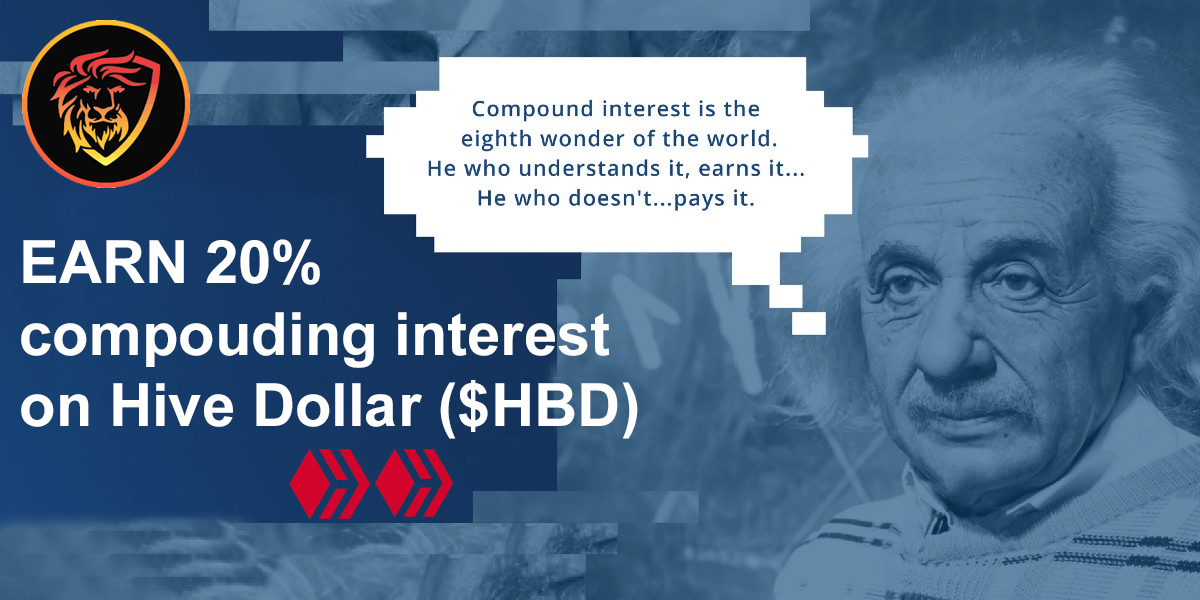 While the HBD interest claim is available once a month, there is still one question that remains which is not clear to me: how the interest compound is calculated? I am trying to find out if the interest is compounded daily or monthly in line with the interest claim. You get my confusion as if the interest would have been paid daily that the compound would have been daily, but as the interest is paid monthly it is unclear to me how the compound is calculated.
Is the HBD 20% APR compounding interest performed daily or monthly?
If anyone knows the answer to this and can share it I would be grateful, and if he/she can point me to any Hive documentation reflecting the calculation would be better. Nevertheless, HBD Savings is a great and solid financial instrument that offers steady revenue for any individual or business from the Hive blockchain.
Posted Using LeoFinance Beta
---
---