Hive engagement through gamification and merit badges
Hive blockchain is the perfect ecosystem for content creators which can express their creativity, engagement and networking within communities and projects sharing common interests and hobbies. And as we get involved in these we are accumulating HIVE, HBD or second layer tokens (and even external bridged tokens) which most reflects the participation and distribution of this ecosystem wealth. But another thing that simply pushes us going on is that it contains many gamifications of the activities that we are doing that are expressed in one form through merit badges on Hive Buzz.

I must confess that the COVID time allowed me to be more present on the HIVE platform and spread my content creation on different communities (LEO Finance, CTP Talk, Splintertalk, Proof Of Brain and so on) and projects. And by doing so I was getting notifications from time to time that I've accomplished another milestone and that I've received a new merit badge. And that simply provided me some more positive energy to keep on doing my thing and as you can see this post is a reflection of that. One of my greatest merit badge that I've got for my activity and rewards from that is the fact that I hold the Dolphin status on the Hive blockchain and also in some communities. Moving from plankton and being a dolphin brings me more joy and good feeling.

A personal badge that I've got alongside with the HIVE blockchain age is "1 Year on the Hive blockchain" which reflects how much I appreciated this platform and that I am here to stay for many years from now on. And with that and being quite present around is also the "Hivefest V Attendee" which provided me a lot of insight for the incoming and groundbreaking projects that are in the making.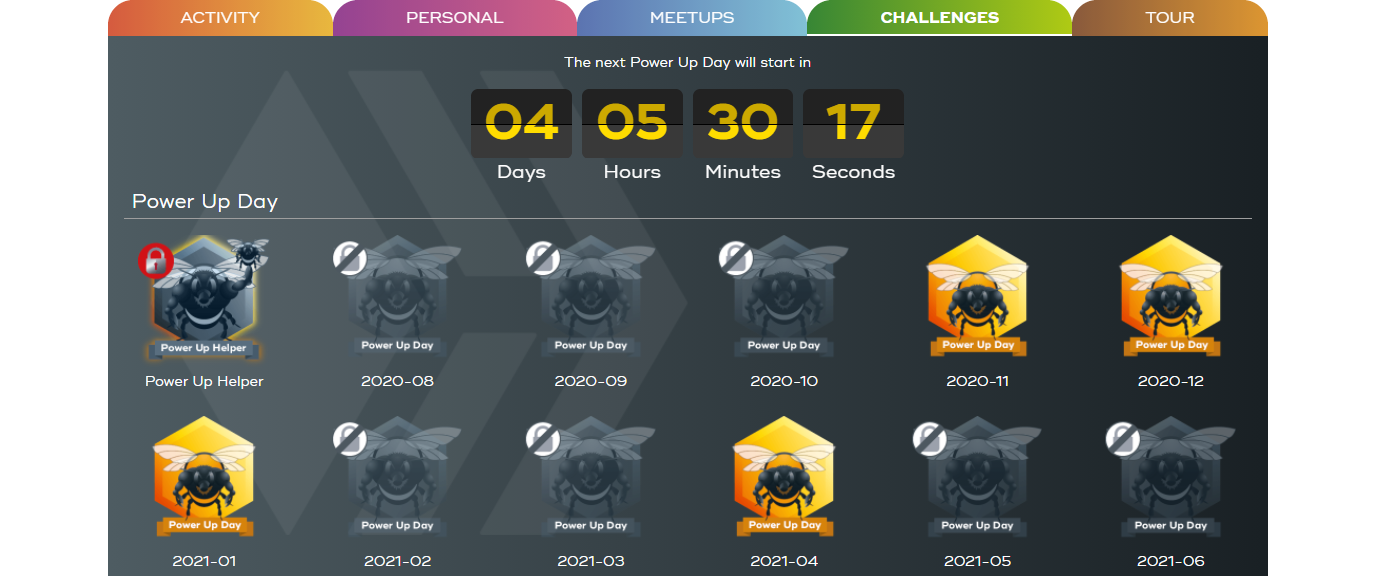 Another think that brings some motivation to being active and get involve on the HIVE blockchain are the challenges organized by different communities or influencers and one that I've participated and got me some badges is the "Power Up Day". We see that we are 4 Days 5 Hours from the next Power Up Day, so we better pile up some HIVE in order to power it up on 1st of September.

There is also a social view where you have different points that you can achieve in order to establish yourself on the HIVE blockchain in general and within specific communities in special. These are also good starting hints for any new user that onboards on Hive and want to introduce himself in this decentralized world of Web 3.0.

Last but not least, one feature that I like is the ranking on HIVE blockchain based on an accumulation of different criteria. At the moment I am ranking on 2680th place and my goal is to enter first 2500 content creators/users on the platform. It is a slow process but being active, creating content and engaging I am sure I can get there by the end of the year, if not earlier. I enjoy this gamification on HIVE blockchain through merit badges and ranking and make things more motivational and appealing.
Posted Using LeoFinance Beta
---
---