Hive Goals - The road towards king of the hill
The king of the hill isn't born, but it is made and I am sharing with you the journey toward becoming one on the Hive blockchain. I always liked the saying "Go big or go bigger!", thus why not be daring with our goals on the Hive ecosystem as well? Well, I think we should do it and forge a financial future out of it. And step by step, strategy by strategy, and keeping the eye on the ball, I am climbing the steep road ahead. Let's see how close to the sun I can make it! :)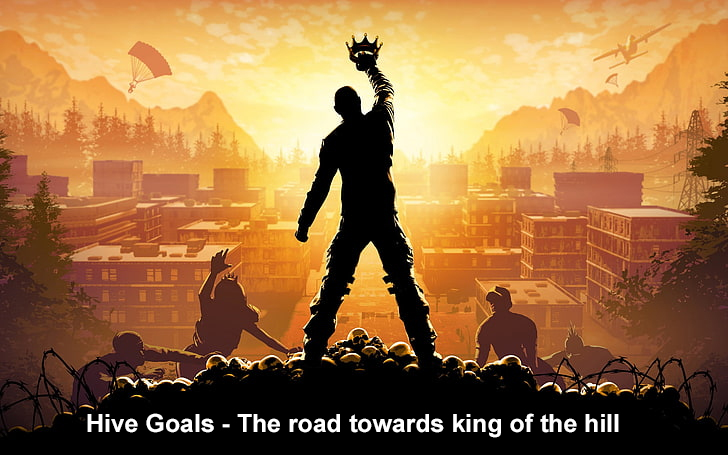 As I've previously done I am tracking three indicators to see if I have moved up the ladder on the Hive blockchain: Hive Power, HBD, and the Value of the account. I have tracked the previous values on a weekly basis, but the last interval is for 2 weeks as I was overloaded at work. Probably I will move on with a further period to check the stats in order to allow to make a dent in climbing some ranks and see a clear evolution one way or the other. The stats are coming from HiveBuzz where I am checking the Rankings based on different filters.


Note: We can see higher rankings on the 1st of December as that overlaps with Hive PowerUp Day for which I am gathering from previous days and holding to power up on that day.
My next targets based on the current rankings and what I can achieve in the following period are translating into:
Enter Top 900 Hive Power holders
Enter Top 120 HBD Savings holders
Enter Top 700 Account value holders
As the other Hive users don't stay still, their assets are also evolving and we can see that sometimes I rank up, but other times I rank down. In order to succeed I need to find new ways of acquiring assets and putting them to work, so I am always seeking for new revenue streams and investments in new projects within this ecosystem. Everything counts in the end.
Posted Using LeoFinance Beta
---
---