Hive ranking - Continue the path of growth of both HIVE and HBD assets
I am continuing on the path of growing both my HIVE and HBD assets and building them as pillars of my crypto portfolio. I find a perfect balance between a cryptocurrency such as HIVE which is quite volatile but creates the premisses of bigger gains (x10), and a stablecoin like HBD (1 HBD = $1 in value in HIVE). Having both in my portfolio offers me safe passage during a bear market and profit grabbing during a bull market. And with that in mind, I am pulling gains from multiple sources and using them to power up HIVE or put HBD in Savings.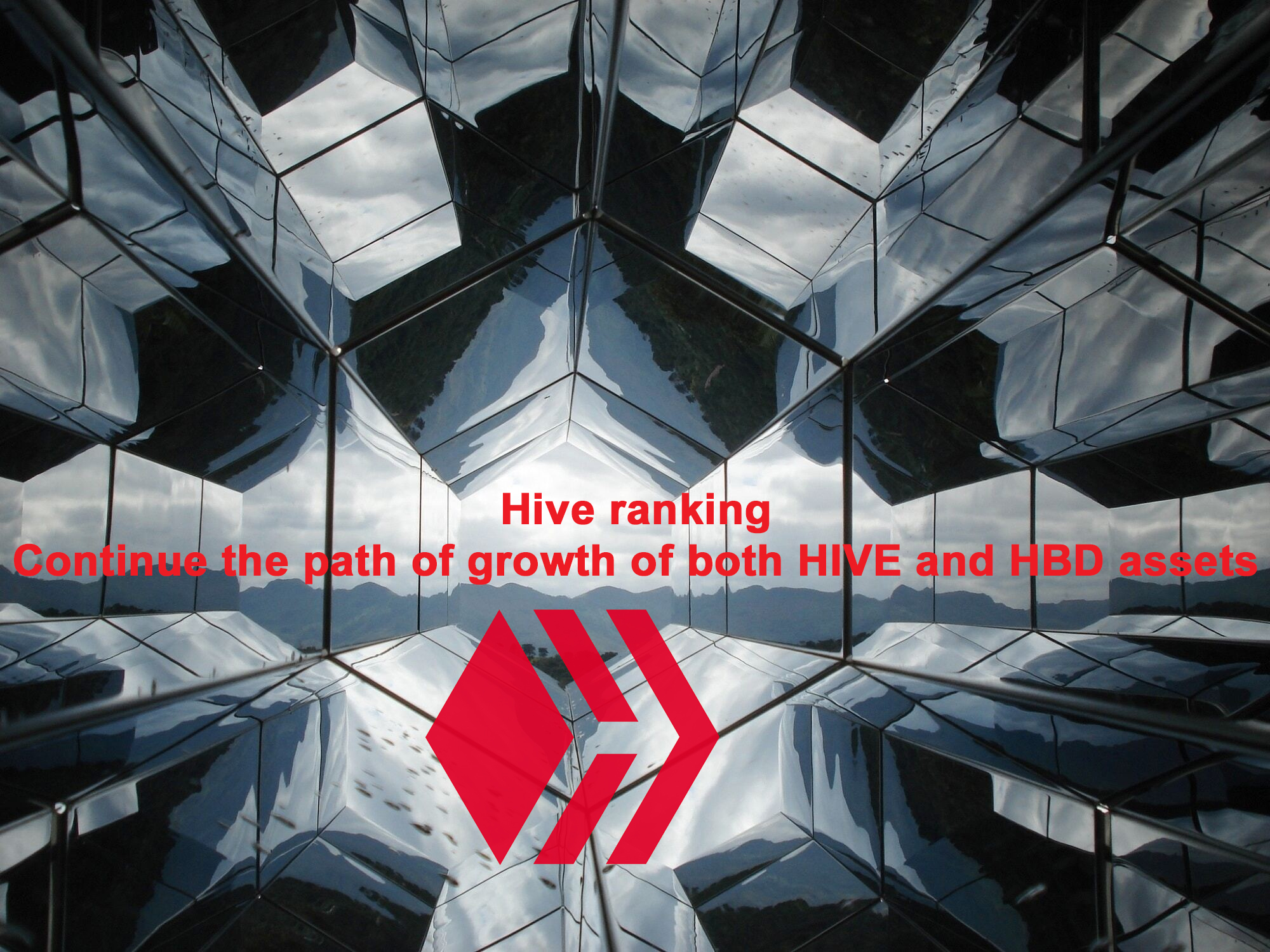 When it comes to ranking, I am tracking three indicators to see if I have moved up the ladder on the Hive blockchain: Hive Power, HBD, and the Value of the account. I have tracked the previous values on a weekly basis, but the intervals can vary from time to time. Bigger periods will allow me to make more visible progress, but probably will check and publish such reports whenever I feel I made a good bump in staking more assets. The stats are coming from HiveBuzz where I am checking the Rankings based on different filters.


Note: We can see higher rankings on the 1st of the month as that overlaps with Hive PowerUp Day for which I am gathering from more days and holding to power up on that day.
My next targets based on the current rankings and what I can achieve in the following period are translating into:
Enter Top 800 Hive Power holders (Completed previous goal to get within Top 900)
Enter Top 120 HBD Savings holders ( I am almost there, just need 1 or 2 ranking up)
Enter Top 600 Account value holders (Completed previous goal to get within Top 700)
The start of the year 2023 brought some good ranking bumps by accomplishing some of the previous thresholds. As I move along within the year, I have set new thresholds in the proximity of the other ones. This should allow me to get there swiftly without any major stretch and such smaller milestones should only help in the long term. I am quite excited about the HBD ranking and the number of assets that I hold which are bringing 20% APR passively from Savings, while my Hive Power is growing easily through active curation, comments engagement, and content creation. Simply grateful to be here and rank up one day at a time.
Posted Using LeoFinance Beta
---
---