HiveFest - Hive Tips gift for conference participation and a thought for the future
HiveFest brought on the Virtual Reality stage the main players in the Hive blockchain ecosystem and we could see all the news and developments from the warmth of our house. A new experience and while it had few technicalities here and there, I think it opened a new world for the future. Just imagine to have a Leo Finance room where the community can gather there, do AMA or just listen and participate to open discussions. It will move the engagement to a next level and we would be as close as teleporting into same place would allow us.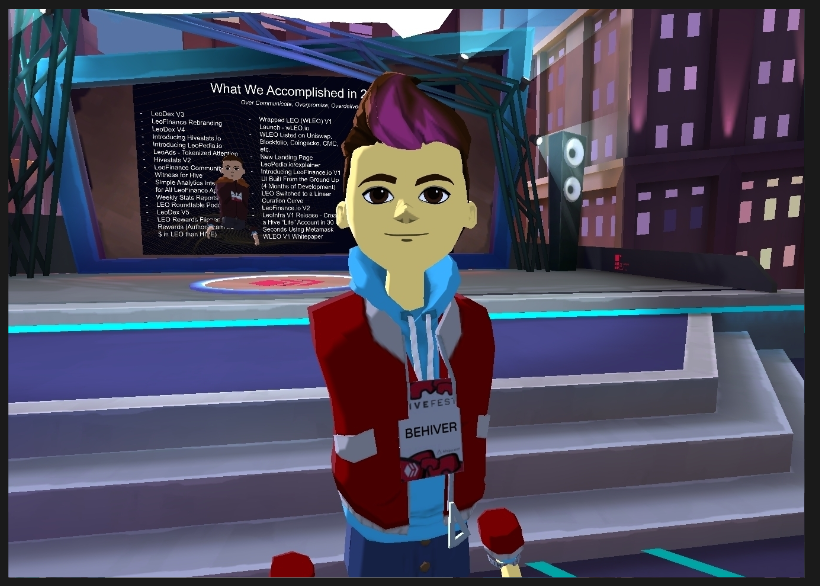 As a gift before Christmas and a pleasant surprise I've got 14.813 HIVE from hivetips.pool for the participation in this year conference HiveFest 2020. I must say that I enjoyed it and loved the participation, talking here and there, debating a little bit, putting some questions to the presenters and simply engaging and discovering a new world and way of communication. I still think that this is a technology for the future and people didn't yet adhered to it, either due to the technological requirements (a VR set would make the entire experience much pleasant) or because it is still not so straight forward. But nevertheless at some point it would be more normal than other different engagements.
Sent via HiveTips: @behiver THANK YOU for attending HIVEFEST 2020.
The organizer @roelandp made it possible to incorporate HiveTips (@fullalt / fullalt.com) into the fun and games side of HIVEFEST 2020 and WOW, IT WAS ALIVE!.
A total of 4,043.857 HIVE is being shared to all the wonderful people who who got votes from fellow members of our magnificent & energetic Hive community. This transfer is your share of the tips. Hope to see you at HIVEFEST 2021! We wish you all the best during these holidays and a lot of health and wealth in 2021 & remember, the new years resolution: "2021 - Let's make HIVE & HBD household names!". Hive is ALIVE!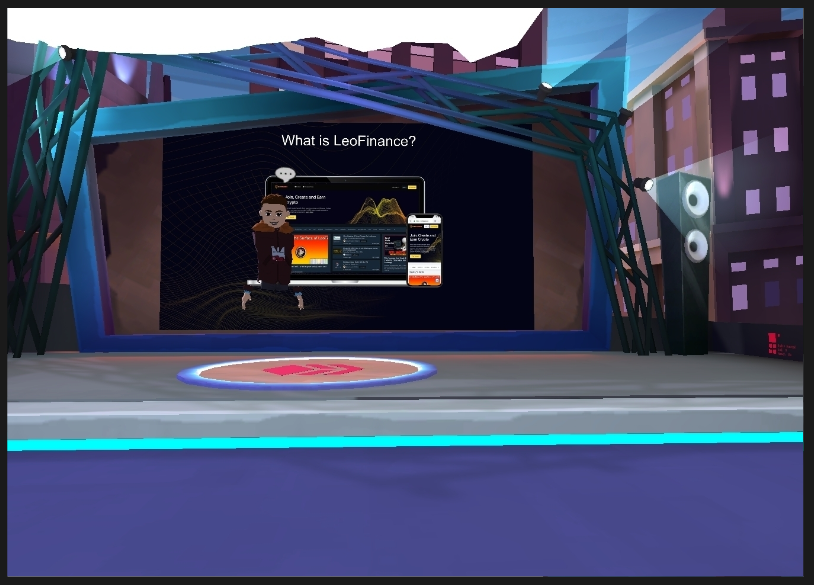 I would like to see a Leo Finance room with maybe a weekly meeting where we can all gather into the same space, say Hi to each other and hear what's new within our space. I think this would get us closer and move our focus on the same items that the community shares. The VR space gives a different way of communicating with each other and we can capitalize on that and make things very dynamic. We'll need whom can explore this and make a meeting room for Leo Finance. I don't have a VR set, but I might buy one in the future and maybe we can make this a reality!
Posted Using LeoFinance Beta
---
---