I got conscious of doomscrolling and took action against it
These days we are digesting news and information with the speed of light and sometimes also need to take a pill in order not to throw up from it. The mind seems hungry for bad news and we end up on apps like Twitter or TikTok spending hours without realizing it. And I just found out that this is known as doomscrolling. Doomscrolling means continually reading social media in times of distress, anticipating more bad news to come. Whether we read about bad news or still have any hope for some positive news, we end up scrolling through the information fed to us and our brain ends up digesting everything. It is like we are connected to a chopper and we simply cannot stop.
In the times I was taking a breath from such applications, I realized how unhealthy this was for me and I decided to simply uninstall them from my phone. Right after that moment, I felt a big weight lift from above me, and finally, I could breathe once again. Few days after my mind began to be again creative and also I observed a change in my mindset through positive thinking. I feel that I have taken the power back and that my mind can hear its own thoughts and decide for itself.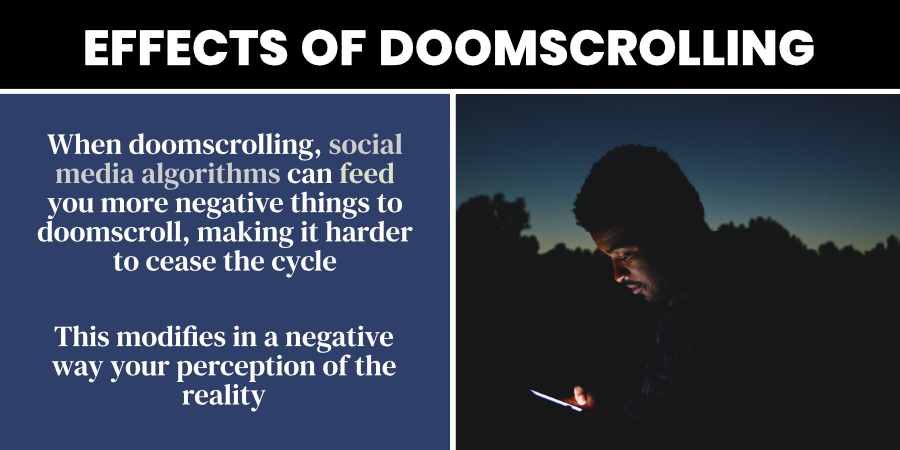 But I see that others are still slaves to doomscrolling and are losing time and neurons digesting rapid information provided by such platforms. How do I know it? Well, just because some of my friends are doing it and are spamming me with short posts or videos during the day. Now I can digest less such content and when doing so I am not affected, nor do I feel the need to continue searching through it. Hopefully, more people will realize this is unhealthy and prefer better social media interaction and information.
I truly appreciate the Hive social platform as I think it provides healthier information that one might be interested in and we can take the time to digest it and use it one way or the other. This is the way to process new things and find meaningful insight or pleasure within. We absorb any information we are interested in lightly and in time and we can take a break whenever we feel like it.
Posted Using LeoFinance Beta
---
---