Main Hive Investment Portfolio - Weekly report 17th of October 2021
Hive blockchain offers an extensive number of investments cases on the main assets, but also on the secondary layers integrated within this ecosystem. While in the past I would have a single portfolio with all my assets they've started growing in numbers and is quite hard to track them all at once. Thus, I have decided to split them up on a common characteristic and track them separately. That will give a more clear view of my investment concentration and will allow me to focus and provide more in-depth information on the assets at hand. And with that, I can also express my goals clear and provide ways to reach them.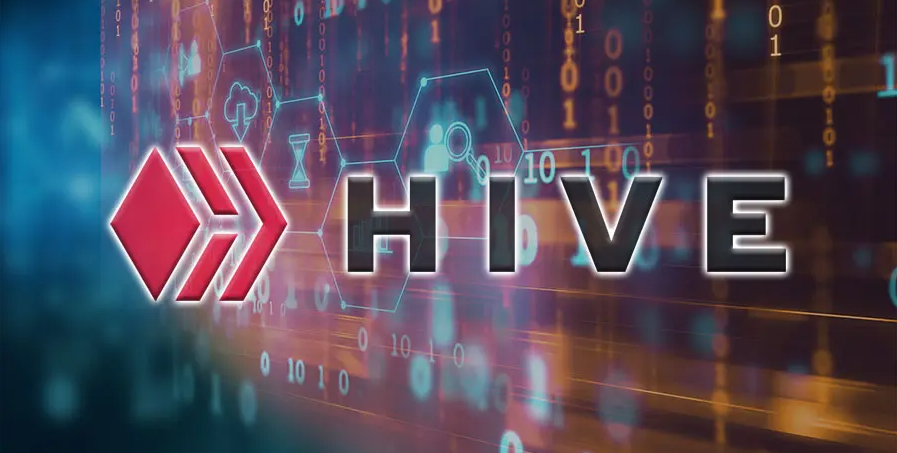 My main Hive investment portfolio will group the following assets: HIVE, HBD and BEE (which is the Hive Engine Token). Why did I include BEE along with the first layer Hive tokens? Well, that is because BEE is also a utility token for the entire second layer infrastructure and extends the HIVE blockchain capabilities. Thus, I think all these assets serve and address common infrastructure and utility objectives.
HIVE
Hive is the cryptocurrency that fuels this blockchain and through staking (powering up) enables users to earn rewards also from curating others' content. The HIVE earnings obtained are from content creation and curation within different communities. In addition to that, I might exchange some gaming tokens into HIVE and use those to Power Up.
| Goal | Hive Power | Goal Completion | Previous Week | Weekly Growth |
| --- | --- | --- | --- | --- |
| 10,000 HP | 6,869.856 HP | 68.69% | 6,835.3870 | +34.469 |

HBD (Hive Dollar)
HBD is the Hive stablecoin and it balances the entire ecosystem when things go crazy. I usually earn HBD from my content creation and sometimes I might exchange some HIVE for it to reach my targets. I am putting all my HBD into the Savings in order to get that sweet 10% APY with my current goal to generate $1 per day from it. That would mean that I need to get 3,650 HBD.
| Goal | HBD Savings | Goal Completion | Previous Week | Weekly Growth |
| --- | --- | --- | --- | --- |
| 3,650 | 245.257 | 6.71% | 226.424 | +18.83 |
BEE (Hive Engine Token)
BEE is the native token for the Hive Engine platform and all the second layer tokens operations. It powers up the entire Hive Engine ecosystem and the latest use cases are for Liquidity Pools on TribalDex and Hive Outposts that enable existing and new communities to a ready-to-go website with additional features like NFTs or DAO Proposals. The current assets that I hold on BEE are from an airdrop and from there I have extended how I earn more through Liquidity Provider Rewards and exchanging from other assets on TribalDex or Hive-Engine. I have invested 100 HBD for providing Liquidity aside from the BEE airdrop and earnings from that. Some assets are still in the unstake process, thus the below calculation might not reflect that yet.
| Goal | BEE Assets | Goal Completion | Previous Week | Growth |
| --- | --- | --- | --- | --- |
| 1,000 BEE | 99.11 BEE | 9.91% | 97.522 | +1.589 BEE |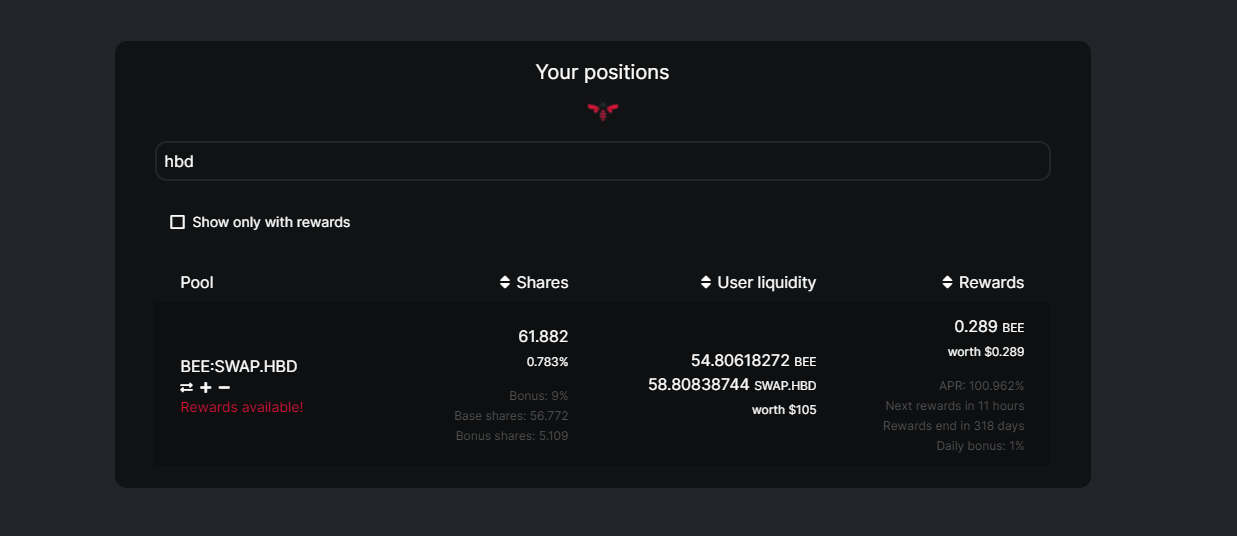 Hive main assets were always for me a central focus point and during the time I would trade other assets for HIVE. Besides the financial goals laid above, I have another one to be ranked as high as possible for both my holdings, activity, and engagement in this ecosystem. Based on HiveBuzz ranking system I am currently standing in 2313th place. Getting into the first 2K ranked users would be an amazing goal to reach.
Future opportunities for Main Hive Portfolio assets:
SPK Network - LARYNX Miner Claim drop having snapshot date on January 6th, 2022 at midnight PST. This is another reason to keep on powering or gathering HIVE!
Posted Using LeoFinance Beta
---
---