Make your child a financial and crypto wizz
Finance skills aren't taught at schools and crypto education is far away from established as it is barely adopted. Thus if you want your child to have a healthy financial and crypto culture, you need to take matters into your own hands and plan to introduce him to this world from an early stage.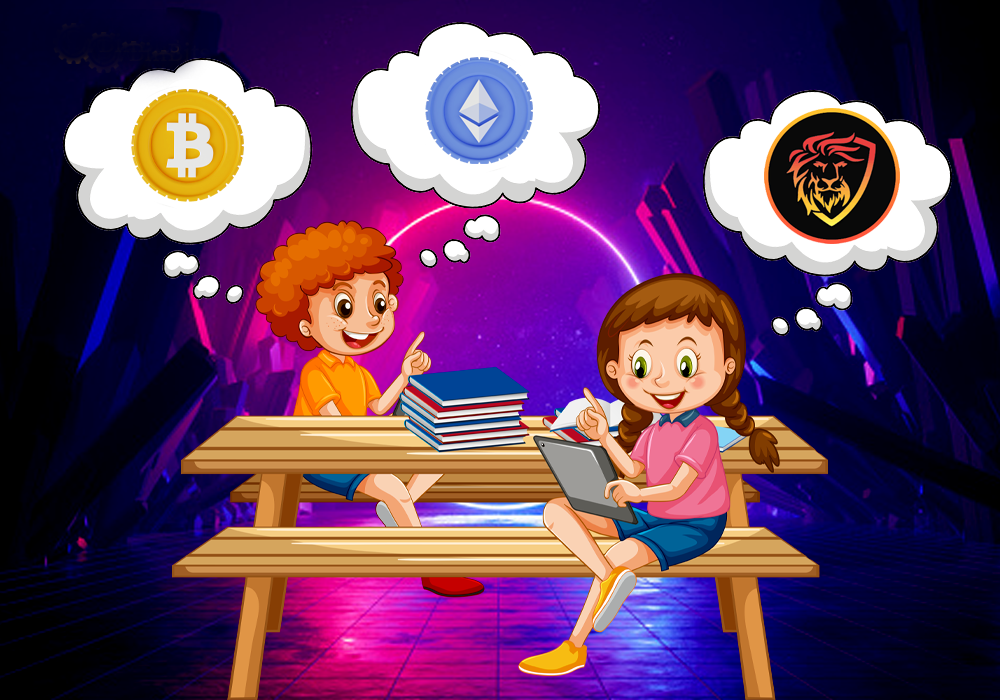 The first question would be, what age should you teach your child about money, regardless of its form...? The answer is that should start as soon as they won't put them in their mouth or throw them down. That would mean somewhere between 3 and 4 years old when they can start playing with money, while the age to grasp their value starts from around the age of 7 when they are starting going to school as well.
Pocket money is the instrument to introduce them to the financial realm. Give them a specific amount on a recurrent basis and explain to them that it is theirs to spend, but at the same time, if they will buy candies using all of them, they might not have any to buy anything else. At the same time teach them the concept of saving by giving them a bonus if they don't expend them all in a week or month.
As they love games, introducing them in a metaverse or in a play and earn game could be another way to have them learn about earnings. This can easily bridge the real world with the crypto one and let them use the funds they are earning for growing within the game or expanding outside of it. From here to crypto is a small step and they can assimilate easily how these assets are storing value through the utility within the game.
As they move towards the age of 16 you can start talking about more investment instruments like bonds, stocks, and crypto. Now is the moment to allocate them a small fund and let them manage it with the restriction to get the funds when over 18 of age.
With these realizations of the surrounding financial world, they will develop healthy habits that they will follow when they are becoming more independent and decide on their own path.
Posted Using LeoFinance Beta
---
---