The Internet evolution to web3 is infinite
If we look retrospectively at how the Internet came into our houses we need to start with web1. This first instance of the Internet was formed from read-only static websites with very little interaction from the users digesting this information.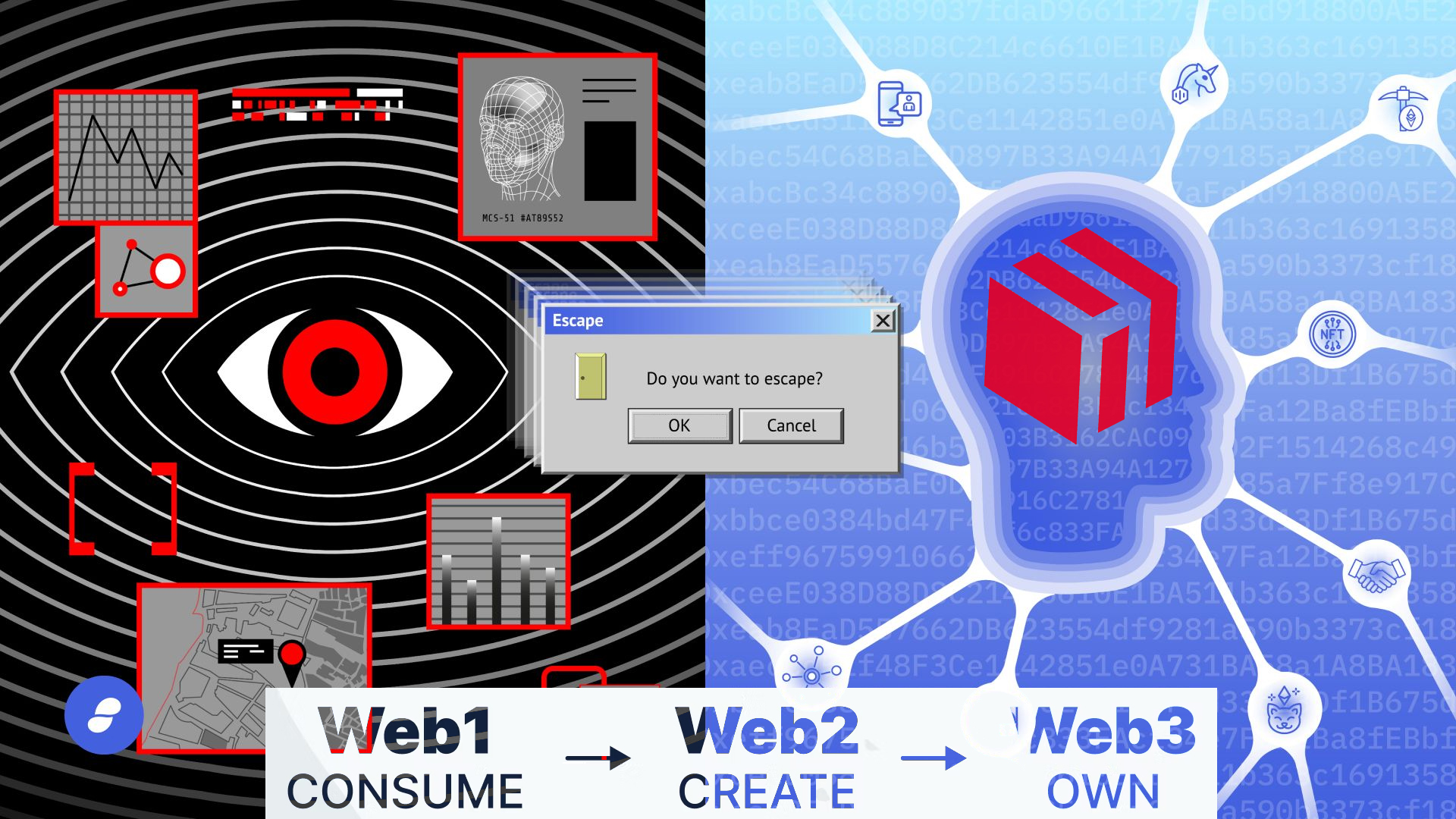 Next was web2 which brought dynamic read-write sites which enabled the exchange of information everywhere. But this came at a cost for the end users which usually ended up providing personal data to centralized entities that used that to increase their revenue through targeted advertising. User data was simply traded as a community by those capturing it, while the end user had almost no benefit from it.
Now with the web3 evolution of the Internet, all the static and dynamic data is democratized and decentralized, bypassing 3rd party monopoly centers and putting the information ownership and digital assets back into the hands of the users. Blockchain technology shapes this new form of the Internet and is transforming businesses from the traditional organization.

And one of the early web3 blockchains is Hive which simply stays the course on the core principles of decentralization, democratization, and true ownership. This was proven once with the Steem hard fork where people and communities have spoken and chose free governance rather than unilateral control. And since then we continued to grow and thrive from within, but also expanding into other ecosystems. Staying connected is a key factor in ensuring success and we are well-linked to other blockchains that exchange value.

Things that you will find on the Hive web3 ecosystem are Hive governance tokens, HBD stablecoin pegged to Hive, uncensored and free-to-speak platform for content creation and curation, NFTs, financial instruments like HBD Savings, and communities with specific dapps and games. This ensures a one-shop stop with all required services in a stable blockchain. There are still things that would bring more use cases to Hive like smart contracts and hopefully we will see those sooner or later. Nevertheless, we position pretty well on the market - Ranking 186 on CoinGecko per Market Capital - and through future developments and projects, we should only do better.
Posted Using LeoFinance Beta
---
---