The state of Hive blockchain - Users reports 1-Aug-2022
The state of Hive blockchain is a series of recurring posts tracking different stats on the chain and bringing infographics to your fingertips. The current report is focusing on the number of users that have joined this blockchain and will break down the growth using different dimensions. It will be published when specific periods will be completed in order to offer a broader image of the evolution and growth of the Hive blockchain user base. Current stats will cover the period up to July 2022 (included).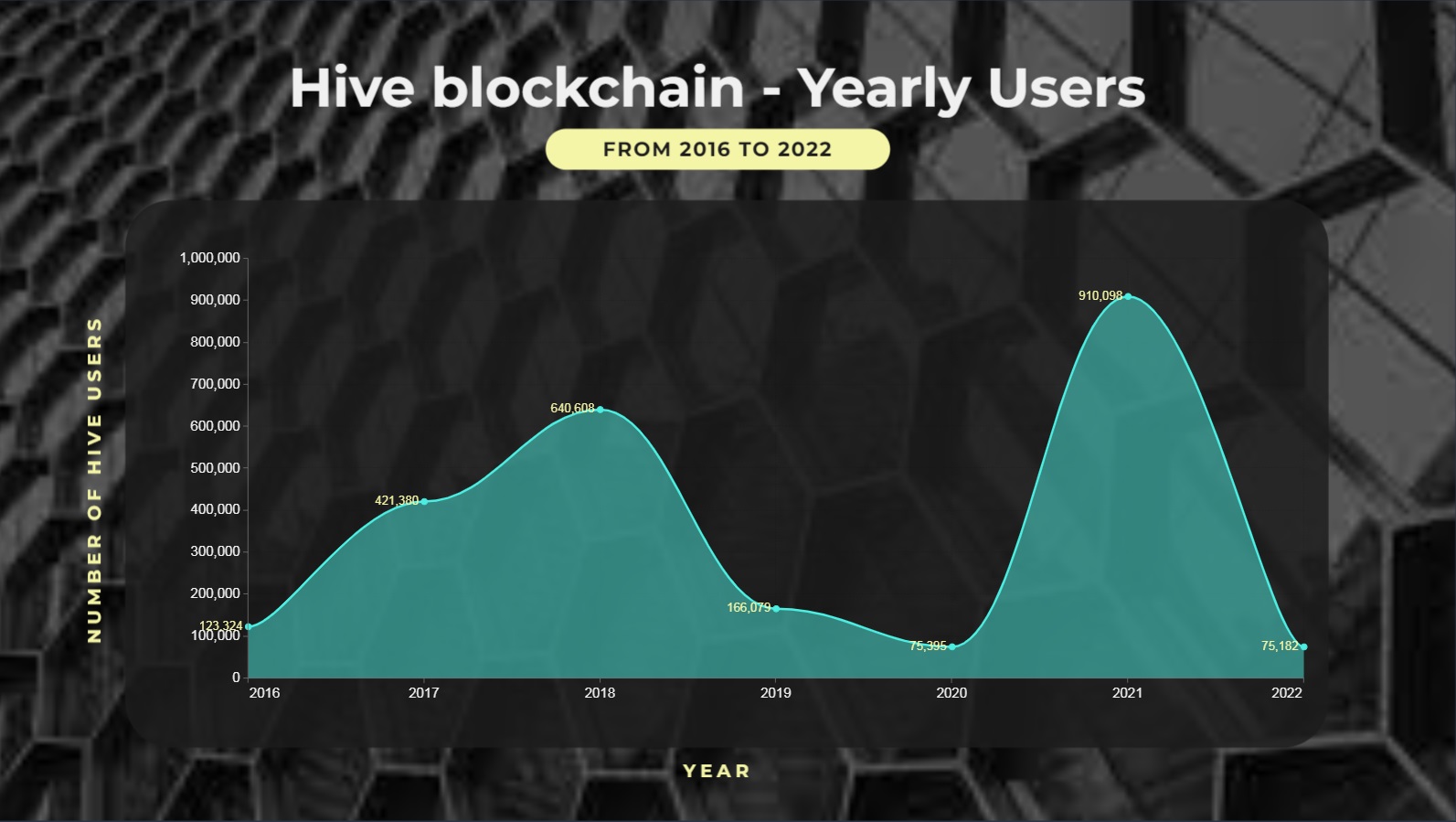 Hive blockchain - Yearly users infographics (2016 -> 2022)
The Hive blockchain is evolving continuously fueled by multiple dapps well established or which are coming to this ecosystem. Currently, the user base reached 2,412,070 accounts in total or 75,182 for 2022. This is in line with a yearly moderate growth compared with 2020, while having an exceptional year in 2021 due to Splinterlands's explosion in the blockchain gaming space.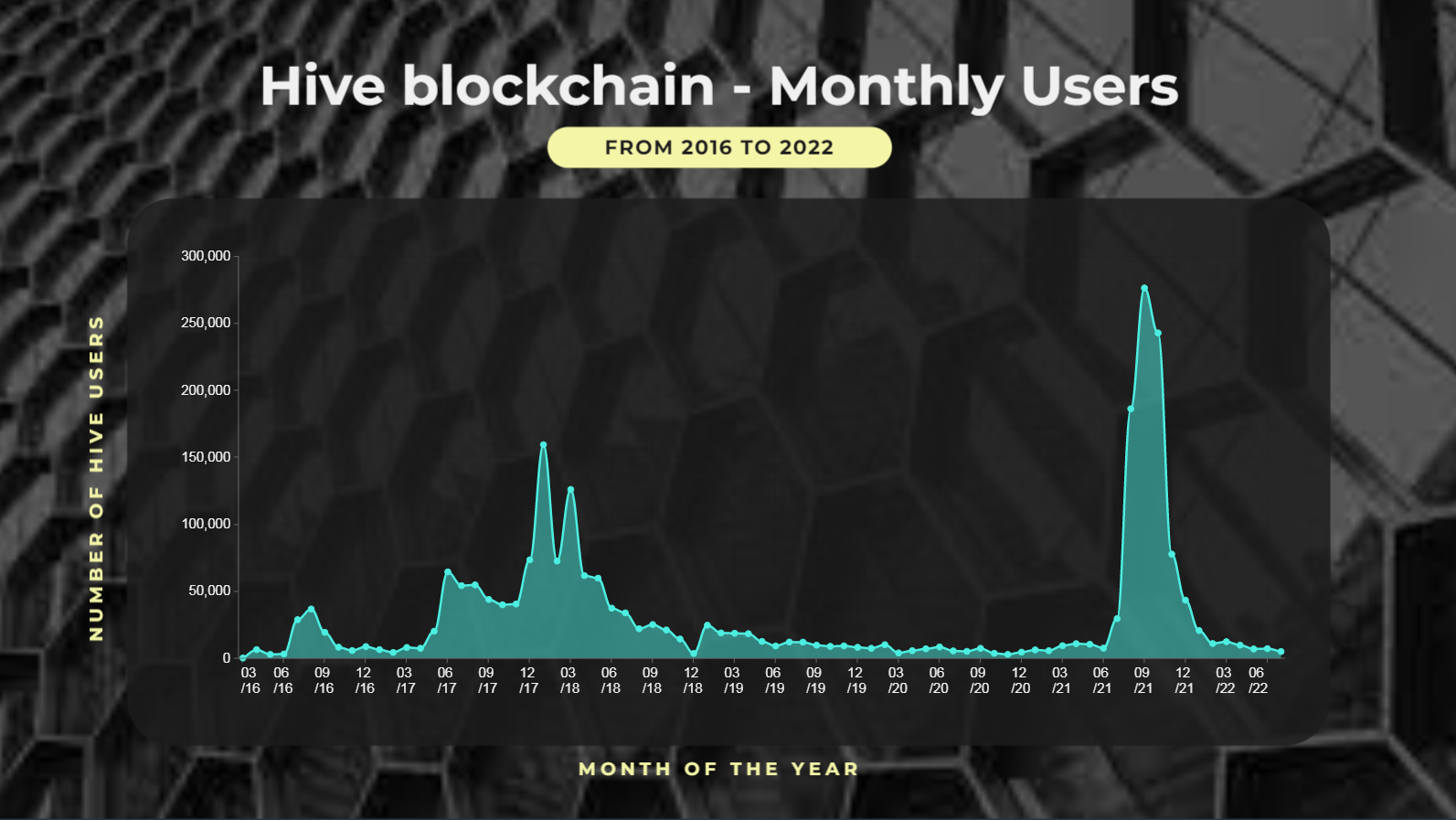 Hive blockchain - Monthly users infographics (March 2016 - July 2022)
The monthly users are steadily growing with no spectacular spike from any existing or new project coming to this space. Things might get hotter once a new project will be launched, but for now, we are trending softly and ended up with 5,335 new users for July 2022.
Community inquire
While "The state of Hive blockchain - Users reports" presented the Yearly and Monthly users infographics, it would be great if you would offer any feedback or what other insights you might want to see in regards to the Hive blockchain's user base. This will help in refining current stats and adding new ones that will offer more information for any interested party. Much appreciated!
Posted Using LeoFinance Beta
---
---