The state of Hive blockchain - Users reports 1-Sep-2022
The state of Hive blockchain is a series of recurring posts tracking different stats on the chain and bringing infographics to your fingertips. The current report is focusing on the number of users that have joined this blockchain and will break down the growth using different dimensions. It will be published when specific periods will be completed in order to offer a broader image of the evolution and growth of the Hive blockchain user base. Current stats will cover the period up to August 2022 (included).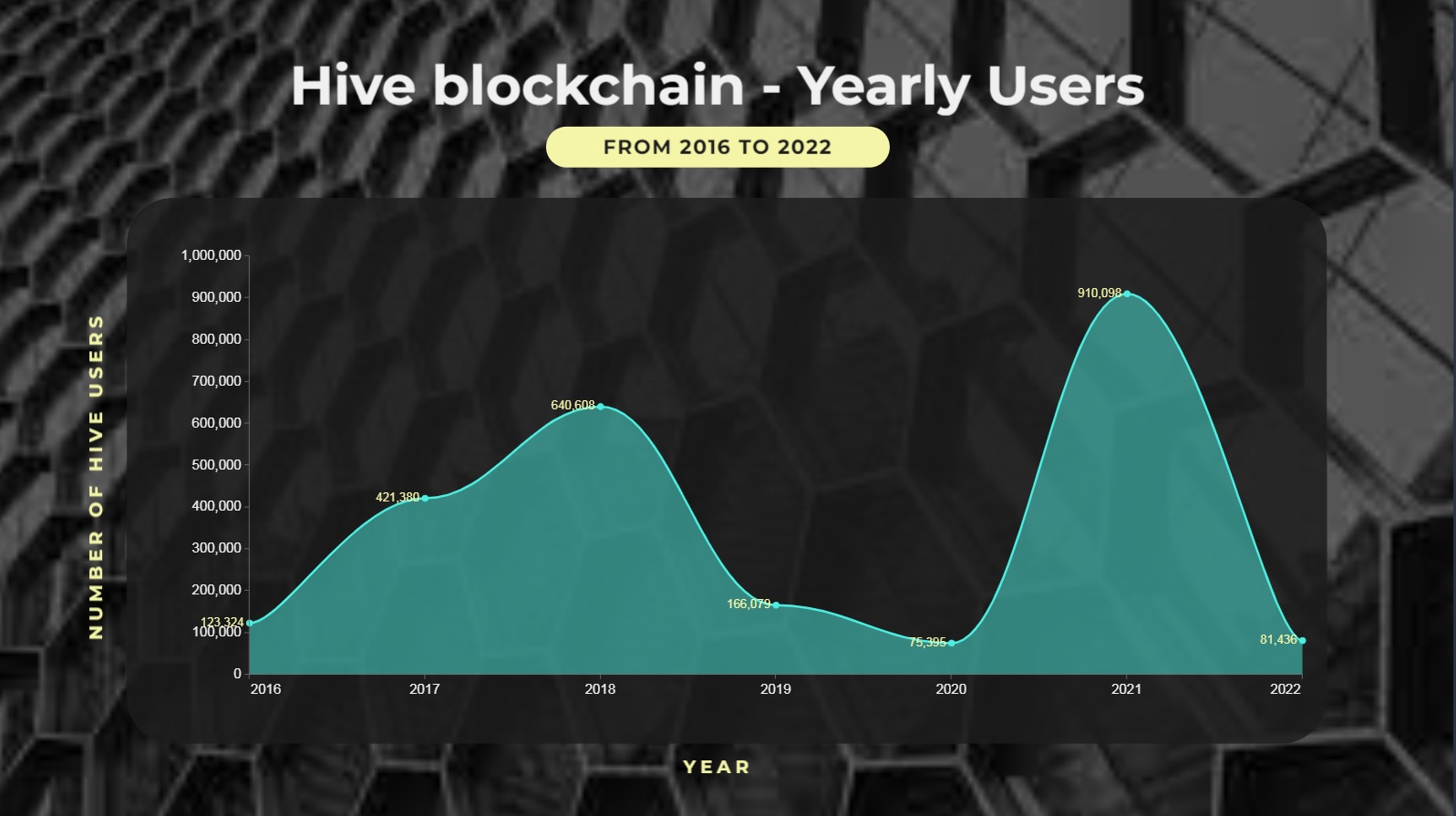 Hive blockchain - Yearly users infographics (2016 -> 2022)
Yearly users are getting stronger and stronger as Hive blockchain continues to fortify its user base and also attract new users with existing project enhancements and new ones lightly coming to market. For 2022 we upped the user base with 81,436 new accounts and we reached an overall of 2,418,325 which is quite impressive. Probably this year we can target 2,500,000 accounts which is a great number to reach!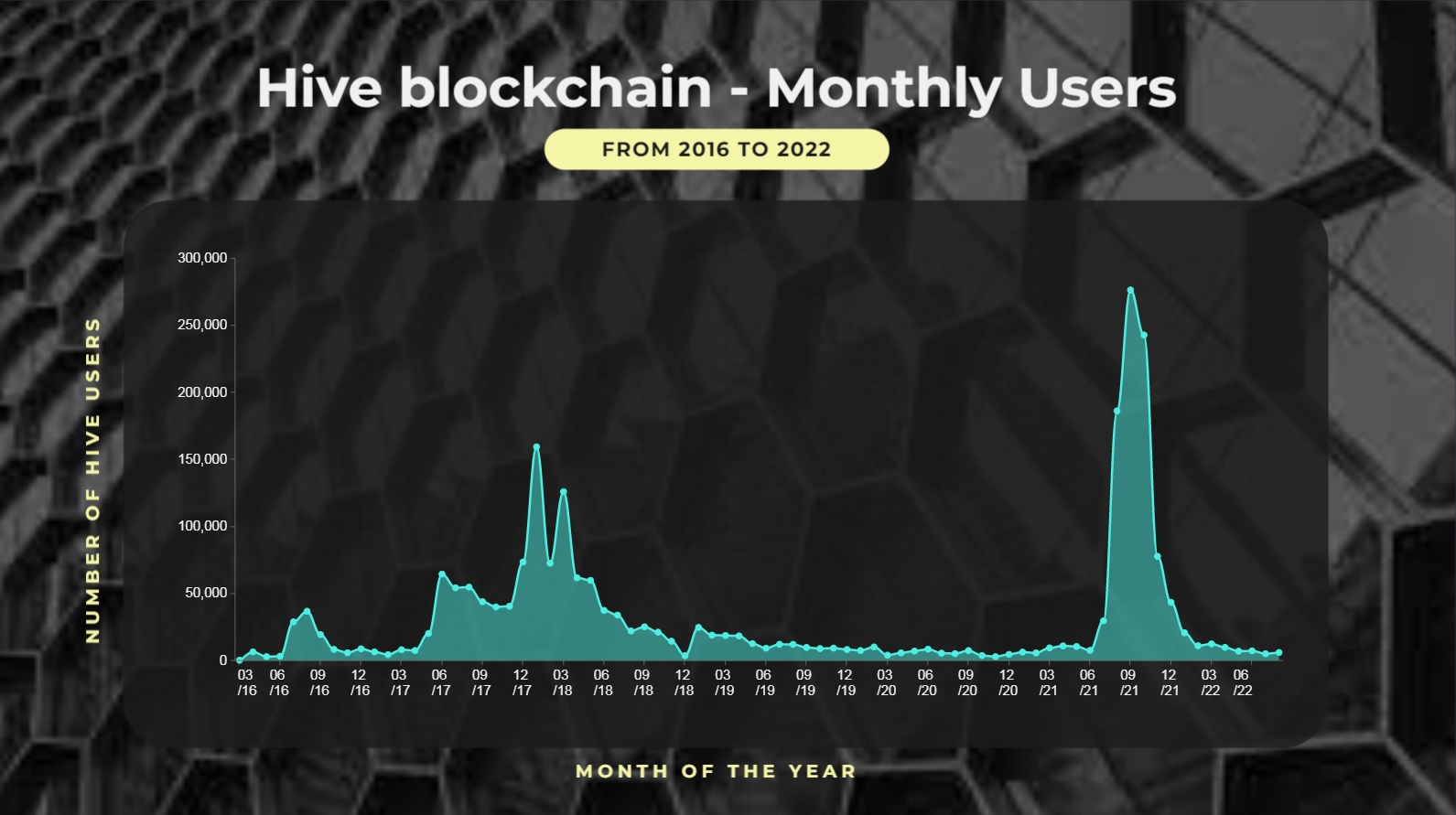 Hive blockchain - Monthly users infographics (March 2016 - August 2022)
We had another good month in terms of growth as in August 2022 we expanded and outreached 6265 new users. That is a little bit more than on July 2022 when we added 5335 new registrations and I think we should do better in the incoming months. Things are evolving quite well within the Hive ecosystem and development continues also at the base and infrastructure level with new HF, but also existing and new projects are yet to deliver new features like Splinterlands, Major Soccer League, Ragnarok games or Speak Network.
Community shoutout
While "The state of Hive blockchain - Users reports" presented the Yearly and Monthly users infographics, it would be great if you would offer any feedback or what other insights you might want to see in regards to the Hive blockchain's user base. This will help in refining current stats and adding new ones that will offer more information for any interested party. Much appreciated!
Posted Using LeoFinance Beta
---
---