Travala (AVA) is a good investment that keeps on giving
Travala.com has grown from a small start-up in 2017 to the world's leading blockchain-based travel booking platform trusted by thousands of customers worldwide as their preferred online travel agency. Powered by blockchain technology and tokenized incentives it is one solution that brings new value and payment options in the tourism industry. The native cryptocurrency of the platform - AVA - can be used for payments, receiving and redeeming loyalty rewards, refunds, and as a store of value, among several other use cases. Beside this you can pay your Holidays with a vast number of cryptocurrencies.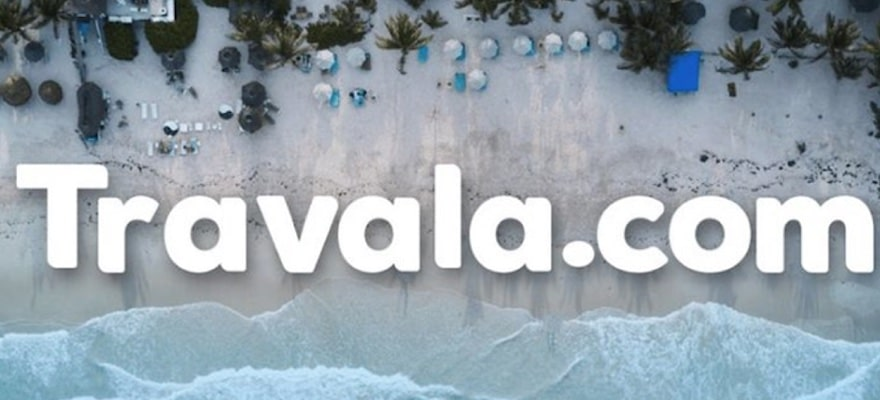 I have invested in Travala (AVA) one month ago, started with 1,000 AVA and invested meanwhile 1,500 reaching in total 2,500 AVA. I did this in order to be able to stake to Smart 3 Level which brings some nice benefits from it. But let's try to get things one by one and see why AVA proved until now to be a good investment and what I got from it so far.
First the AVA cryptocurrency price improved pretty good from my initial investment. My entry points for the AVA price were at $0.76 and $0.71. Now the price is trading at $0.92 so only out of that it results a good profit if I was to sell. The idea for buying into AVA was that the tourism sector should bounce back this year with the COVID vaccine rolling out, so at this point I am not thinking of selling even if we are in a cryptocurrency market bull run and the increase of its price might be an effect of that as well. I expect it to do better during the year and continue to improve the price and seeing it well established above the $1 mark.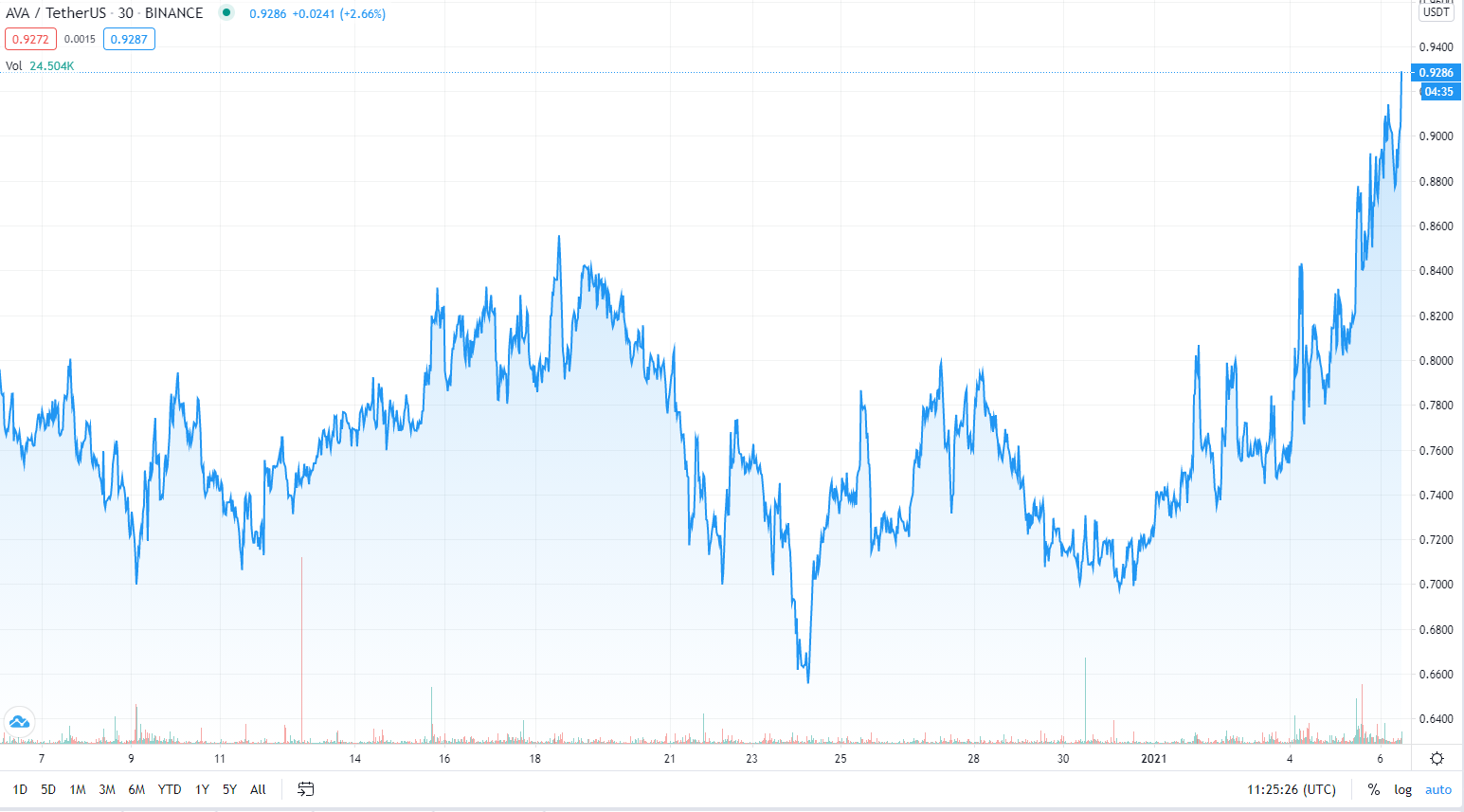 Another incentive for getting into AVA is that they are offering a staking program which provides monthly income out of it. So far I participated in Smart 2 Level where I have locked 1,000 AVA and at the end of period I was entitled 24% APY compound from a 50/50 ratio of AVA and Travel Credits. While I would have prefered to be 100% AVA, the Travel credits are good as well as I will be able to use those in a future vacation. The results in this case for me were of 10 AVA and 10 USD (~8 Euro).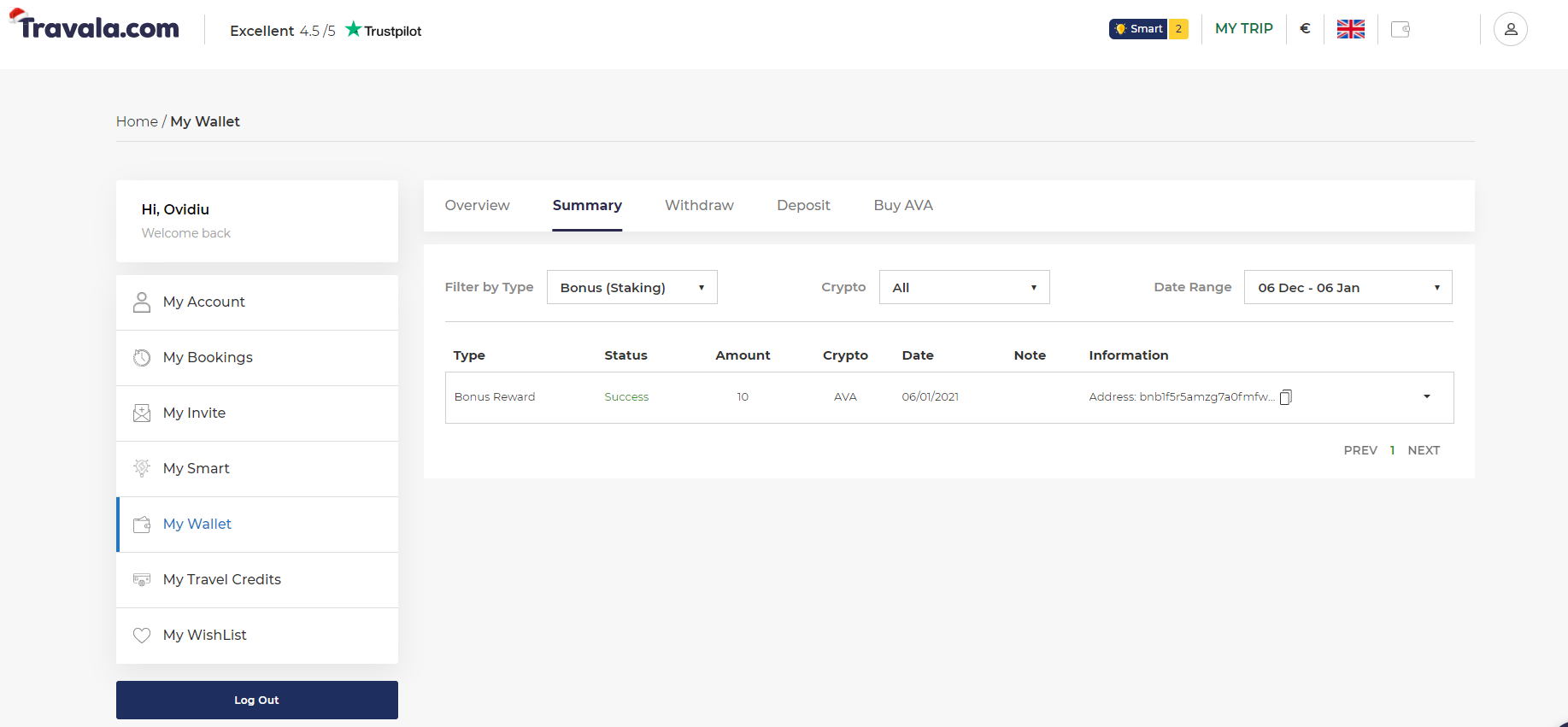 What is also great about AVA is that they have a burning program which ensures the scarcity of their cryptocurrency. The AVA Repurchasing Plan will take place every quarter until 21,571,086 AVA are permanently destroyed. This represents 35% of the total starting supply of 61,571,086 AVA, reducing the overall total supply to just 40,000,000 AVA. Considering that there will be a burning in this new Quarter I am expecting to see also a price improvement out of it.
Travala.com Completes 4th Quarterly AVA Token Burn on 15th October 2020
Travala.com burns 46,947 AVA, equivalent to $26,036 USD worth of tokens at the time of the burn.
The amount of AVA to be repurchased and burned each quarter is determined by Travala.com's booking activity, therefore it's expected that as our booking volumes continue to grow so will the value of AVA tokens repurchased and burned on a quarterly basis.
While this is not a sure thing I believe that it has the potential to be a good investment with the tourism expected to bounce back this year and with the advantages offered by Travala to pay the vacations using various cryptocurrencies. AVA token itself has good mechanism for providing scarce supply, it is limited enough to still provide value and with the Smart plans it offers any holder a way to stake and earn. I think these are reasons good enough to be considered when picking the cryptocurrencies from your portfolio.
Join Travala and get 10 USD Travel Credits on Signup!
Posted Using LeoFinance Beta
---
---