Just broke into the Top 100 BEE holders on TribalDex
For a bit of time I have been grinding in the TribalDex blogging space and putting out content periodically along with daily curation. Beside this I am participating in BEE:HBD pool which provides some nice daily returns. Aggregate all of this channels I have succeeded to break into the Top 100 Richlist and get myself positioned on the 100 ranking.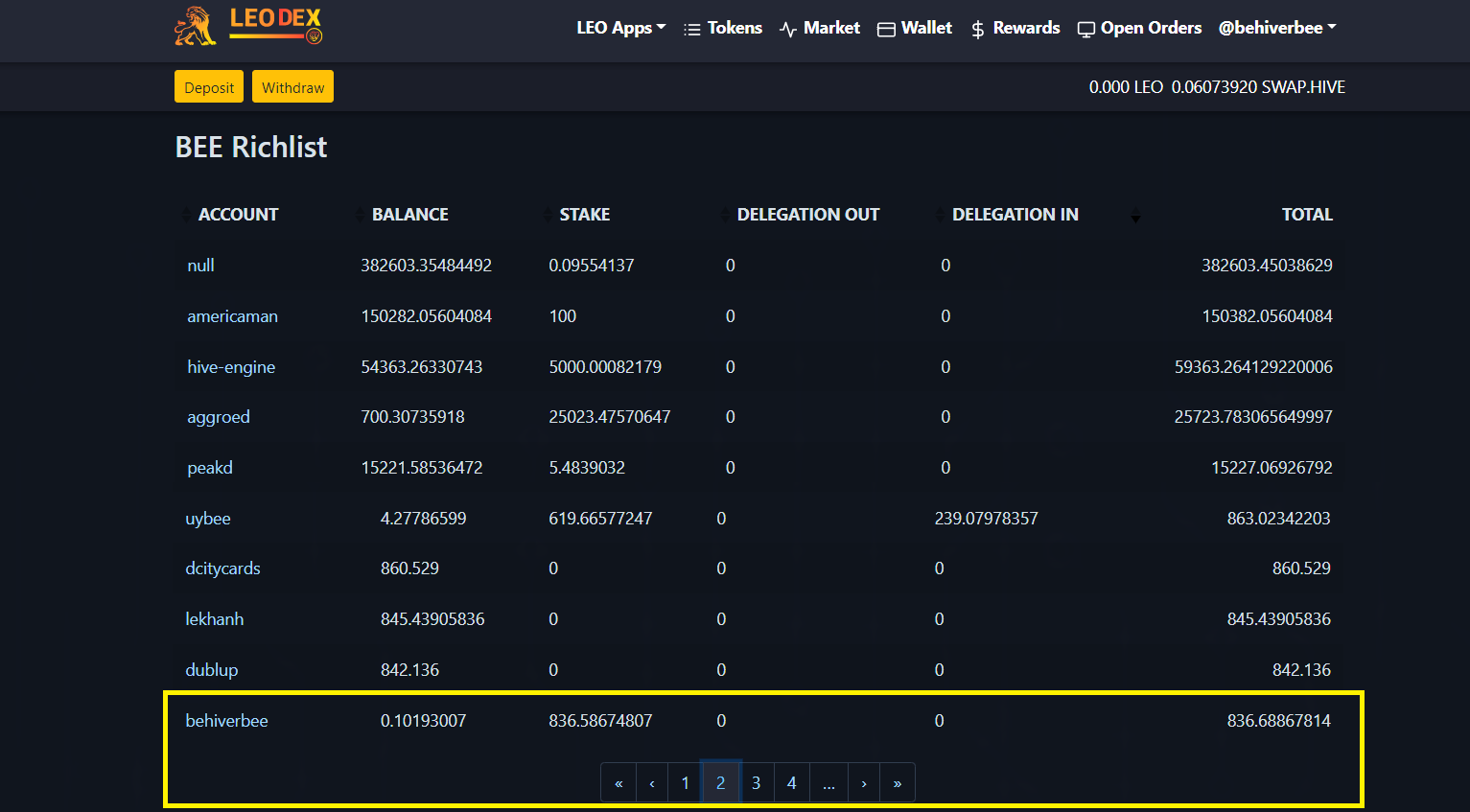 Getting into the Top 100 BEE holders on TribalDex was one of my first goals since decided to put some of my focus on this community and its utility token. For me the ultimate goal is to launch a new token and community so any help along the way helps achieving that. But considering that I need well above 5,000 BEE tokens there is a long way until I achieve that.
My next goal on the BEE Richlist is to continue to rank up and establish myself within the Top 90. That would imply that I need to surpass 1,000 BEE tokens which is not quite far away considering that I am present daily within this ecosystem. I believe that in about 2 weeks that should happen.
---
---