A big surprise, voucher situation and maximising profit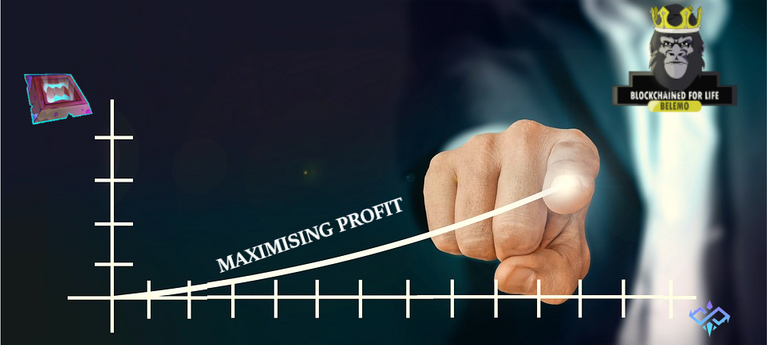 Remember I said that I'll not be participating in battles anymore, and just focus my attention on earning from rentals. Well, yesterday I was reminded of the reason why I love this game so much and it made me rethink my decision for a minute.
Remember I still have some Chaos Legion cards in my possession that I hardly ever use. I've not put them up for rent yet because I've been upgrading them in the background.
Those cards were enough to get me into Silver 3 league. So thanks to them, I was eligible for 12 loot chests.
I opened the loot chests and what did I find? I saw a whole 28,900 DEC in one of the chests.
Other than the time I got a gold foil legendary Kraken a long time ago, this is the biggest score I've ever received from a single loot chest.
The special thing about this score isn't just the dollar value of the DEC I received. Although if I did sell it, I'd fund Christmas and then some.
The sweet thing about this loot is that simply hodling it invariably increases my SPS airdrop points. To accumulate this many points, I'd have to consistently rent out my entire deck for one month or two Splinterlands seasons.
Splinterlands is the gift that keeps on giving and right now, I'm really contemplating getting back into the game. I really miss participating in battles and yeah, I have free time for other activities, they're not quite as fun and rewarding as Splinterlands.
I've always been one to dedicate my time towards more profitable ventures. Earning those Chaos Legion reward cards and that fat stack of DEC really got me thinking.
I made the decision to switch to the rental business because the rewards aren't always encouraging. I also need to remember that this fat stack of DEC is just a flash in the pan and not a regular occurrence.
There's still a lot of competition in the game and the rewards have to be spread out across the board. I'll just revel in my loot, continue upgrading my deck and increase my rental earnings in the process.
I need not be distracted by this loot chest. It's time to double down on my current path.
Voucher conundrum
Every passing day, I've been adding more monsters to my collection and leveling them up. For now, I've focused my attention on accumulating through Chaos Legion packs but I'm not rushing anything.
Instead of aggressively buying packs from Hive-engine, I decided to be patient instead and just mint packs as I get vouchers. Looking at the price of vouchers today, there's really no point in holding them for the future.
I'm pretty certain the price of vouchers will be going down the toilet when the general sale starts and we no longer need them to mint packs. So because of this, I only really have two options to maximise profit.
The first option is to sell the vouchers as they come and then just hodl the proceeds. This was the approach I wanted to take and I probably will go down this route eventually.
The other option is to mint packs as they come. This is what I've been doing so far. For what it's worth, I don't think this is the best approach. I think using the previous approach is a better way to maximise profit but I'm really drawn to buying and opening packs.
At the time of writing, there are still 21 days of voucher airdrop left, so there's still time to sell vouchers and hold the proceeds. For me, the real fun starts during the general sale but my impatience and addiction to opening packs won't let me be.
As far as I'm concerned, the best move is to sell the vouchers, move the proceeds to credits and then wait for the general sale that starts in about 27 days or when 2 million packs are bought off the market.
Since there are 21 days of voucher airdrops left, and we've completed 9 days so far, I'll find a mid-point. So when there are 15 days left, I'll start selling the vouchers, then convert them to Credits that will be used during the general sales.
If the price of vouchers stays as it is, I should end up with about $132 worth of vouchers. That should get me closer to my $1k target that I need to buy 250 packs during the general sale.
I'm also going to need extra money to pay for potions, but we'll cross that bridge when we get there. For now, I need to focus on how I'll get the packs when the general sale starts.
Contact & Support

Posted Using LeoFinance Beta
---
---