Didn't make top 25 again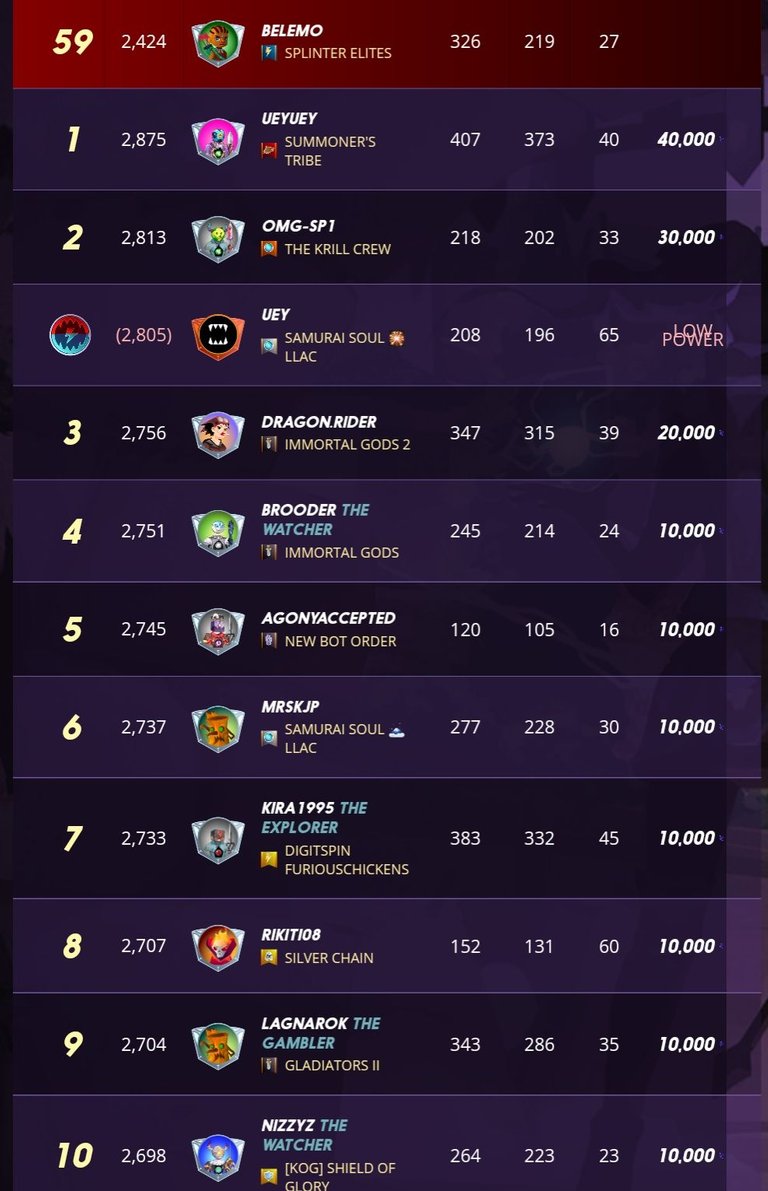 It's been a very solid season for me, as I chase my 70 Silver chests target. I'm already up to 68 at the time of writing and I'll most likely reach my 70 target.
Overall, I think this has been a productive season. I've been a bit more consistent with my ranked play and even participated in guild brawls. It's one of those seasons where I was very active and feel like I truly maximised my potential.
The only issue I'm experiencing is reaching one of my main targets and that is to break into the top 25 in Silver league. Right now, I'm already 59th and striving to climb up the ladder but it's looking quite difficult.
The competition in Silver league is still quite stiff and breaking into the top 25 still seems like a pipe dream. My current rating puts me in Gold 2 league, yet that's not even enough to be among the top 25 in Silver league.
Breaking into top 25 will require getting on one of those face melting winning streaks. I'll need to string at least 15 wins together to stand any chance of actually entering the top 25.
I seriously doubt the possibility of getting 15 wins together and while giving up sucks, I have to be honest with myself. I'll keep trying and will probably even end up worse than I currently am but no risk, no reward.
It's not like I have anything to hold on to, so I might as well go for it. If I win, that'll be great but if I don't, well, at least I tried.
The alternative
One of the main reasons I decided to stay in Silver league was because I intended to crawl into the top 25 places. Earning that DEC would be a really nice addition to my seasonal rewards and would undoubted make my earning more valuable.
At the end of the season, I'll be able to compare my quest rewards with maximised gold quest of previous seasons, to note which one is better. I really need to be certain about what I'm doing because for me, it's all about squeezing out maximum value from my deck.
Posted Using LeoFinance Beta
---
---