GLX is making the bear market bearable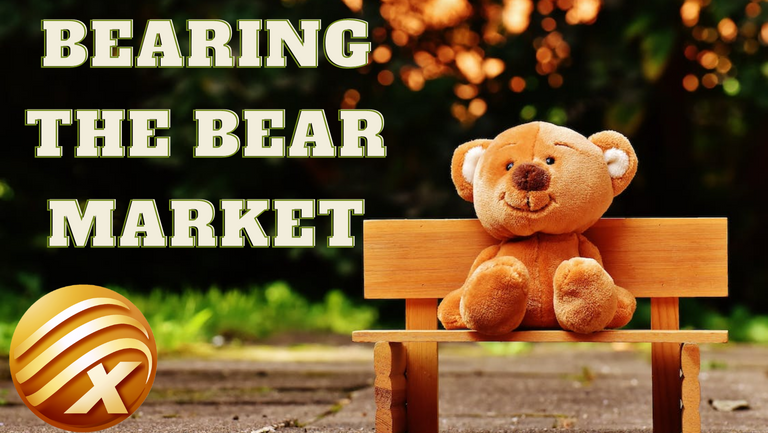 The funniest thing about the past week is that I intended to sit out the entire Genesis League Sports platform and focus all my attention on Splinterlands. However, what started as a random "shitcoin purchase" has evolved into a source of income that has reached unfathomable levels of profit.
I'm not going to lie, the whole situation with GLX token has been one of the surprises of my crypto career. It has once again shown just how much value can come out of Hive and also how much value can come from pulling the trigger early.
Interestingly, I actually got in a bit late. If I had got in when the idea first popped into my head, I probably would have even bought more tokens and would be earning more from staking.
The way I see it, one of the major reasons why there's a perceived lack of spotlight on the project is that there's not much interaction with investors on Hive. Most interaction with the community actually happens in the Discord channel and the whole thing just seems to be a bit under wraps.
You'd think that with this level of success in terms of the market value of the token, there would have been more interactions with the general public. In times of heavy pumps, projects tend to double down on marketing and ride the curtails of the pump but that doesn't seem to be the case here.
My hunch is that GLX token's success took everyone by surprise and we're just living in Lala land. When the dust settles, we'll be plunged back to reality but that's not going to be happening anytime soon.
Buying Packs
I originally planned to sit out the entire Genesis League Sports platform but considering how well my GLX token farming operation has been, I decided to give the game a shot. I still don't see myself actually playing the game but I could invest in assets.
For now, at least, I've decided that I'll sit on the sidelines investing in assets while figuring out if I actually want to get involved. The details about gameplay, getting started and other features are still unknown so it is hard to develop a working strategy.
The best-case scenario is that as an early investor, I'll have enough in-game assets to start a scholarship program or something of that nature. This essentially means that I'll be adding yet another source of passive income affiliated with Splinterlands.
I can't lie, even I am surprised by my sudden U-turn. I could hardly believe it when I bought packs yesterday and now I have a strategy where I'll be regularly buying packs until the end of the two presale phases.
The best part about it is that I'm technically not even paying for the packs from my pocket. Put differently, the packs are literally paying for themselves since I'm paying for them with GLX staking reward.
It's amazing how a simple $48 shitcoin bag can change your plans. I guess that's just how it is in the crypto industry; you always have to keep your head on the swivel and be open-minded.

Posted Using LeoFinance Beta
---
---