Hive mega pump hopium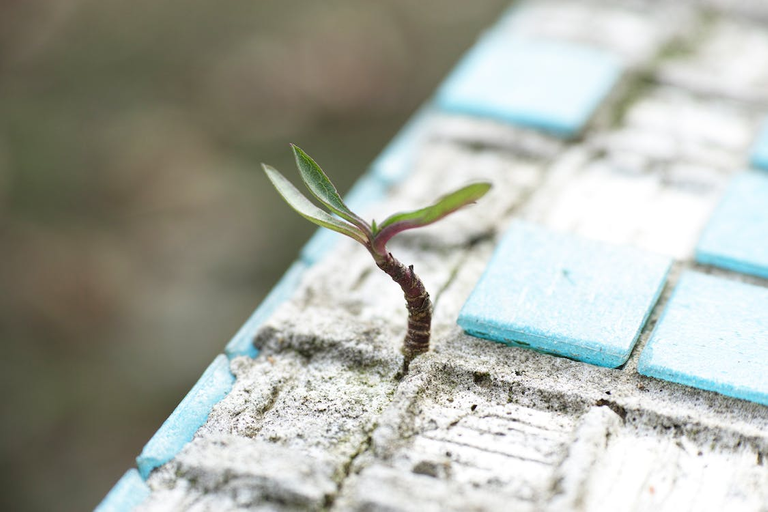 It's been a rough couple of months but it looks like we're seeing some relief. Bitcoin already crossed 21K and with that comes other benefits that include a minor Hive pump.
We've seen Hive drop to sub-30 cent lows in the past couple of weeks. At the time, the market was bleeding and there were conversations about Bitcoin dropping to as low as $10k.
Things are very different from those days now and while it does seem like a good time, I can't categorically state that we're out of the gutters. There's a lot of optimism in the air, @ebingo thinks we're back to where FTX left us and investors seem to be reconsidering their bearish stance but we can't get ahead of ourselves.
Hive looking good
A couple of hours ago, we saw Hive climb above 40 cents and got quite close to the 50 cent market. Binance trading shows that Hive reached as high as 47 cents a couple of hours ago and it makes for good reading.
The market has been in bleed mode for the past couple of months and many, like myself, have embraced the pain as norm. It has been a frustrating period for everyone involved and Hive wasn't left out of the rut.
At the time of writing, Hive has dropped slightly below 40 cents but the general optimism seems to be affecting the price of Hive. Hive has been testing higher lows in the past few days, making a possible run-up seem likely.
Bitcoin has settled somewhere a bit over $21k in recent times and that has generally been good for the wider crypto market. Alas, most assets have settled around a mean figure but Hive bulls still seem to be feeling bullish.
This is generally in keeping with Hive's theme of somewhat erratic behaviour in the market. I wouldn't say Hive has decoupled from Bitcoin but we already know that due to the vast community and interest from South Korea, in particular, we tend to get Hive pumps that deviate from the general market.
The signs from the past few days seem to depict quite a bullish time ahead for Hive. It's not just about testing higher lows but also about the manner in which these higher lows are being tested.
Investor confidence is much higher than it has been in the past few months but I think the potential Hive pump goes beyond the whims of Bitcoin. My suspicion is that we're going to get one of those UpBit-induced pumps with high trading volume in the Korean exchange.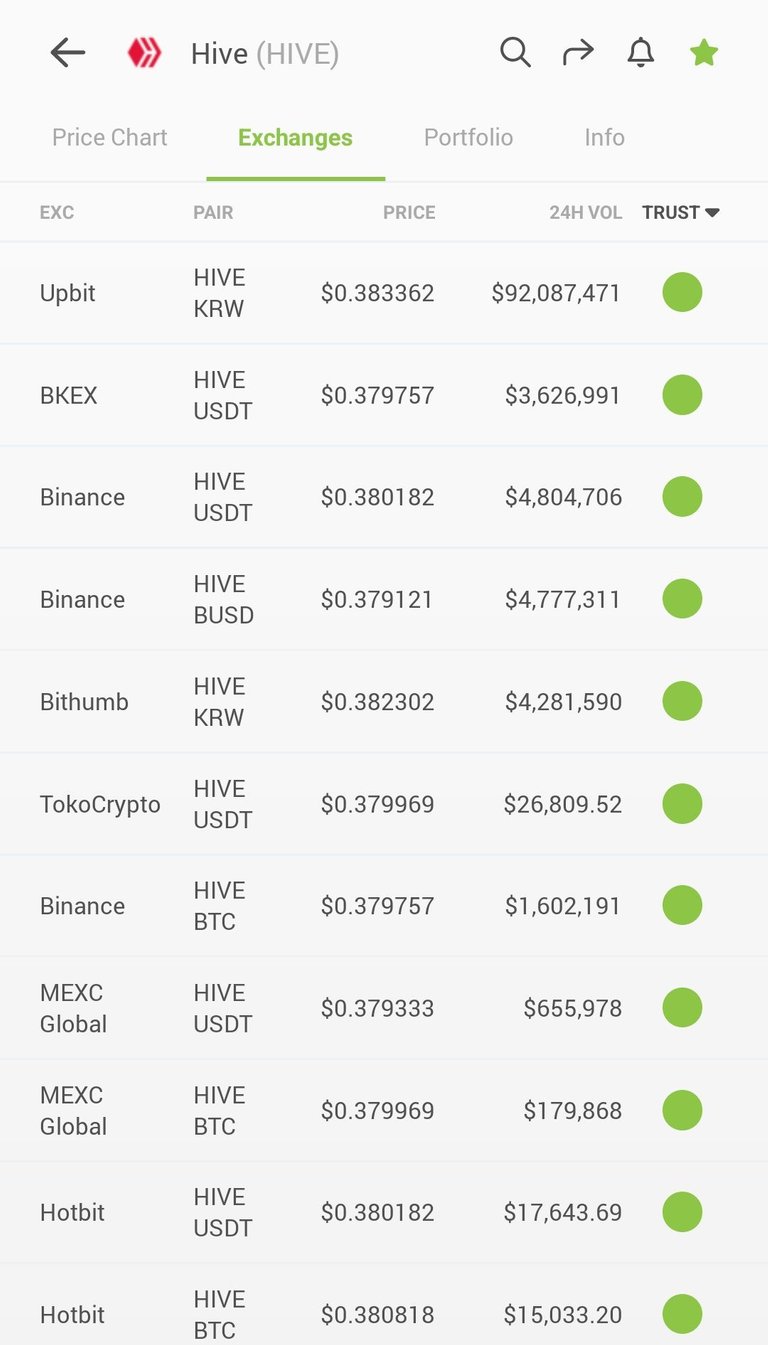 Coingecko shows that there's been a bit over $93m worth of trading on UpBit alone in the last 24 hours. This isn't anything out of the ordinary for most top 20 assets but for Hive, it is often a precursor to an incoming flow of cash from our friends in Korea.
Perhaps a mega face melting pump might not be on the cards but I won't be surprised to see Hive pushing for the $1 mark in a couple of days. In the face of what we've been through, a pump to $1 represents roughly 200% pump from today and that will definitely bring more eyes to the community.

Posted Using LeoFinance Beta
---
---