Is SBF that much of an idiot or a liar?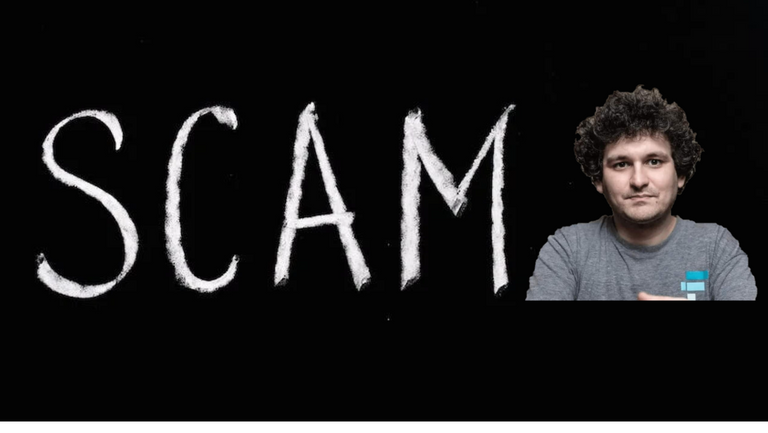 The title of this publication came directly from @taskmaster4450's response to one of my Tweets. My tweet was a one-word expression of shock at the level of bullshit that SBF was spewing in his tweet.
This whole situation with SBF is easily the strangest thing I've experienced in the roughly five years that I've been around the crypto streets. I am beyond confused about how this man is being treated and I have to say, something smells really fishy and it's not sushi.
Two days ago, SBF granted a live interview to journalists where he discussed the FTX situation. The event ended with the CEO of the dead exchange receiving a rapturous ovation from the crowd that was wowed by the genius of a man.
I'm not going to mince words, I want to punch SBF in his sweet and innocent-looking face. However, the real assholes in this whole situation has to be the legacy media who have continued to peddle bullshit about the situation.
The media have continued to peddle the same crap that's been making the rounds. SBF is a kind-hearted vegan that bones Caroline, loves the planet and all that other crap.
The brilliant journalists of the media that most likely live in the pockets of SBF have continued to marshal this clean up campaign for SBF in a bid to influence history. In Twenty years' time, they want everyone to remember SBF as a hero that couldn't actualise his dream, rather than a fraudulent cunt.
Crypto attack
I hate wearing my tinfoil hat but considering how absolutely bonkers the whole situation has been handled, it is hard not to consider alternative logic. At this point, it is really all I have to hold on to.
The prevalent tinfoil hat theory is that SBF is an agent of the feds that was put in place to bring disrepute to the entire crypto market. My fellow tinfoil hatters have theorised that this is probably the reason why he's not on the FBI's wanted list.
If we were living in the era of those wild western movies, a man like SBF would have bounty hunters chasing him dead or alive. Alas, here we are, watching interviews of this fraud give heartfelt responses to journalists trying so hard to "clear his name" and absolve him of guilt.
A complete lie
For what it's worth, I didn't even bother watching the full interview because I can bet my left nut that SBF or the journalist would say anything relevant. It'll be mostly balls fondling and braindead gripe.
These journalists are doing everything to bamboozle the normie crowd into thinking the situation is more complicated than it is. The reality is that SBF and his cohorts are a gang of thieves that misappropriated funds that belong to others.
Yes, the number one crypto rule is that if it's not your keys, then it's not your coins. However, when an exchange claims to keep your funds safu, you're banking on the exchange's integrity and that's something that was very lacking in the institution called FTX.
TO simplify this situation for normies; SBF convinced people to send their crypto to him because he promised to keep it safe and enable them to trade it with other assets. He then took the said assets and spent them on frivolous investments while making lofty promises to the helpless users of FTX exchange.
In summary
I don't think SBF is an idiot because that'll be an oversimplification of the situation. In fact, I think he's a scheming genius that's trying to use the media to make history kinder to him.
Those of us that were there will never forget this event and we'll do our best to carry the story. However, SBF has done a great job in laundering his personality and for that, I say fuck you to the legacy media.
One thing for sure is that the man is a liar and should not be doing interviews because he really should be behind like the fraudster that he is. He's not sorry about anything, he's just sad he got caught so early and he will continue running like the thief that he is because he doesn't have the level of integrity required to face the music.

Posted Using LeoFinance Beta
---
---