Leo, SPS, LVL and the numerous investment opportunities on Hive blockchain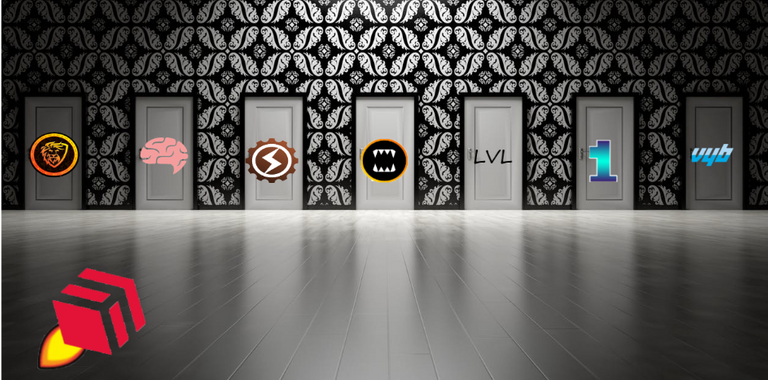 I just checked the market and it is a bloodbath. Virtually every asset is taking a beating and it looks bad.
Surprisingly though, I checked my emotions and despite the fact that my portfolio value is equally taking a beating, I find that I'm not actually even panicking. I guess being around these parts for a while and seeing this sort of event unfold multiple times kind of gives you a thick skin.
Anyway, thanks to my emotional state, I look around and see numerous investment opportunities. There are so many coins and tokens that really deserve some looking into right now.
In everything, my biggest pain is that I have financial constraint that inhibits my ability to invest in these opportunities. I'll still be able to generate funds through some of the freelance work I do to invest in multiple opportunities though.
I'm dividing the investment opportunities I'm tracking into a list of assets that are on Hive community and those that are outside the community. I like doing this way to ensure I can easily track my activities.
In this publication, I'll focus on the numerous opportunities that are on Hive blockchain. Subsequent publication will discuss opportunities outside Hive.
Hive opportunities
There are quite a number of usually solid assets on hive that are taking a beating. Again, it can be expected due to the times, particularly as we're seeing Bitcoin trade around $27K range.
Hive looks nice
Starting at he top, we have Hive itself looking like a really sweet buying opportunity. I can't say for sure if we've hit rock bottom yet, but I know that Hive's ceiling is much higher than whatever ATH that it has reached.
Hive is still a very solid long term opportunity, and at 40 cents, even in the short to medium term, that is an opportunity to nick an easy 2.5-3X your investment. Hive is going to bounce back hard and when it does, you're going to be grateful you took the risk.
Assuming like me, you're too poor to actually buy tokens, then you should get active in the community. This is an opportunity to earn more Hive from your sweat.
The inflation mechanism dictates that more Hive gets printed as the price drops. So, what I'm saying in essence is that this is the best time to publish, curate, and engage on hive because while the current dollar value of rewards might be low, the future is bright.
Leofinance though
I mean, this should go without saying but there's a massive opportunity to get yourself Leo tokens and improve your standing in the community. Personally, I'm going to be adding even more Leo to my collection in the coming days.
Just like on the top layer, this is also a perfect time to get active in the Leo community. Leofinance community is one of the top communities on hive as a whole, so you don't only earn leo tokens, you also earn Hive that also has future value.
If you have a couple of dollars laying around, you can also consider adding leo and staking it. Curating on Leo alone is a nice way to accumulate even more leo for the future.
SPS looks interesting
SPS has been quiet for a while, as we go about the daily airdrops that are slowly winding down. Just like the entire market, SPS has also taking a beating.
At the time of writing, we have SPS token trading at 6 cents. That's extremely cheap for an asset that was approaching $1 at one point.
Splinterlands investors are already aware of the potential that SPS holds and how it is integral for the future of the game. I bet many are licking their lips at these low prices and are watching the market, just waiting to pounce at the earliest convenience.
For people outside Splinterlands, what you need to note is that there's a lot of interest and developments coming for SPS. A decent supply will be burned, more ways to use it will come, it is listed on Crypto.com and many other major exchanges will list it in the future.
I believe that SPS is going to be the first Hive based Billion dollar project. However, the only way you can be a part of that is by investing when everybody else is selling.
You forgot about PsyberX
I'm always keeping tabs on LVL tokens in my wallet. It is actually my daily routine.
Right now, I'm looking at the token and wondering if it is time to add more to my collection. Note that LVL is going to be limited to only 500 million tokens in circulation, meaning that the success of the token is heavily dependent on the success of the game.
The psyberX market place is already in an advanced stage of development and work is being done in the background to bring the game to life. We expect early access previews of the game to come to life at the end of the year or early next year.
I'm a fan of FPS games, so the idea of one being developed on the blockchain is very exciting. This is the reason why I'm looking forward to adding even more LVL tokens to my collection in the near future.
Might be worth a look
SPK tokens might also be another opportunity lying in wait for investors. The project is backed by @theycallmedan and the @threespeak community.
I'm going to be watching the token closely to see if there is an opportunity to add to my portfolio. Despite how things are today, the project is backed by solid members of the Hive community that have the potential of creating something massive on the Speak network. Time will tell.
BEE tokens also look like a healthy investment. It is an asset that has been quite solid for a while now and could look even much better in the future. BEE tokens are backed by the creators of Hive-engine, so you know it has someone awesome in the background.
Other Hive tokens that I believe you should look at includes CTP, Listnerds, Cent, POB, OneUP and VYB. These are all tokens that have a community backing them and continue to innovate in one way or the other.
The best part is that it is easy to move value around on Hive. So you can easily diversify your investment portfolio inside Hive, with a simple click of the button.
Rememeber to do your own research and only invest funds that you're comfortable with losing.

Posted Using LeoFinance Beta
---
---