LVL Token has a lot of potential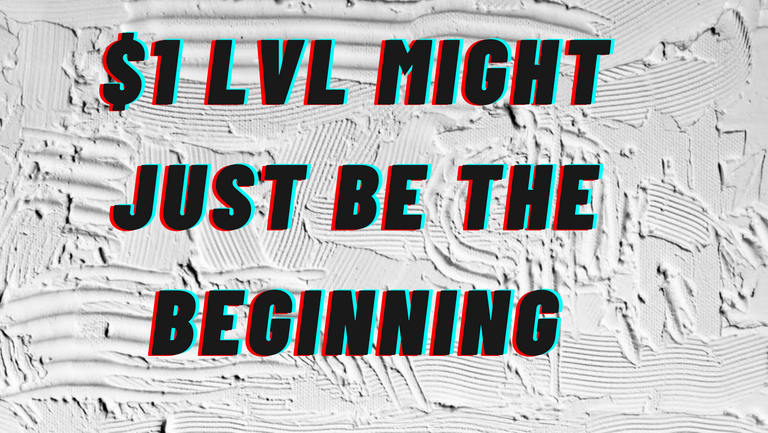 Psyberx merchandise is currently available for sale in the marketplace. Even though the game has recently been courting a lot of interest from people on AVAX, it is still a Hive project.
Buying Crates on Psyber is the equivalent of buying packs on SPlinterlands. Buying crates also makes you eligible for some airdrops and stuff like that.
Right now, the PsyberX marketplace isn't quite as busy as it could be. However, in these periods of calm, it is better to buy as many assets as you can because I reckon they'll become more expensive in the future.
I suspect that a lot of value and development will surround LVL tokens that is already stipulated to be the in-game token.
There's not been any talk about any value cap for LVL but we know for certain that there will only ever be 500 million LVL tokens in existence.
For now, the devs and marketing team are distributing the token as much as they can through various marketing campaigns and whatnot.
I've earned a few LVL tokens myself but most of my collection was bought directly from the market. Thanks to the total number of LVL tokens I have in my collection, I even get a discount for buying crates, if I decide to.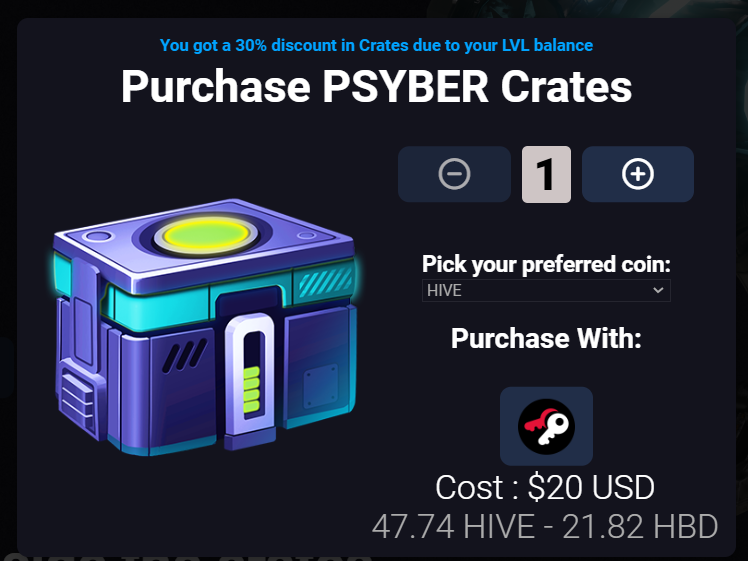 For me though, the bigger fish will be the monthly crate airdrop that I will eventually start receiving somewhere in the future.
How big can LVL be?
MoneyInc estimates that the Call of Duty franchise is worth an estimated $9.7 billion. In summary, it is worth a fuck ton of money.
PsyberX has a huge mountain to climb before it can actually compete with the likes of Call of Duty. However, the only way that PsyberX can create something of value is to believe that it can reach the maximum level.
I don't expect everything to be perfect from the get-go, but I expect PsyberX to continuously improve the experience.
I reckon that in the event of an explosion in the value of PsyberX as a project, LVL tokens will represent shares in the legacy market.
So, in essence, LVL hodlers should be hoping that PsyberX comes out as a massive success. If the game manages to capture the attention of the masses and hits the ground running, early investors that believed in the project are going to be smiling to the bank.
The thing about Psyber is that, if brought to life, it is not just going to be another get-rich-quick scheme for blockchain gamers. It is going to be an actual game with sales, revenue and all that from users.
The blockchain part of the game is in the marketplaces and the use of NFT assets in the game.
My long-term dream is that we will have LVL token trading around $1. However, I also think that LVL has the potential to be a $1 Billion market cap project. Time will tell.

Posted Using LeoFinance Beta
---
---