New reputation, same guy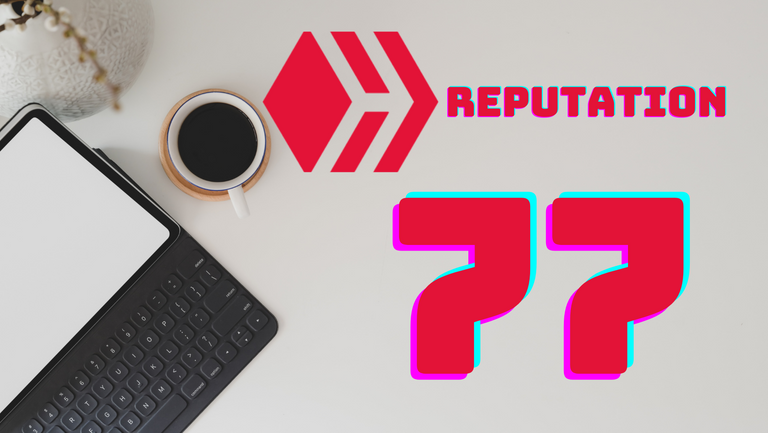 After months of toiling, my Hive reputation is finally up to 77. It has been a long time in the works but I'm here now and I love how it looks on me.
As always, we have to always look forward but at the same time, appreciate all the lessons learnt on the way to our current destination.
I'm very grateful for the support that I've been privy to get from the thousands of curators that have deemed me worthy of their stake. It is an honour for me and I intend to continue improving the quality of my work, to ensure that I continue to receive your support.
Anyway, getting 77 rep is really awesome. I remember when I started my journey in 2017, I looked at people with 70s reps like gods of the land. Yet here I am today, taking one step closer to 80 rep.
At this level, the reputation moves up quite slow, so it makes it even more incredible that I've gotten to this level. My responsibility is to ensure that I continue to produce quality publications for my page and bolster the reputation of Hive as a whole, in my own little way.
Surviving the bear
Like every other crypto holder, I'm a victim of the vigorously bearish market situation we find ourselves in.
In the midst of celebrating my new reputation, I'm also mourning the dramatic collapse of my crypto earnings.
I always knew living off crypto would present this kind of challenge, so we just have to live with the times.
Anyway, thanks to the widespread market dump, my hive earnings from upvotes have been adversely affected. However, the positive thing is that I'm earning more Hive now and when the market eventually comes around, this hodled Hive will be very helpful.
My time in the crypto industry has numbed my feelings toward bearish situations. It's not just a mantra for me anymore, I actually keep calm and hodl because I know that all this is temporary.
Back in 2018, I experienced the crippling bear market and I have to say, it felt like the world was ending. Back then, I must admit that I panicked but I was still a young pleb with just a couple of months of crypto experience.
In fact, when I got into crypto, it was approaching the peak of the bull market when Steem was trading upwards of $5. It eventually crumbled below a dollar in front of me and that felt horrible.
Fast forward to today and I've seen Hive drop from highs in the $3 range to what we have today. However, unlike the 2018 version of me, I'm a much calmer head, creating strategies and working with what's on the table.
I'm bullish about the market in general, and I know that at the end of this bear market, only projects with actual utility and community will survive.
At the same time, I'm not holding my breath and waiting for the bear market to end any time soon. Things may look bad now but I'm mentally prepared for a situation where it gets worse.
The point is that wherever the market goes, I'm mentally prepared to take it in my stride. This is the life I chose after all.

Posted Using LeoFinance Beta
---
---